HEALTH MINDED  .  .  .
HEALTH WATCH NEWS
FALLEN BUT NOT FORGOTTEN: (SBPD)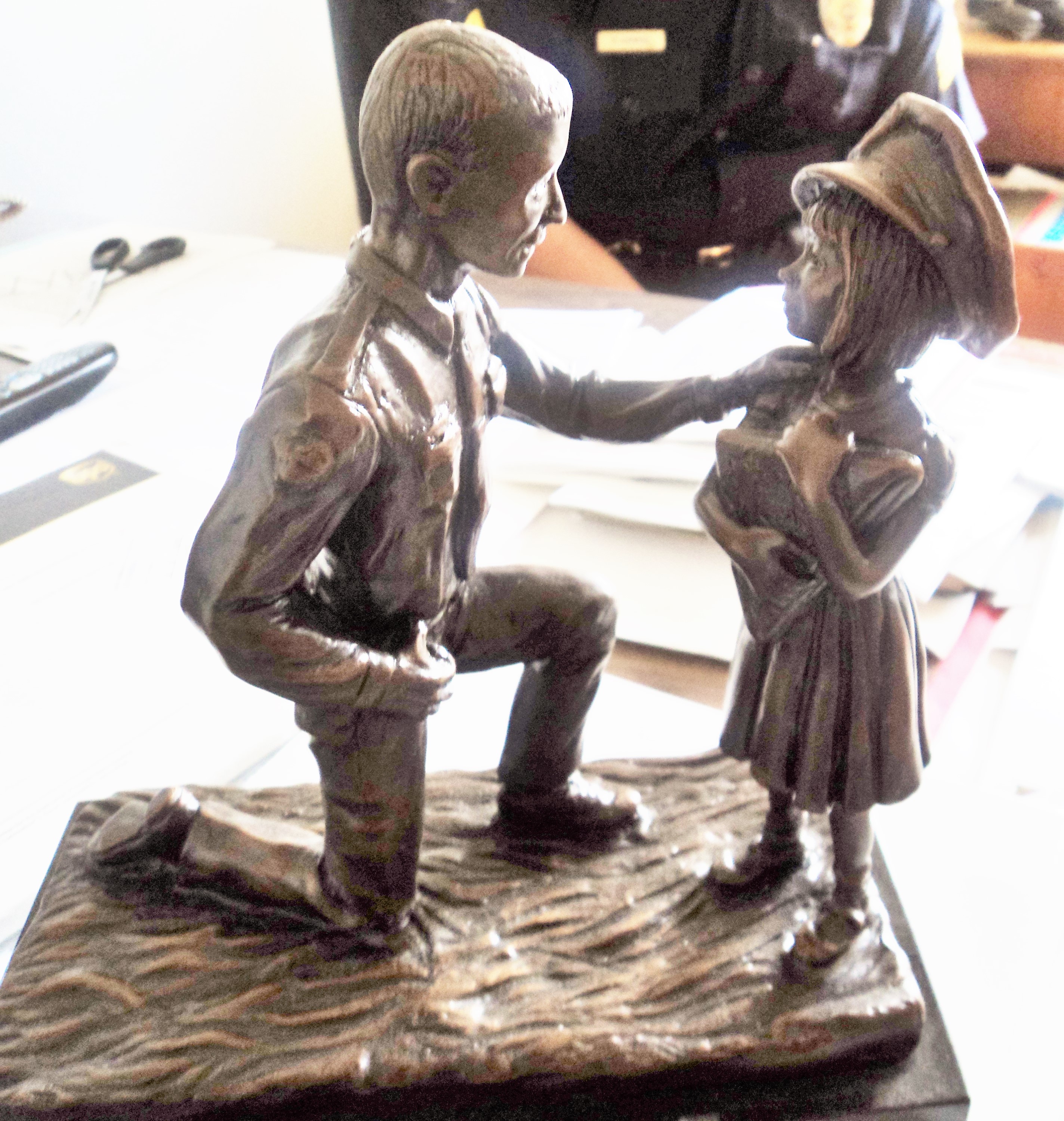 Membrs of the SBPD and concerned citizens recommended the creation of a bronze memorial statue to honor the lives and sacrifices of the five Santa Barbara police officers that have died in the line of duty serving and protecting our community over the last 115 years. Their names – H. Thomas Guerry, Henry Evans, Clarence Jensen, Ronald Wainscott, and Richard Williams. They are among the thousands inscribed on law enforcement memorials in Washington DC and Sacramento; however nothing exists locally to preserve the memory of their service – yet.

A project is currently underway to create a bronze memorial statue to honor our fallen officers, and we need your help. Designed by renowned Santa Barbara artist Bud Bottoms, the SBPD Fallen Officer Memorial will feature a life-size sculpture depicting a scene common to police service funerals; an officer on bended knee, comforting a young girl holding a folded American flag who is wearing an officer's eight-point hat. A poignant moment symbolizing commitment, service, sacrifice, and community.  The monument will be located to the front of police headquarters.


Locals and SBPD supporters are requested to help raise their goal of $45,000 to fund this effort for a May deadline. Donor names will be added to an honor roll displayed inside the Santa Barbara Police Department. Benefactors contributing $1,500 or more will have their names displayed near the memorial in front of the police station, and those contributing $5,000 or more will also receive a special gift; a bronze centerpiece replica cast from the artist's original clay maquette, pictured above.  Donations are needed to complete this special memorial. Please visit www.gofundme.com/sbpdmemorial for information and to make donations.
- Bonnie Carroll

______________________________________________
Council on Alcoholism & Drug Abuse

with
The Alan Parsons Live Project  Contact: www.cadasb.org
Saturday, April 30, 2016
Bacara Resort & Spa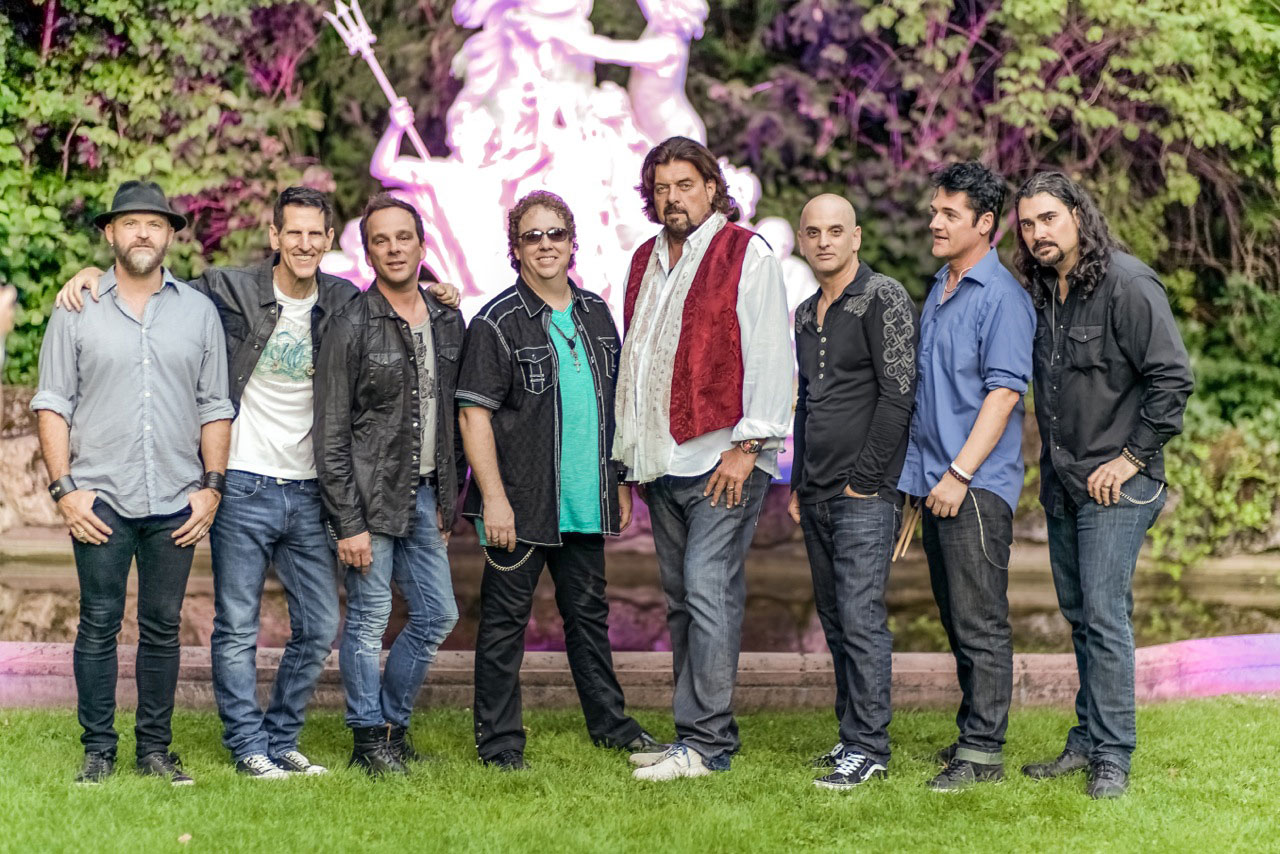 The 2016 Amethyst Ball will be a memorable evening of Cosmic Rock with music by the The Alan Parsons Live Project! This will be an Amethyst Ball like no other, and we are excited to share the magic of this event with you. Don a tuxedo or your most creative rock n' roll attire, for this rock meets black-tie event! Enjoy a "Backstage at the Bacara" VIP reception, with your chance to meet Alan and the band as you peruse our beautifully merchandised silent auction. Once inside the stunningly designed Ballroom, join us for an exquisite dinner and a brief live auction and program, followed by a phenomenal performance by the Alan Parsons Live Project. With hits like "Eye in the Sky", "Don't Answer Me", "Games People Play", and many more, we guarantee you will not be able to stay in your seat for this amazing show. We encourage you to buy tables and sponsorships early, as this event will sell out.

The Council on Alcoholism and Drug Abuse was established in 1949 by a small group of Santa Barbara citizens and has grown into the largest organization in the county for the prevention and treatment of alcohol and drug abuse, serving over 12,000 youth and adults over its many years! The Amethyst Ball is CADA's premier fundraising event. By attending and supporting The 2016 Amethyst Ball, you are helping to change the lives of your neighbors struggling with addiction and furthering CADA's mission of building a safer and healthier community.

To become an event sponsor or purchase tickets, please click here.

If you have any questions or would like more information on sponsorship benefits, please contact CADA at (805) 722-1306 or events@cadasb.org.
Diamond $15,000
One table for 10 guests in premier table location
Private server for you and your guests
Admittance to VIP Reception for 10 guests
Special acknowledgement from the stage
Recognition in the program and a thank you in local media
Full-page ad in the event program
Emerald $10,000
One table for 10 guests in preferred table location
Admittance to VIP Reception for 10 guests
Recognition in the program and a thank you in local media
Half-page ad in the event program
Ruby $5,000
Seating for 6 guests
Admittance to VIP Reception for 6 guests
Half-page ad in the event program
Sapphire $2,500
Seating for 4 guests
Admittance to VIP Reception for 4 guests
Quarter-page ad in the event program
Amethyst $1,000
Seating for 2 guests
Admittance to VIP Reception for 2 guests
_____________________________________________________________________
 Let's Talk Protein
     Protein is an essential nutrient for optimum functioning, and while most people think of meat, poultry and fish as the main sources of dietary protein, many plant-sourced foods also can contribute significantly to your protein needs while providing important health benefits.
     Plant foods that are good sources of protein include legumes (beans, peas and lentils), nuts and seeds.  Also, many grains contain some protein.  Quinoa contains 8 grams of protein per cup; whole wheat, oats, wild rice, corn meal, and other grains, as well as bread and pasta made from these grains, provide between 2 and 5 grams of protein per serving. Protein-rich animal-sourced foods include dairy, eggs, meat, fish and poultry.
     The healthiest sources of protein are unprocessed or minimally processed foods.  For example, choose edamame or soy nuts rather than a snack bar made with soy, or make a sandwich with a grilled chicken breast rather than packaged lunch meat.
     The "Western" dietary pattern that many Americans have followed for decades is much higher in animal proteins than in plant proteins.  However, research has demonstrated that eating more plant foods and fewer animal foods, especially red and processed meats, has beneficial effects, including decreased risks of heart disease, hypertension, type 2 diabetes, and obesity.
     Your body needs some protein every day to perform absolutely vital functions.  Proteins provide the enzymes you need to digest and absorb meals and the glyco-proteins that help from collagen and elastin in your skin.  Without enough protein, your body will break down muscles (not only in your arms and legs, but, eventually, even in your lungs and heart) in order to accomplish vital functions.  Inadequate protein intake also contributes to decrease calcium absorption which can result in weaker, more fragile bones, as well as decreased strength and increased frailty.
     The general recommendation is to consume between 10 and 35 percent of your daily calories from protein.  If your protein intake is too high, you're also most likely not getting enough of the other macronutrients (fat and carbohydrates), and you may be deficient in vitamins, minerals,and other nutrients as well.  Everything should be enjoyed and consumed in moderation.
805-473-0431
westcoasthealthservices.com
___________________________________________________________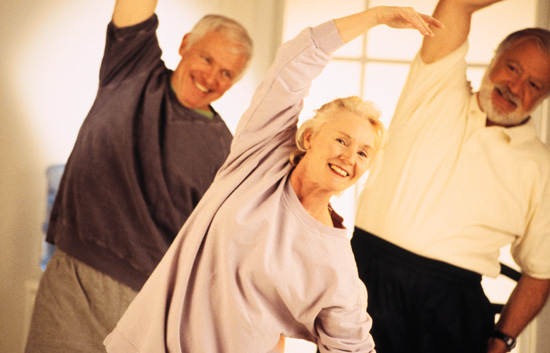 Best Exercises for Senior Health

To stay fit in your senior years, focus on these three types of exercises:

Flexibility exercises. "The very easiest exercises are stretching

and flexing, and they tend to become more important as people get older," Ewing Garber says. "[Seniors] tend to have range of motion problems in their joints. These exercises maintain the ability to get around and enjoy your life." Practices such as yoga or Pilates can improve flexibility; many gyms also offer stretching exercise programs designed for seniors. Try to stretch every single day. If you have problems with balance, be sure to do your stretching while sitting or lying down.
Strength exercises. "The next easiest may be strength exercises," Ewing Garber says. "Strong muscles are very important to daily living, whether you're getting out of a chair or carrying groceries. Strength training can reduce the rate at which your bones become weaker. If you have a little more muscle around the bone and you fall, it could help prevent a fracture." Try to perform strength exercises on all of your major muscle groups at least twice a week for 30-minute sessions, but don't exercise the same sets of muscles on back-to-back days. Start with lighter weights, and then move up as you gain in strength. And be sure to pay attention to your form to avoid injury. Especially when starting out, have an instructor spot you.
Aerobic exercises. Getting your heart rate up can benefit your entire body and make it easier for you to walk or perform just about any everyday activity. You should try to perform at least 30 minutes of moderate-intensity exercise nearly every day of the week. "The main concern would be if individuals have problems with balance," Ewing Garber says. "For example, they might want to switch to a treadmill versus walking outside." This modification can make the exercise safer.
---