HEALTH MINDED   .     .     .
THANKFUL AT SANTA BARBARA RESCUE MISSION
2019 SANTA BARBARA RESCUE MISSION THANKSGIVING FEAST
by Bonnie Carroll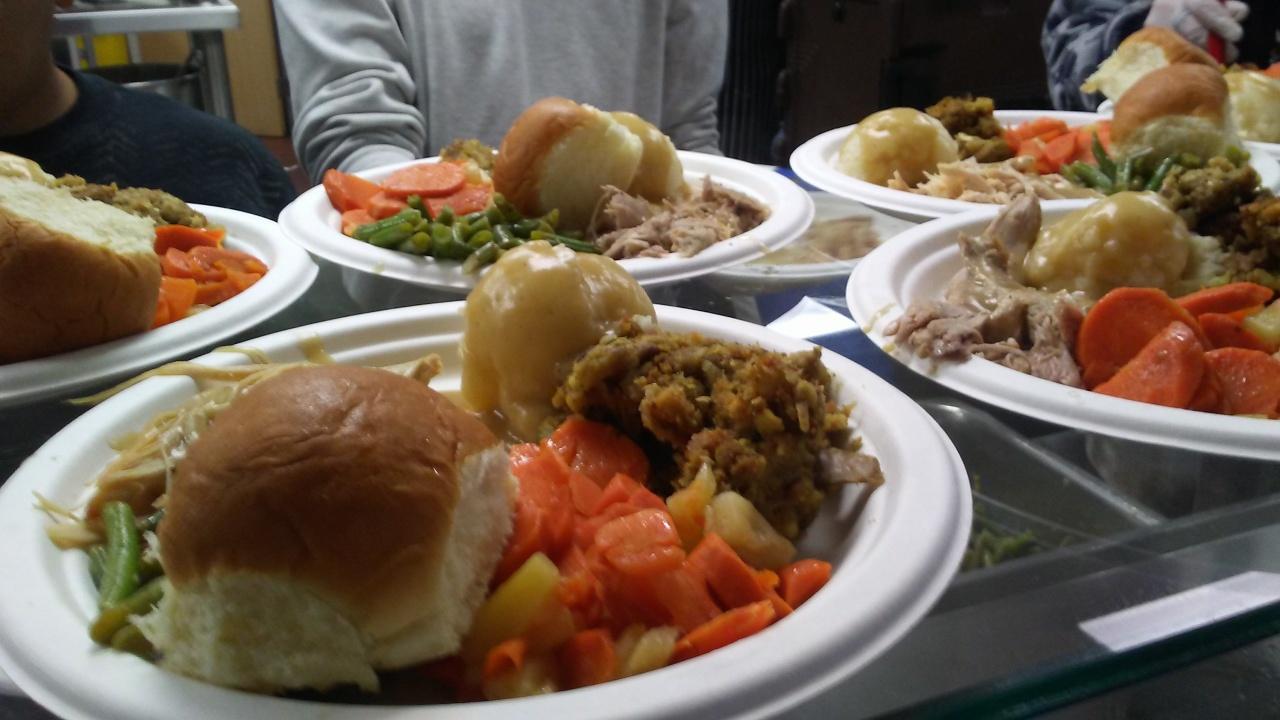 Santa Barbara Rescue Mission held its annual Thanksgiving Feast on Wednesday November 27, where volunteers from the community served over 300 meals to the homeless and those in need. The newly renovated kitchen and main dining hall was beautifully decorated and looked very welcoming. When I arrived there was already a line of guests in front of the Mission.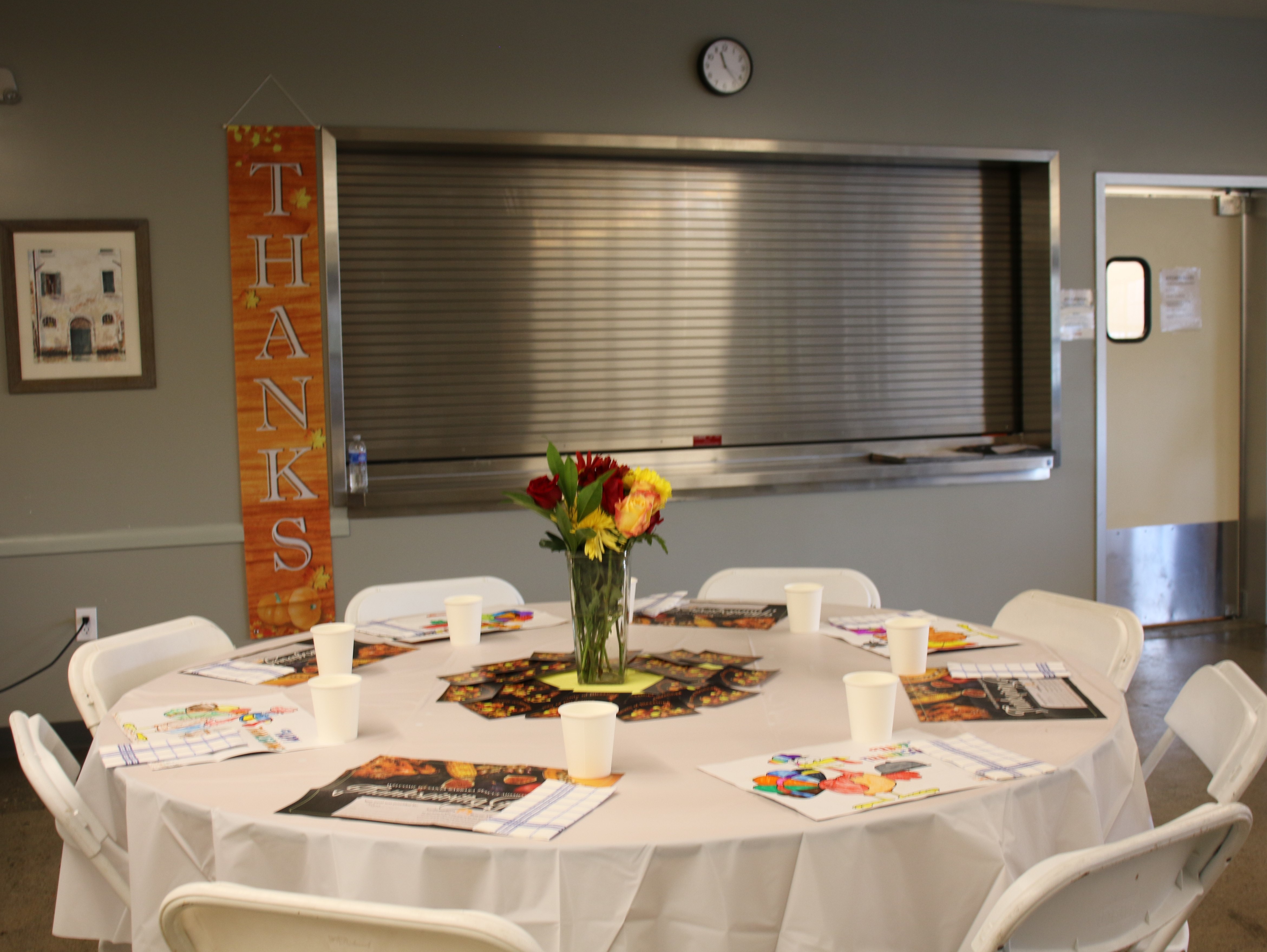 Volunteers were given information on serving the guests, as well as answers to questions before they enjoyed a sample of the delicious lunch prepared by the SBRM chefs. This year's dinner included turkey, mashed potatoes, dressing, gravy, carrots and pineapple, green salad, rolls with butter and delicious pumpkin pie with whipped cream, along with a variety of beverages. Every Feast Guest enjoyed the personal service given by the volunteers and many guests warmly expressed their thanks as they left.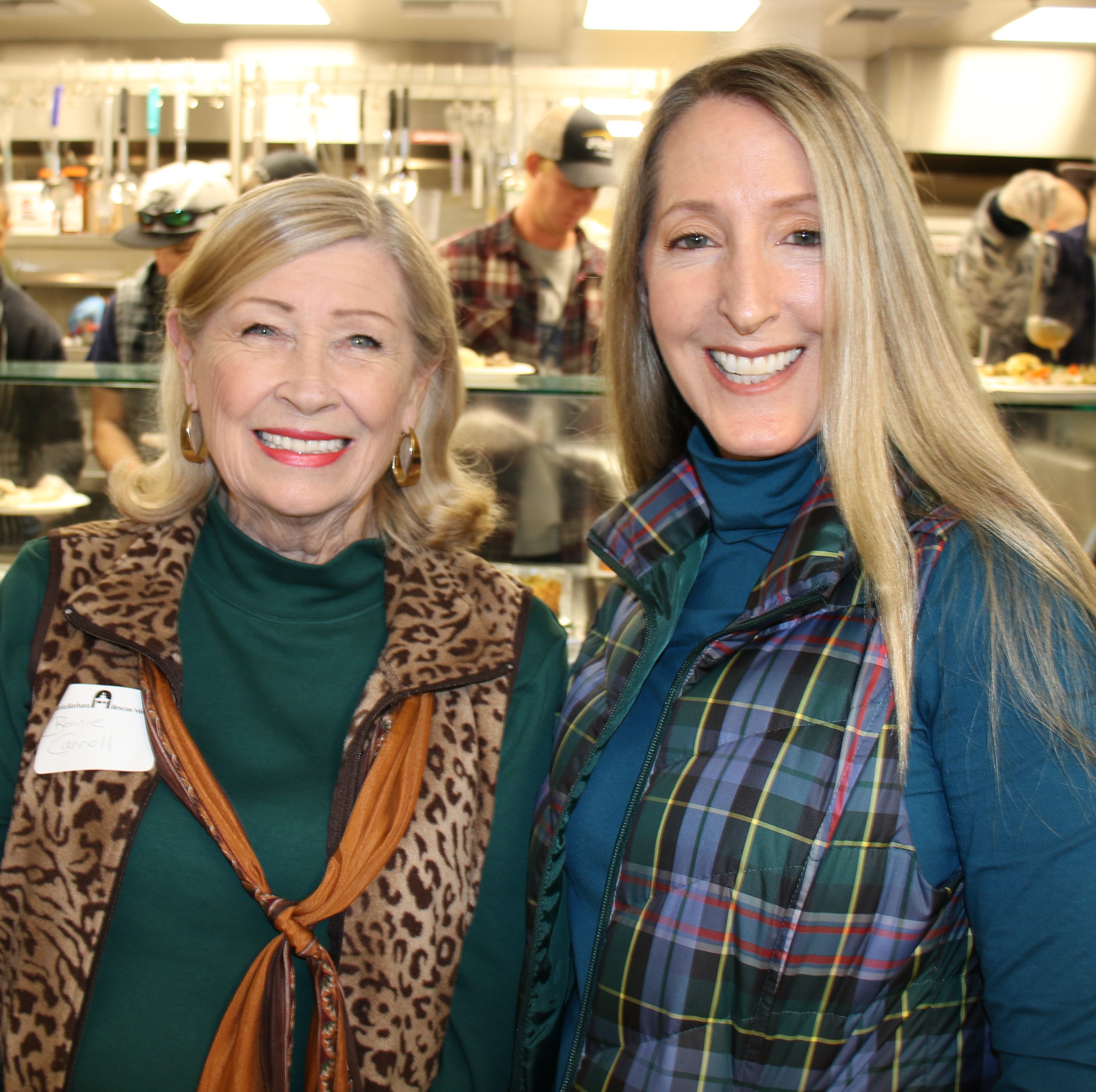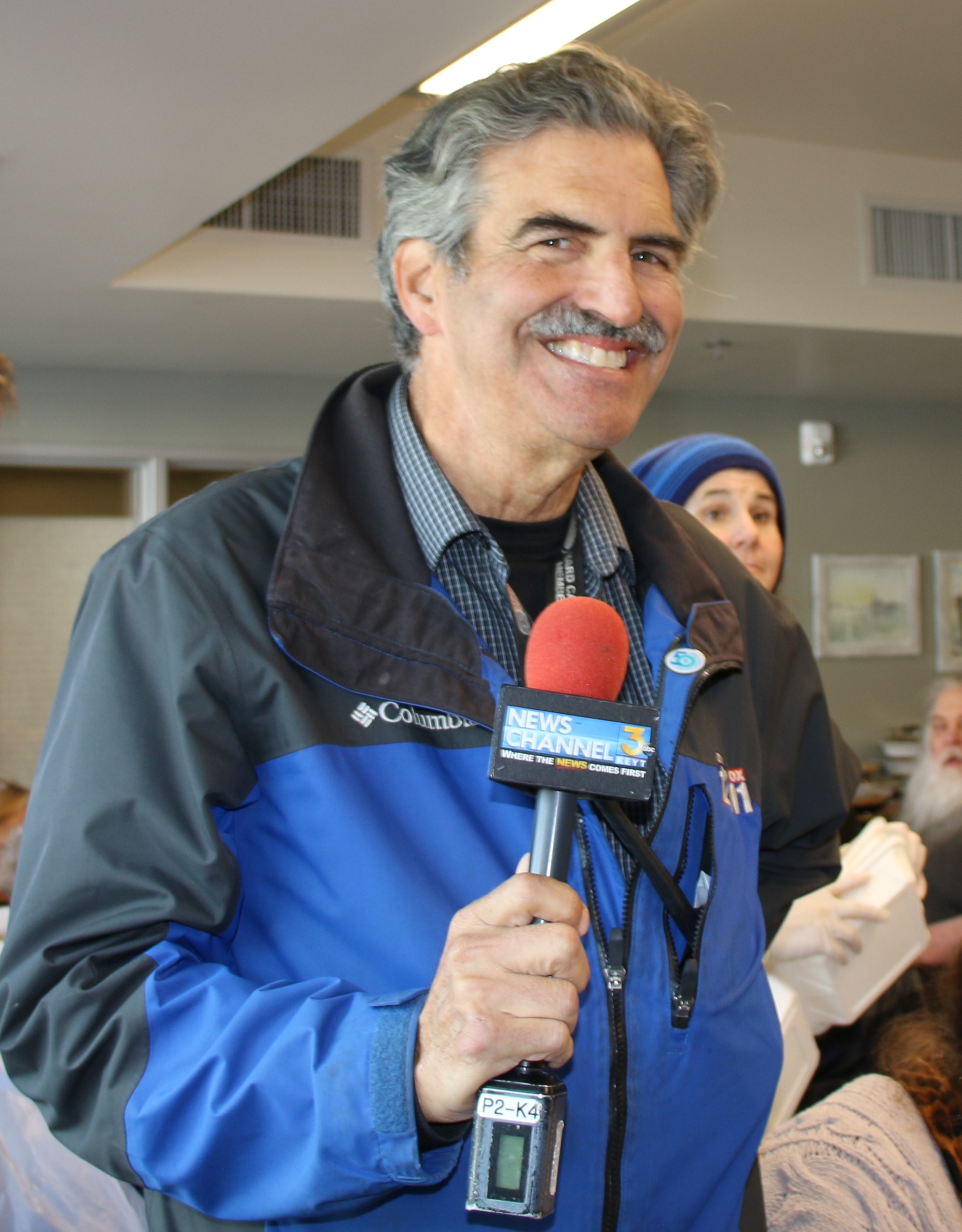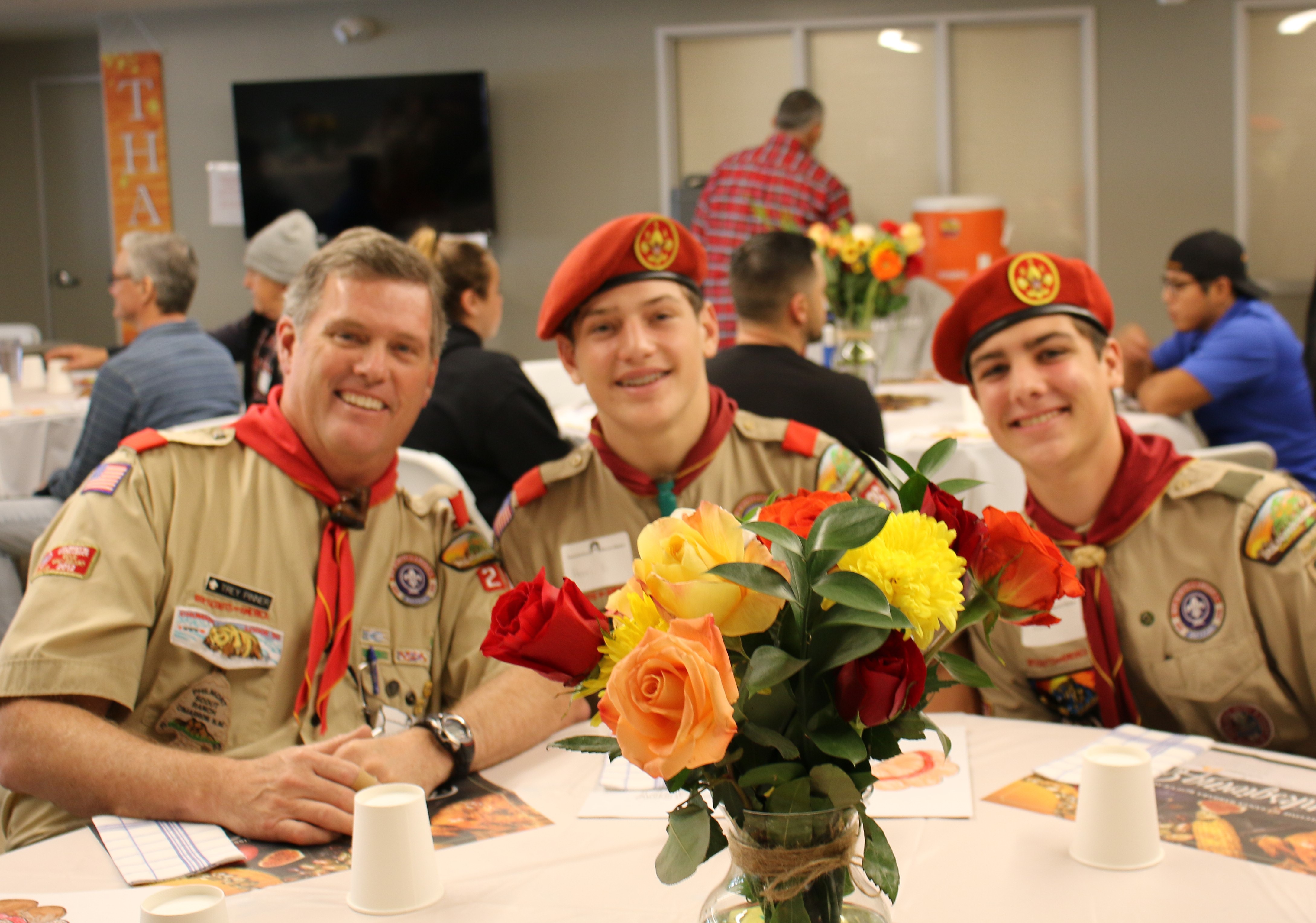 The army of volunteers, old and new, took orders, served dinner items, beverages and assisted guests with dinner boxes to take home. From friends of SBRM, including whole families the volunteers and loyal members of the media come to support the work done at SBRM each year to don an apron and pitch in. Each year area Boy Scouts serve food and provide the delicious dessert pies. The culinary team who prepare this feast each year are outstanding and told me they begin preparation a week in advance of the event.
According to Rolf Geyling, President of the Rescue Mission "the need to serve the homeless is great during the holiday season. So many men, women, and children in need turn to the Santa Barbara Rescue Mission every day. We expect to serve more than 10,000 meals between now and the end for the year."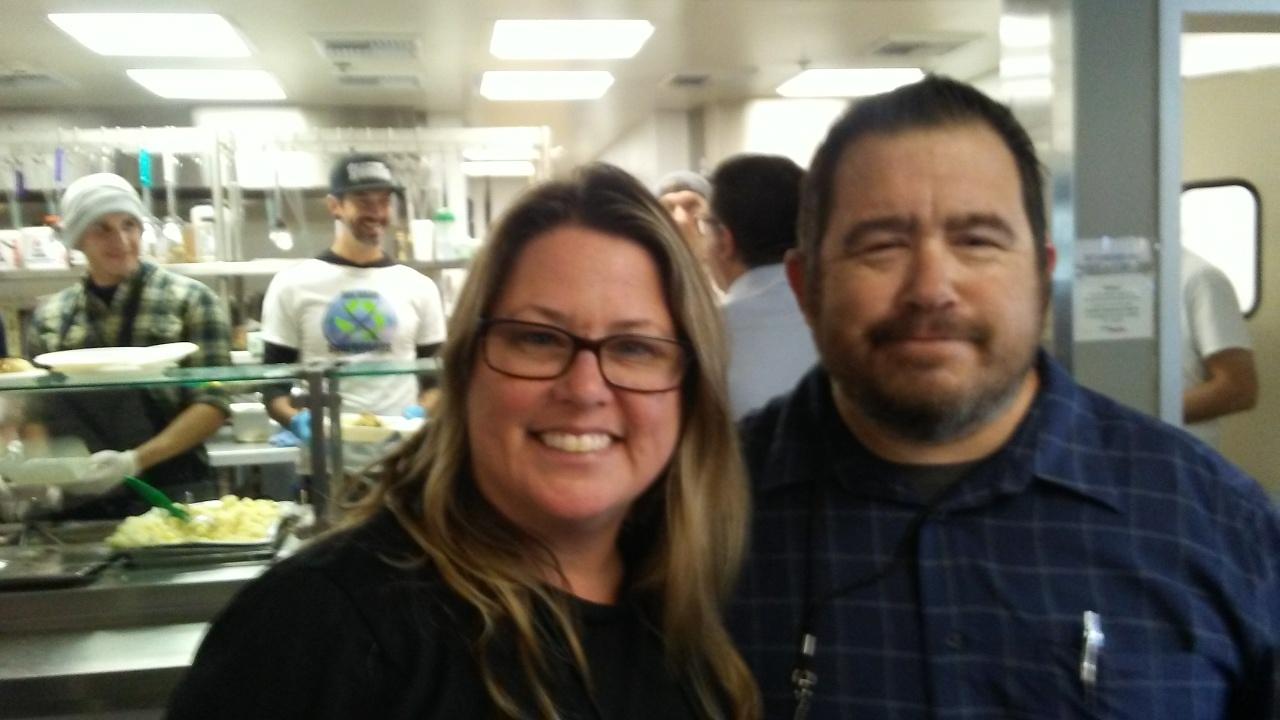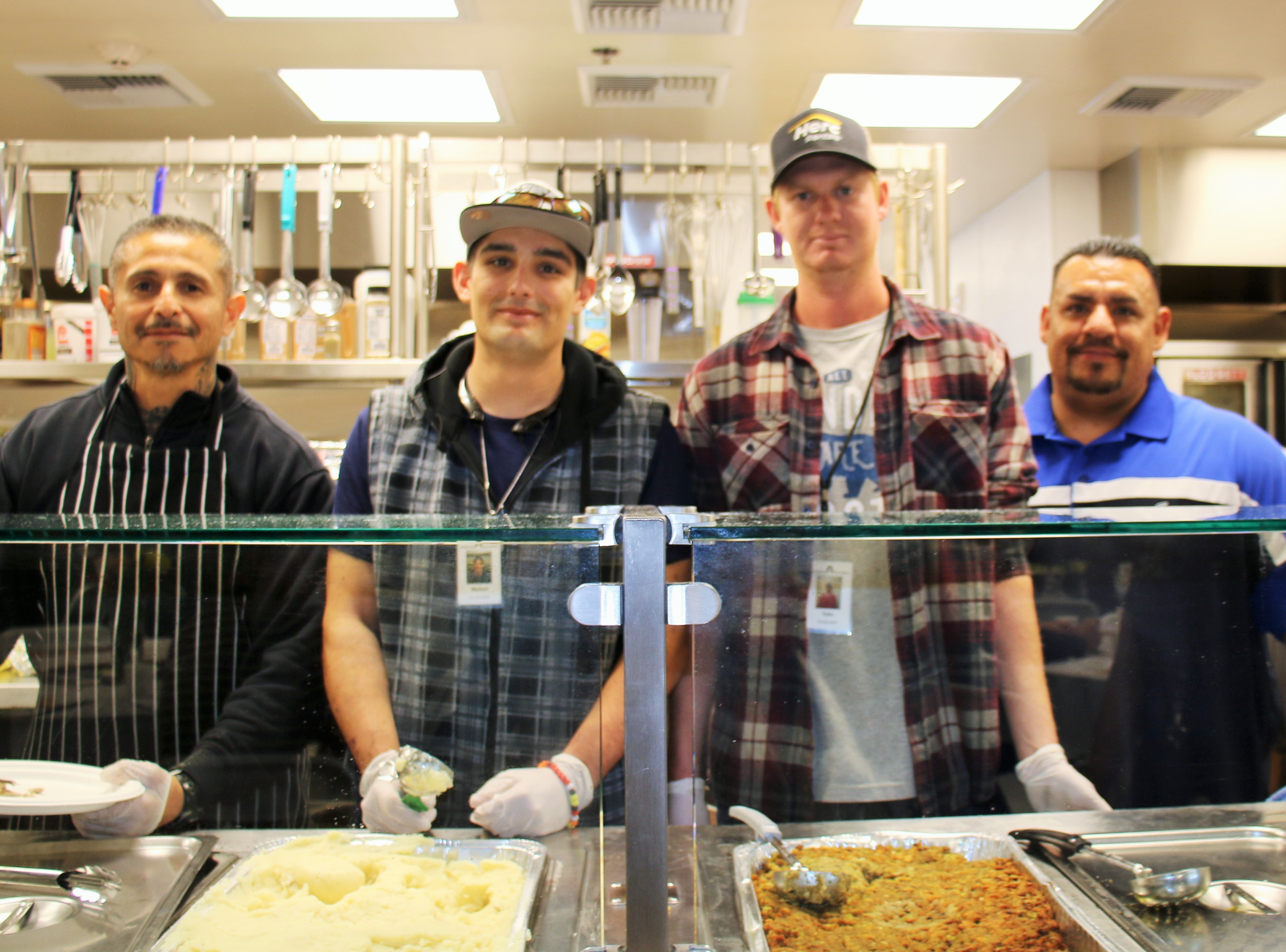 The Santa Barbara Rescue Mission Thanksgiving Feast is possible each year due to generous donations of product and money, and they will be accepting food and monetary donations for their upcoming Christmas Feast. Donations can be dropped off Monday through Friday between 8:00 a.m and 2:00 p,m at 535 East Yanonali Street office. Visit www.sbrm.org for additional information.
About SBRM:
This 501(c)(3) organization has served the county and city of Santa Barbara for 50 years, providing emergency services and long-term recovery for the homeless and addicted. It is the only emergency shelter that is open 365 nights of the year from Santa Maria to Ventura. In 2016, the Mission provided 143,051 meals and 51,627 safe nights of shelter for individuals wih no place else to turn. The Mission's 12-month residential recovery program aims to bring individuals from decades of addiction, institutionalization, and homelessness back to sobriety., health and wholeness. Certification through the California Department of Alcohol and Drug Programs ensures that participants receive the highest standard of treatment in a non-medical facility. The Mission receives no government funding.
___________________________________________________________________

Ridley-Tree Cancer Center at Sansum Clinic
540 W. Pueblo Street -
Santa Barbara
,
CA
93105
---