EarthTalk®
E - The Environmental Magazine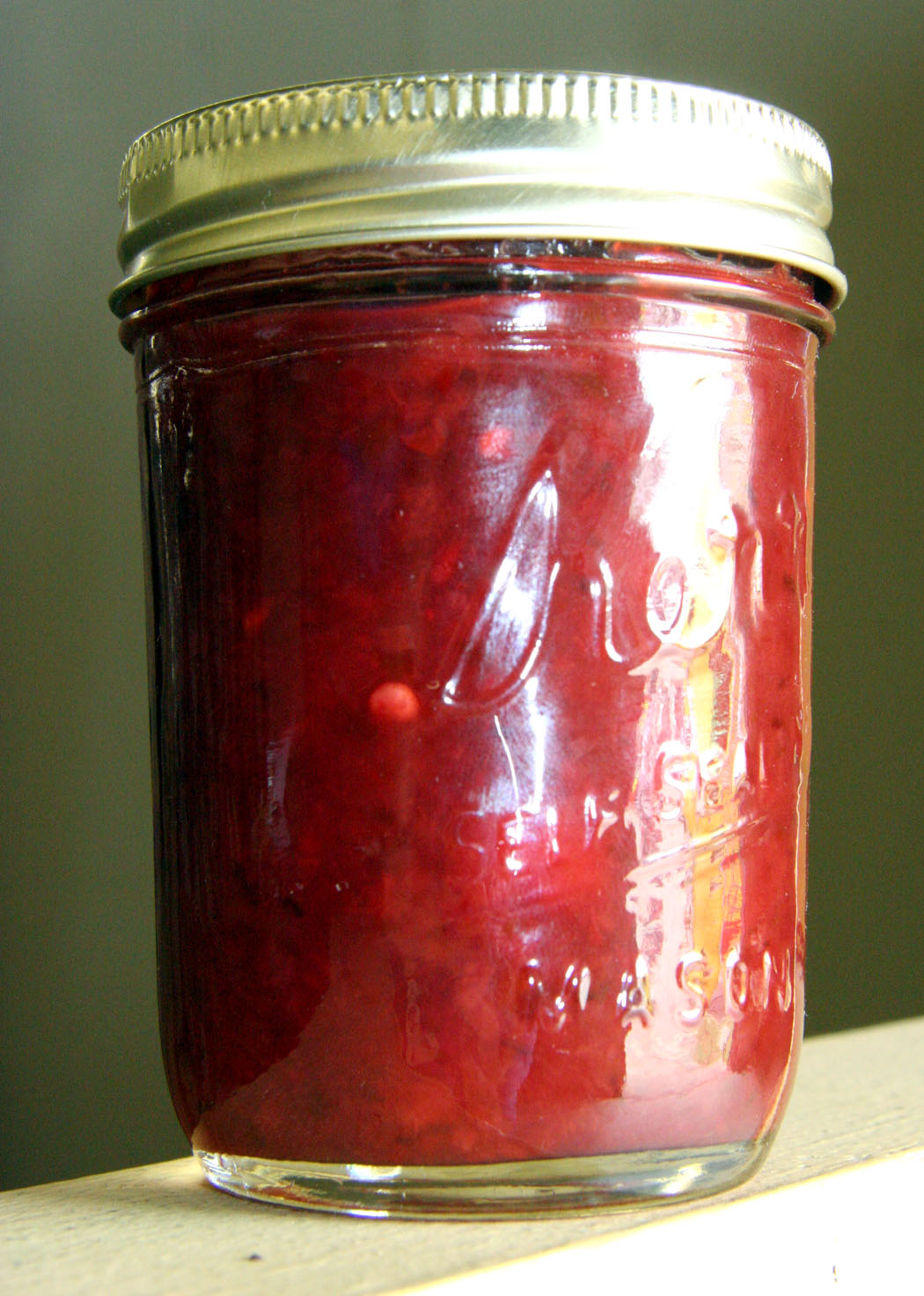 Dear EarthTalk: I love to cook and when I have the time I make soups, stews and pasta meals in large batches and freeze them.  I use leftover plastic containers, but I know this is not good. What kinds of containers are safe for freezer food storage?                                  -- Kathy Roberto, via e-mail
Reusing leftover plastic food containers to store items in the freezer may be noble environmentally, but it might not be wise from the perspective of keeping food safely frozen and tasting its best when later heated up and served. Many such containers are designed for one-time use and then recycling, so it's not worth risking using them over and over. Likewise, wax paper, bread wrappers and cardboard cartons should not be used to store frozen foods; these types of containers don't provide enough of a barrier to moisture and odors and also may not keep food fresh when frozen.

Luckily though, many other materials are suitable for use as freezer-safe storage containers, at least according to the National Center for Home Food Preparation. To qualify as "freezer-safe," the Georgia-based non-profit maintains, food storage containers must resist moisture-vapor, oil, grease and water as well as brittleness and cracking at low temperatures, while being durable, leak-proof and easy-to seal. They must also protect foods from absorption of off-flavors or odors. "Good freezing materials include rigid containers made of aluminum, glass, plastic, tin or heavily waxed cardboard; bags and sheets of moisture-vapor resistant wraps; and laminated papers made specially for freezing," reports the group.

As to the leaking of unsafe constituent chemicals (BPA, phthalates, etc.) from certain plastics into foods, freezing is generally less of a threat than heating, but it is better to avoid plastics known to be problematic anyway just to be safe.  Polycarbonate plastic, marked with #7, contains BPA while polyvinyl chloride, marked with #3, contains potentially harmful phthalates. If a plastic item does not bear a recycling number on its bottom, steer clear as it may well be a mix, which classifies it as a #7 polycarbonate.

Of course, the majority of plastic containers designed for freezer use are safe and, since they can be washed and reused, are a better choice than disposable freezer bags and wraps. For those still leery of using plastic at all, glass containers designed to withstand large temperature extremes, such as Ball Freezing Jars (Mason jars) or anything made by Pyrex—regular glass containers could break when frozen or if thawed too quickly—can be a sensible alternative. Also, beware of loading up glass containers to the brim before freezing; some foods expand when frozen so leaving a little extra room between the top of the food and the bottom of the (airtight) lid is always a good idea.

However you store your frozen delicacies, keep in mind that freezing food may inactivate microbes like bacteria and mold but may not destroy them. According to dietician and author Elaine Magee on the MedicineNet website, just thawing out frozen foods doesn't necessarily mean they are automatically safe to eat. Foods that require cooking still require cooking for health's sake after thawing. Also, Magee recommends quickly labeling and dating any foods you are freezing to facilitate purging of potentially spoiled or tasteless food down the line.

CONTACTS: National Center for Home Food Preparation, www.uga.edu/nchfp/; Pyrex, www.pyrex.com; Ball, www.freshpreserving.com; MedicineNet, www.medicinenet.com.


---
          HEEL HOMOPATHIC MEDICINES TURNS SEVENTY-FIVE
75 years of Heel – from a visionary idea to a global pharmaceutical company
As the global market leader for homeopathic combination medicines, regularly producing some 90 million ampules, 320 tons of oral liquids, 350 tons of ointments and gels, and around a billion tablets, and represented in over 50 countries worldwide, Biologische Heilmittel Heel GmbH also carries out pioneering research into natural medicine. In 2011 Heel is celebrating its 75th anniversary.
With a presence of over 30 years in the U.S. market and a 75 year world-wide history Heel has developed into the global market leader in homeopathic combination medications and a pioneer of scientific research into natural medicine" said Thierry Montfort, president and CEO of Heel Inc. "Using scientific evidence and a unique therapy concept, we are building the bridge between homeopathy and conventional medicine," explains Ralph Schmidt, CEO of Biologische Heilmittel Heel GmbH, the parent company .
Heel, which was founded in Berlin in 1936 by physician and homeopath Dr. Hans-Heinrich Reckeweg, relocated to Baden-Baden in 1954. Nine years later the family business moved to its current location in Baden-Baden, Germany. Heel has been owned by DELTON AG since 1977. Heel's United States subsidiary which is the sole distributor and manufacturer of Heel medicines has been based in Albuquerque, New Mexico since 1978. The anniversary will be celebrated at Heel's US subsidiary in Albuquerque, New Mexico, on Tuesday, August 23 with customers and community leaders.
 The company name is an acronym made up of the initial letters of the Latin "Herba est ex luce" – "Plants derive their healing power from light". This is because both naturalness and science-based medical research have been guiding principles for Heel from the very outset. Reckeweg's spirit of research laid the foundations for the outstandingly successful Heel products. Thus, Heel medications based on the principles of bioregulating medicine, activate the body's self-healing capability naturally and help to establish a healthy equilibrium.
 At the same time, prove of efficacy of Heel medicines according to scientific standards was a major goal of the company founder. Consequently, Heel is pre-eminent in systematically conducting research on basic principles and modes of action of natural medicine. The company invests several tens of millions of euros every year in science based medical research and will further expand this commitment.
Right back in the very earliest years of the company numerous medications were developed which are core products in the corporate portfolio to this very day: Angin-Heel® or Gripp-Heel®. Over the years the range of combination medications has been steadily expanded. Today over 700 homeopathic combination medications for human and animal medicine are produced in more than 4500 country-specific packages. These include market leaders such as Traumeel® and other strong brands such as Neurexan®.
Since the mid1960s Heel has gradually been expanding its international activities and now has ten subsidiaries in countries worldwide, including the U.S., Brazil, Canada, Chile, and Poland. In addition, Heel medications are available in over 50 countries via distribution partners, with tendency to rise. Even though some 70 percent of the company's sales are achieved in international markets, Germany remains the largest market. Consequently, the company is still headquartered in Baden-Baden where around 800 of Heel's total workforce of 1300 employees are based.
2011 will see the 75th anniversary of the company celebrated in very different ways around the world. One of the high points of the anniversary campaign will be the 75th Anniversary celebration on Tuesday, August 23rd at the plant in Albuquerque, New Mexico which will include a champagne reception and plant tours.
Heel is a pharmaceutical company that develops, manufactures and sells medications based on natural substances. The company is a pioneer in the field of science-based homeopathic research on natural medicine and a global leader for the production of homeopathic combination medications. With the help of its unique therapeutic concept based on Bioregulatory Medicine, Heel is working to build the bridge between conventional medicine and homeopathy. The 'Biologische Heilmittel Heel GmbH' with its corporate headquarters located in Baden-Baden/Germany and a staff of 1,300, achieved an annual turnover of 184 million Euros in 2010 – 70 percent of it overseas. Heel medications are available through subsidiaries and other distribution partners in over 50 countries around the world.
---
Is Your Bedroom Dark Enough?
 Recently, researchers found that hamsters exposed to dim lights (equal to the illumination from a television screen) nightly for eight weeks showed more symptoms of depression than hamsters who slept in the dark. And an eight-week study on mice showed that those exposed to dim light at night gained about 50% more weight than mice keep in nighttime darkness—even though food intake and activity levels were the same in both groups.
Are humans vulnerable to the same effects? We very well might be. I called Meir H. Kryger, MD, director of sleep medicine research and education at Gaylord Sleep Medicine of Gaylord Hospital in Wallingford, Connecticut, and author of A Woman's Guide to Sleep Disorders. He explained that, when it's dark, the pineal gland in the brain produces the hormone melatonin, which makes you sleepier and also affects your circadian rhythm (internal clock). Excess light at night inhibits melatonin production, which can wreak havoc with your sleep/wake cycle. This can be particularly problematic for women, given that we are already twice as likely as men to suffer from insomnia. What's more: Melatonin also plays a role in regulating blood pressure and blood glucose levels—making it even more important to keep your bedroom sufficiently dark.
How dark is dark enough? You should not be able to see details in your room at night even after your eyes habituate to the darkness, Dr. Kryger said. If your room is too bright...
Get light-blocking window blinds or shades, if necessary, to keep out streetlights and other ambient light... or at least wear a sleep mask.
Keep the hall light off. If other household members are still awake when you go to bed, shut your door.
Replace your illuminated alarm clock. Choose one with a built-in feature that automatically dims the clock face at night or that illuminates only when you press a button. You might even try getting rid of your alarm clock! While this seems like a shocking proposal to those of us who fear that we'll sleep in until noon, Dr. Kryger said that most people do not actually need an alarm clock because they wake up before it goes off.
Turn off the tube. If you or your partner cannot get to sleep unless the television is on, there's help. A psychologist trained in cognitive behavioral therapy can retrain a person to fall asleep without the television. Alternative: Invest in a television with a built-in timer that turns itself off and program it to do so at a time after which you would typically be asleep.
Check for other sources of light. Lie in your bed and look around. Is light coming from a computer, house phone, cell phone, cable box, alarm keypad or any other device? Unplug it, block its glow or move the device to another room. If you need a night-light to find your way to the bathroom safely, be sure to use one that is very dim (try an energy-efficient LED night-light) and place it where its slight illumination will not disturb your slumber.
Source: Meir H. Kryger, MD, is the director of sleep medicine research and education at Gaylord Sleep Medicine of Gaylord Hospital in Wallingford, Connecticut. He is a past president of the American Academy of Sleep Medicine and the Canadian Sleep Society and currently serves on the board of directors of the National Sleep Foundation. The author of A Woman's Guide to Sleep Disorders (McGraw-Hill), he has been researching and treating women's sleep problems for nearly 30 years.
---
HEALTH NEWS - ANIMAL ATTENTION
---
SECURITY DOGS TAKING THE PLACE OF
PERSONAL BODY GUARDS
California K9 Academy Has Been Offering Training and Top Quality Personal Protection Dogs to the Public Since 1969


Today, celebrities, corporations and other VIPs are turning to Personal Protection Dogs for their safety, rather than hiring human body guards. A Personal Protection Dog is a well trained canine used to guard against, and watch for, unwanted or unexpected people or animals as well as sniff out possible threats such as bombs. Many Personal Protection Dog owners say their well trained canine gives them a sense of protection far greater than another human can offer. Plus, they get the benefit of having a best friend in their dog.
That trend is no surprise to Yaiza Magdalena, Owner and Director of California K9 Academy, Los Angeles. Yaiza is a board-certified dog trainer and a member of practically every organization her industry has to offer.  Her state-of-the-art facility has played host to Diplomats, more than a few movie stars and even the occasional Prince.
 "Personal Protection Dogs offer individuals and corporations the true sense of calm they desire in today's crazy world," explains the petite Yaiza. "One of the earliest duties of the domestic dog was guarding the property of its owners, but there is a big distinction between Personal Protection Dogs and watch dogs. A watch dog simply watches the home and alerts others to an intruder by barking. In many cases, however, a watch dog alone is not sufficient. A Personal Protection Dog not only watches and alerts but also threatens the intruder to the point of retreat. That's where we come into the picture. We train dogs to restrain or attack the intruder while at the same time remaining a loving dog for the family."
California K9 Academy has dedicated over 35 years to excellence in the dog industry. On any given day visiting the facility, you might stumble across a trainer working a Police K9 or a new puppy learning the basic obedience commands. The Academy offers K9 programs in security, as well as obedience. California K9 also has developed strong relationships with top International breeders, thus assuring access to the best dogs and puppies the world has to offer. Obedience training starts at $3500 for four weeks. Clients turn to California K9 Academy with their own dog or for help in selecting the right puppy for their lifestyle and needs, from a 4 pound Maltese, to a 200 pound Saint Bernard.
Most dog owners already know, or soon discover that they do not want to become dog trainers themselves. The California K9 Academy in-kennel training program, conducted by trainers who have proven their abilities on a National and International level, is the best and easiest way to have any dog trained whether it is for Civil Defense or just a well trained pet.
Besides security dogs and obedience training, Yaiza and her team have the experience in building Specialized Detection Dogs to meet the varied yet specific demands of Individuals, Corporations and Government Agencies. This can be accomplished though the training program for owners who already have a dog, or through California K9's access to the very best the world of dogs has to offer for Personal, Commercial, Industrial, and Specialized Detection needs. Security dogs and Specialized Detection Dogs cost $20,000 and up, depending on the pedigree.
Upon entering the facility, it becomes clear that dog training and quality of service have reached a new and exciting level. At the Academy visitors are just as likely to see a highly-placed security team (and their Personal Protection Dogs) learning how to fight it out against make-believe bad guys as they are to see a rare, black Maltese puppy learning how to hold it and, well... keep it off the family's rug.

Yaiza takes pride in the warm, caring atmosphere engendered at the Academy and the dogs that are trained.  The home-like ambiance is much more than just a kennel by design; it's a necessary component for training dogs, or helping owners find the best friend they have yet to meet.

California K9 Academy is located at 111 W. Linden Avenue, Burbank, CA 91502. Call 1-(800) Get-Dogs for more information or visit them at www.californiak9.com.
---
Coeur d'Alene, Idaho, Named "DogTown USA® 2011" by DOG FANCY® Magazine
Contest sponsored by Natural Balance Pet Foods
and Wahl Clipper profiles the winning city and four regional winners in the October 2011 issue
DOG FANCY (
http://www.dogfancy.com
, the world's most widely read dog magazine, named Coeur d'Alene, Idaho, the winner of the 2011 DogTown USA competition, saluting it as America's most dog-friendly city.


·

        
Northwest: Bend, Ore.
·

        
Northeast: Doylestown, Pa.
·

        
Southeast: Knoxville, Tenn.
·

        
Southwest: Santa Cruz, Calif.
"Journalist Barbara Walters has saluted Coeur d'Alene as one of her favorite cities, calling it a little slice of heaven," says

Dog Fancy

Editor Ernie Slone. "What we discovered is that whether a dog likes a place to run and hike, loves to mingle downtown, or needs a new home, dogs and their owners have it made in Coeur d'Alene, a little slice of dog heaven.''
The criteria used to select the winning city include plenty of dog-friendly open spaces and dog parks, events celebrating dogs and their owners, ample veterinary care, abundant pet supply and otherservices, and municipal laws that support and protect all pets.
Slone traveled to Coeur d'Alene to present the city with this top honor and present $5,000 to the Kootenai County Dog Park Association. Additionally, Natural Balance Pet Foods will donate 1,000 pet food meals to Kootenai Humane Society on behalf of Coeur d'Alene, and 500 pet food meals to each of the regional winners.
For the complete story on DogTown USA, pick up the October issue of DOG FANCY 
newsstands August 23, 2011.
---