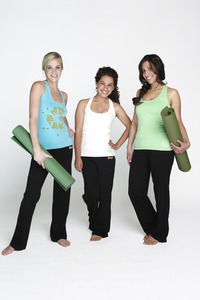 Emys Clothing True Comfort for Yoga Lovers
Emys Clothing was founded by Barry Nerhus with a vision of building a profitable and ethical company. Barry is a trained conservation biologist that understands the importance of conservation and living sustainably. He has seen firsthand the environment sacrifices made for economic progress, and has worked directly to save endangered species and restore native wildlife habitats.
 
Emys is the ancient Greek word for turtle: the founder is a turtle biologist and has contributed research to help save turtles. He hopes ths initial inspiration will grow.
 
The Emys designs are extremely comfortable and are very popular. The soft breathable fabric allows for extreme comfort in the Yoga Studio, Gym, or just relaxing at home. They are 70% bamboo 20% Organic Cotton, 10% Spandex, $54.96 at www.emysclothing.com.
______________________________________________________________
SPROUT ECO-FRIENDLY WATCHES FOR TRENDIES' WHO CARE ABOUT THE PLANET www.sproutwatches.com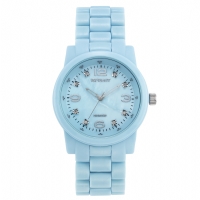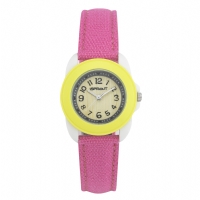 These fantastic watches were on show at the GMK - MTV gifting salon, and these little charmers were given to all the MTV award winners. I fell in love with the style, colors and lightness of Sprout stylish time pieces. The white with diamonds sells for $75 and the pink with yellow (which comes in a variety of great color combinations) sells for $30. Go to their website and check out all the beautiful designs for men and women in a rainbow of hot design colors. Fashion is all about looking good. But in these eco-conscious times, glam girls (and guys) are also looking to feel good about the items they choose to wear. This eco-friendly Sprout bracelet models not only look great, they are great – for the earth that is. Made from a biodegradable corn resin case and bracelet, these timepieces will last a lifetime on your wrist, but not on the planet. Featuring a highly polished white corn resin case and bracelet with stainless steel fold-over closure, mineral crystal lens, natural mother of pearl dial with eight sparkling diamonds and polished silvertone numbers, these timepieces make the best of what Mother Nature has to offer – and they look beautiful doing it.   
__________________________________________________________________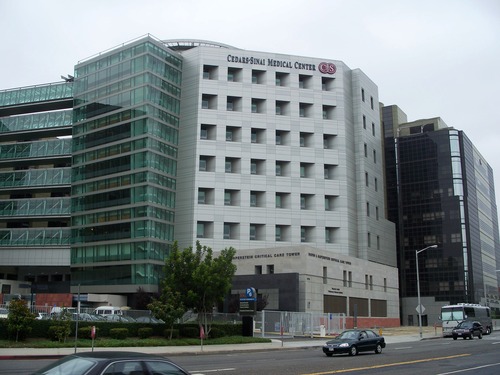 CEDARS-SINAI NEW RESEARCH ON ALZHEIMERS
We've all heard about the eyes being the window to the soul, but new research at Cedars-Sinai Medical Center suggests that the retina may also serve as a window to monitor Alzheimer's Disease. This week at the Alzheimer's Association International Conference, Cedars-Sinai researchers described recent findings in two poster presentations. Please contact me if you'd like to arrange interviews. Here's a quick summary of each presentation:  
1.      The Retina as a Window to Monitor Alzheimer's Disease in Human and Rodent Models: In Vivo Imaging of Retinal Aβ Plaques for Immunotherapy Assessment. Cedars-Sinai researchers discovered that beta-amyloid protein plaques occur not only in the brain but also in the retina in the back of the eye; deposits can be seen in the retina even before accumulating in the brain. The research team developed a device that quickly and noninvasively detects retinal beta-amyloid plaques; the technology is in human trials. Recent studies found that retinal plaques – like those in the brain – are associated with surrounding inflammation, both in rodent models of Alzheimer's and in humans. With the use of retinal imaging, scientists were able to monitor changes in the plaque and track infiltrating immune cells in the retina, suggesting the technology may be useful not only for early detection but also in evaluating treatment response. (Study supported by the Maurice Marciano Foundation.) 
2.      Targeted High-Expression of ACE to Myelomonocytic Cells Diminishes Alzheimer's-Like Pathology and Restores Memory and Learning in Mouse Models. Angiotensin-converting enzyme (ACE) – often regulated by cardiologists to control blood pressure – attacks beta-amyloid plaque in the brain. Researchers crossed Alzheimer's-like mice with mice overexpressing ACE in immune cells in the brain. Results suggest ACE chops off the neurotoxic beta-amyloid peptide, enabling immune cells to more effectively clear it. With targeted ACE overexpression, plaque deposits and beta-amyloid levels in the brain and blood were reduced. Mice had almost complete recovery of learning and memory performances. (Study supported by the Coins for Alzheimer's Research Trust (CART) Fund, the Maurice Marciano Foundation, and a UCLA Clinical and Translational Science Institute grant. Cedars-Sinai is a partnered institution.) 
Available to provide additional details are Keith L. Black, MD, chair and professor of Cedars-Sinai's Department of Neurosurgery, director of the Maxine Dunitz Neurosurgical Institute, director of the Cochran Brain Tumor Center, and the Ruth and Lawrence Harvey Chair in Neuroscience; and Maya Koronyo-Hamaoui, PhD, principal investigator and neurosurgery research scientist.
__________________________________________________________________
Your Connection to the Natural Products Industry
Maximize Your Business. Join us at Expo West and Expo East
You are a critical part of $37.4 billion dollar natural products industry. Last year alone the industry grew 8.9% due to the hard work of people like you in educating the consumer marketplace on the benefits of natural, organic and healthy products! We are committed to supporting professionals like you with the news and education needed to stay current on market trends, legislation and new products. Don't wait to register for Expo West and Expo East. Register today below, stay connected, and always let us know how we can better serve your needs.
NEW: Expo West Conference
Attendees will enjoy a variety of retailer-specific topics including social media, employee training tips, and marketplace trends. You will also have educational opportunities on Sunday to maximize your professional development. Register today at the confidence rate to guarantee the lowest price and follow our social networks to keep up to date on new speakers and sessions.

General Conference Pass:
Confidence Rate (through 12/31/12): $75
Standard Conference Rate: $95
NOTE: All Expo West Education Sessions will be at the Anaheim Marriott.
              Thanks for letting us support the Natural Products Community!

__________________________________________________________________
PET HEALTH NEWS
INTRODUCING WONDERCIDE, DRAMATICALLY DIFFERENT ORGANIC PEST CONTROL
(Please reply to this message for review samples)
Most common pest control products and flea & tick spot on treatments contain toxic chemicals that are harmful to your family, especially the four legged members. Wondercide offers a full line of affordable, all-natural pesticides for your home, office, lawn and garden, in addition to personal and pet health care products---all without the harmful chemicals used in traditional sprays, powders and shampoos.
The company was founded in 2008 by Stephanie Boone when her dog Luna (Akita- Husky mix) became deathly ill from pesticide poisoning. Like millions of other dogs & cats, Luna was being treated monthly with a vet prescribed flea & tick treatment. The product (active ingredient fipronil) was prescribed by various veterinarians over the course of Luna's life.  At age ten, Luna experienced pesticide poisoning side effects ranging from seizures and chronic skin issues to liver and kidney failure.
The general consensus from the vet community was to put Luna down. They reasoned that she was an older dog, had a good life, and nothing could be done so... "it was time." This "solution" was just not an option for Stephanie. She began researching pesticide formulations, human and animal health impact studies, regulatory laws, and environmental policies. The uncomfortable truths lit a fire in her so powerful, she left her career and Wondercide was born. "Treating the source, not the symptom" fuels Stephanie's passion for education, policy change, and the development of truly natural solutions. Together with scientists, professors, and holistic veterinarians, Wondercide develops natural and organic products that don't use harmful chemicals or synthetic pesticides.
Social & Ecological Responsibility
Wondercide's commitment to community,sustainability and all-natural ingredients manifests in all levels of the company. As a Green Certified Business with Gold standard accreditation, Wondercide is dedicated to ecological,ethical, and social standards that make the world a healthier place. The company supports small business commerce, truth in advertising, and the use of naturally occurring renewable resources. All products are guaranteed "Made in the USA" from formulation to fulfillment and minimize paper waste whenever possible. 
Today, Wondercide offers an innovative line of natural pest control and holistic care products for pets, people, and their property. Luna is now 14 years old,happy and healthy. To eliminate the possibility of pesticide poisoning to your loved ones, Stephanie and Luna encourage you to... TREAT NATURE WITH NATURE.™ CLICK HERE for more information. 
________________________________________________________________
THE ULTIMATE ITALIAN PAIRING: A COMBINATION ROMAN HOLIDAY AND ANCIENT TUSCAN EXPERIENCE
-Tuscany's Terme di Saturnia Spa & Golf Resort and Rome's Hotel Majestic partner to offer a value-added package celebrating the age-old "Via Clodia" passage connecting Rome and the Tuscan Maremma-
SATURNIA, ITALY –Maybe the ancient Romans had it right all along? Dating back to the Etruscan period, ancient Romans took in the abundance of riches of the "Eternal City" and then traveled just north of the city to find true peacefulness in the greener pastures of Tuscany along the ancient passage of "Via Clodia," a path connecting Rome and the Tuscan Maremma town of Saturnia. For the first time, two of the Italy's leading hotels, Tuscany's Terme di Saturnia Spa & Golf Resort and Rome's Hotel Majestic invite modern travelers to follow in the ancient Roman's holiday with the unique "Via Clodia" package, which offers a 15 percent savings off standard rates. The offer invites travelers to experience the history, excitement and culture of Rome without missing the beauty, ancient ruins and world-renowned thermal spas of the Tuscan Maremma. Available during one of year's most pleasurable periods, offering mild temperatures, small crowds and affordable airfare, the four-night package is valid August26-December 26, 2012 and rates start at €554 per room, per night. Additional nights can be added to either property. To book, visit www.termedisaturnia.com or +39 0564 600111. 
---