EarthTalk®
E - The Environmental Magazine
Dear EarthTalk: What exactly are Asian carp and why are they such a big problem lately?                                                                                                            -- Lori Roudebush, Portland, OR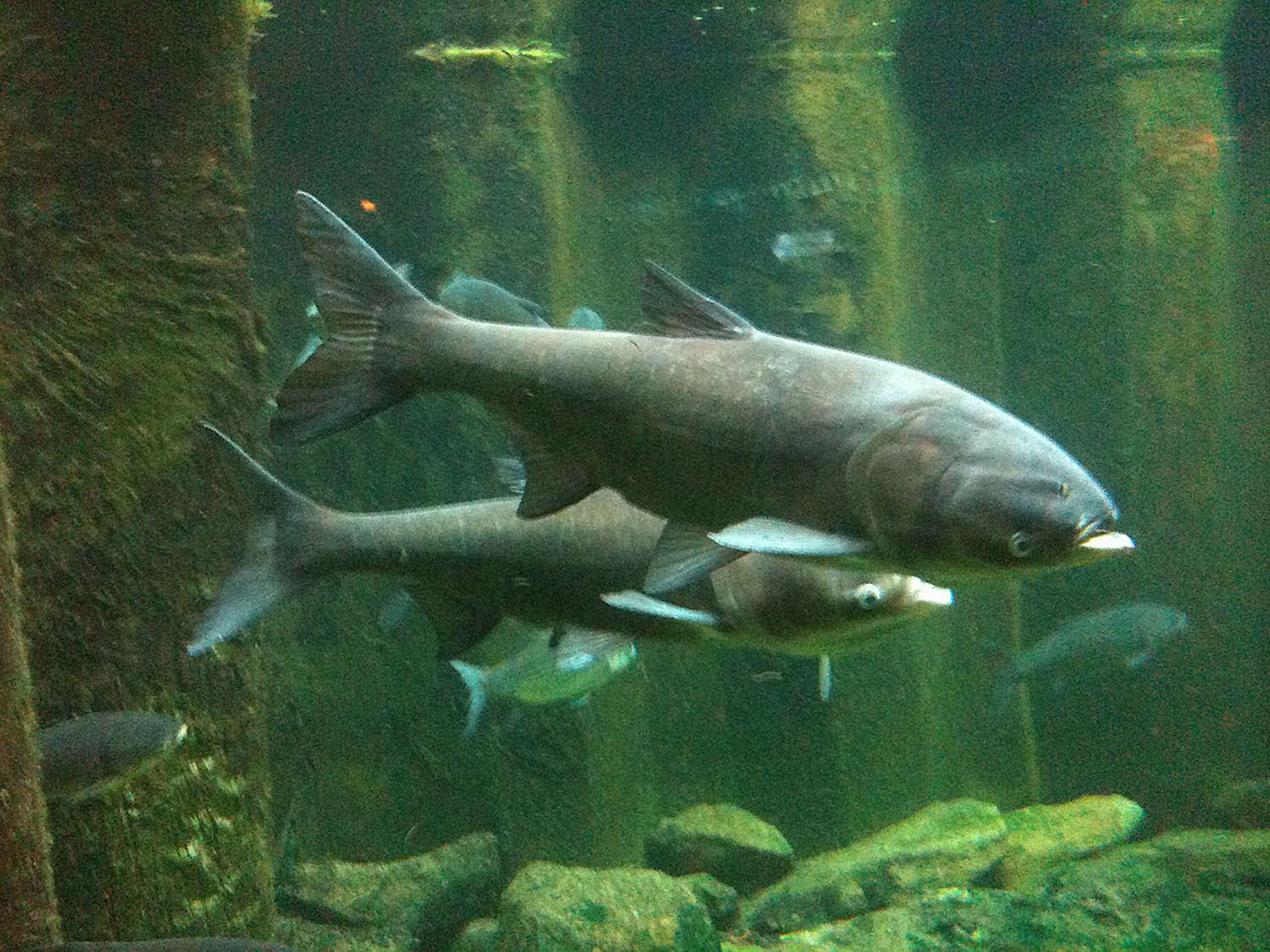 Seven species of carp native to Asia have been introduced into United States waters in recent decades, but it's four in particular—bighead, black, grass and silver—that worry ecologists, biologists, fishers and policymakers alike. Introduced in the southeast to help control weeds and parasites in aquaculture operations, these fish soon spread up the Mississippi River system where they have been crowding out native fish populations not used to competing with such aggressive invaders. The carps' presence in such numbers is also compromising water quality and killing off sensitive species such as freshwater mussels.
Asian carp are hardy, lay hundreds of thousands of eggs at a time and spread into new habitat quickly and easily. To wit, they can jump over barriers such as low dams. Also, flooding has helped the fish expand into previously unattainable water bodies. And fishers using young carp as live bait have also facilitated the fish's spread, as have boats going through locks up and down the Mississippi.
The federal government's Aquatic Nuisance Species Task Force considers the Asian carps to be nuisance species and encourages and supports "active control" by natural resources management agencies. Federal and state governments have spent millions in tax dollars accordingly to prevent the carp from making their way into the Great Lakes, but an elaborate underwater electric fence constructed to keep them out has not worked as well as hoped, and policymakers are reviewing other options now.
Friends and neighbors of the Great Lakes are particularly concerned about the impact Asian carp could have on the region's $7 billion/year fishing industry. In 2009 the states of Michigan, Minnesota, Ohio, Pennsylvania and Wisconsin filed suit in federal court against the U.S. Army Corps of Engineers and Chicago's Metropolitan Water Reclamation District seeking measures to prevent Asian carp from moving through the Chicago Area Waterway System into Lake Michigan. While a federal district court dismissed the lawsuit last December, it could resurface in a future appeal.
Regardless of whether the states can keep the Mississippi and Great Lakes systems segregated, Asian carp are expected to keep spreading throughout other parts of the U.S. through river systems that connect up with the Mississippi directly or otherwise. Federal researchers estimate that even if Asian carp are kept out of the Great Lakes, they could affect freshwater fisheries in as many as 31 states representing some 40 percent of the continental U.S.
In the meantime, state and federal agencies are monitoring the Mississippi and its tributaries for Asian carp and testing various barrier technologies to prevent their further spread. For instance, the National Park Service is collaborating with the state of Minnesota's Department of Natural Resources to construct new dams that are high enough to prevent Asian carp from jumping over. The Asian Carp Regional Coordinating Committee has funded DNA monitoring in potentially affected water bodies whereby researchers can determine whether the troublesome fish are present just by the biological footprints they leave behind. Individuals can do their part by not transporting fish, bait or even water from one water body to another, and by draining and rinsing boats before moving them between different water bodies.
CONTACTS: Aquatic Nuisance Species Task Force, www.anstaskforce.gov; National Park Service, www.nps.gov; Asian Carp Regional Coordinating Committee, www.asiancarp.us.
_______________________________________________________________
HOLLYWOOD ROOSEVELT HOTEL
Healthy Cocktails for Shooting Stars
By Bonnie Carroll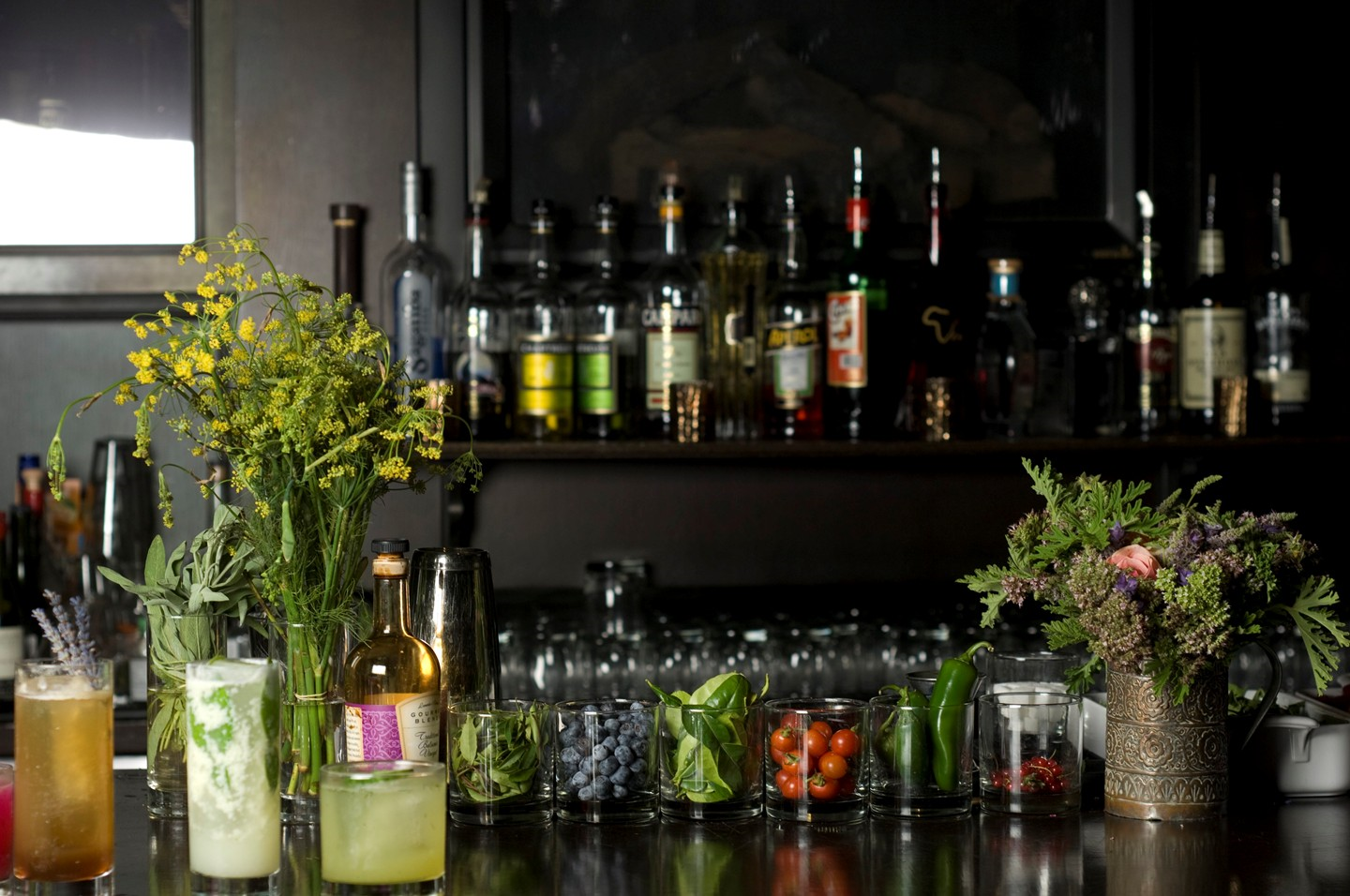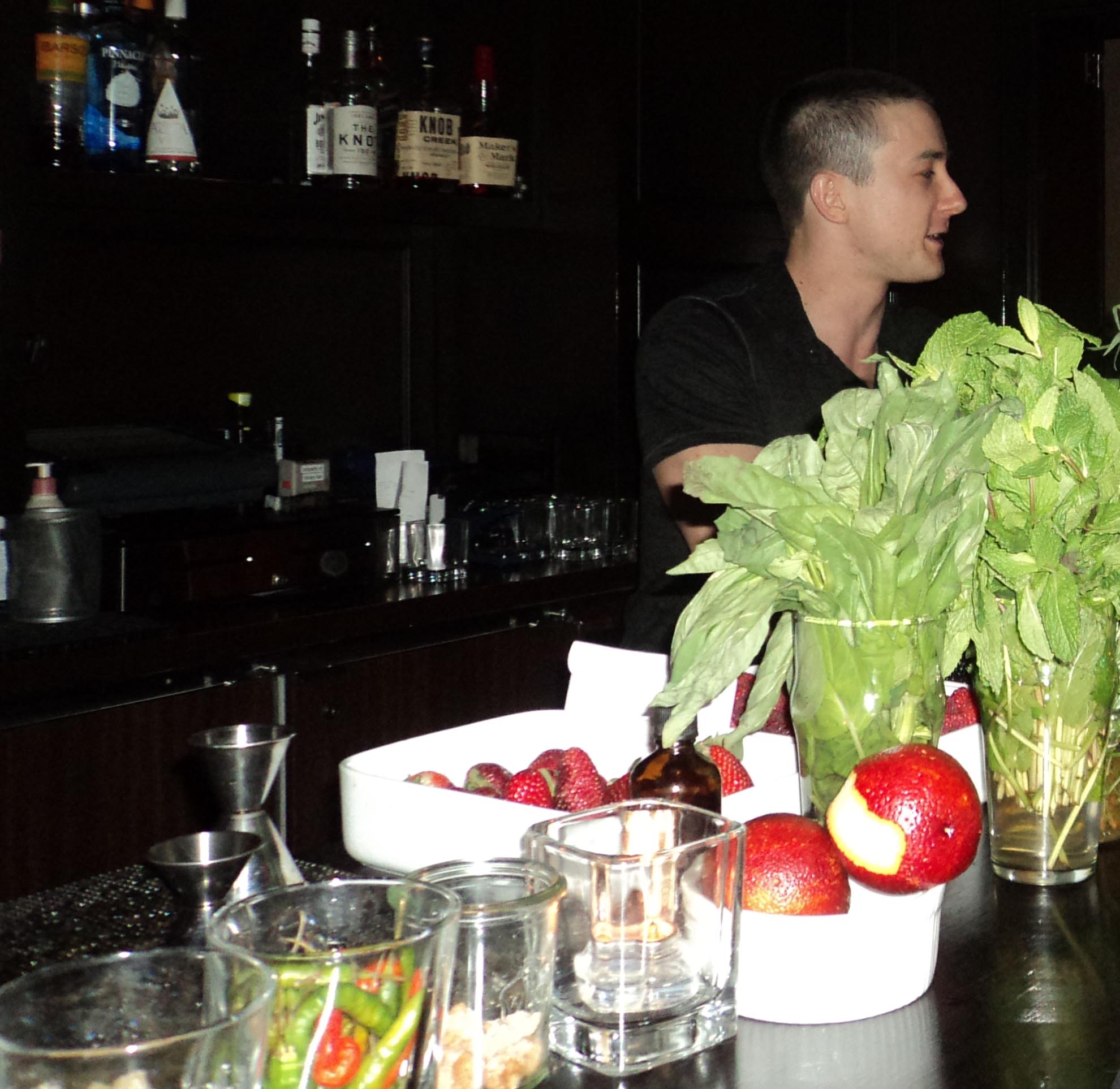 The Library Bar in the Hollywood Roosevelt Hotel is home to up and coming performers, both in front of the bar and behind the bar. It's amazing how many people are more and more enjoying healthy and inventive libations made with natural ingredients. The mixologist at this trendy venue gives new meaning to 'farmers market' fresh! The front of the bar itself is lined with beautiful herbs, fruits and vegetables included in the original recipes used for favorite and specialty cocktails prepared for patrons.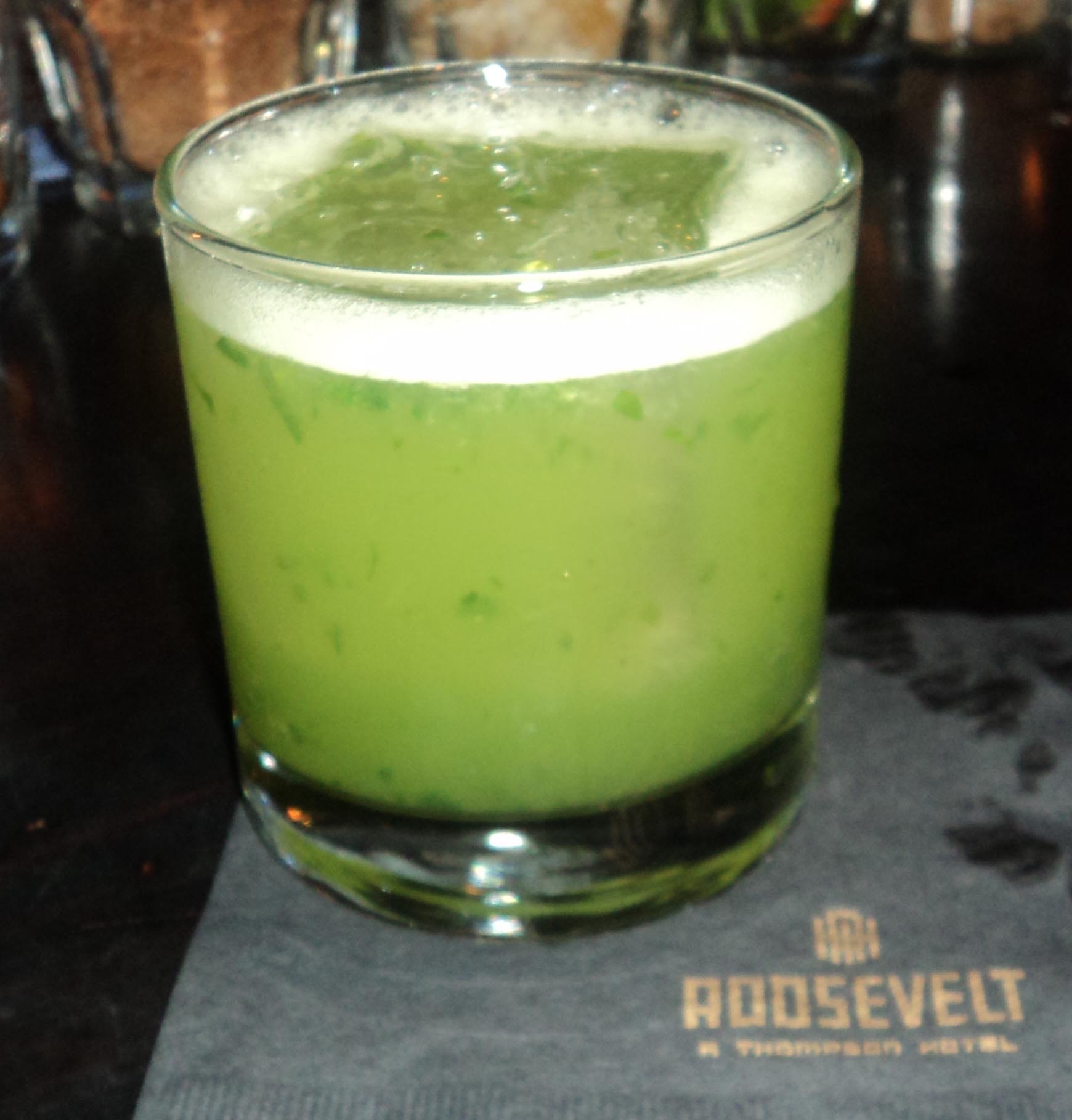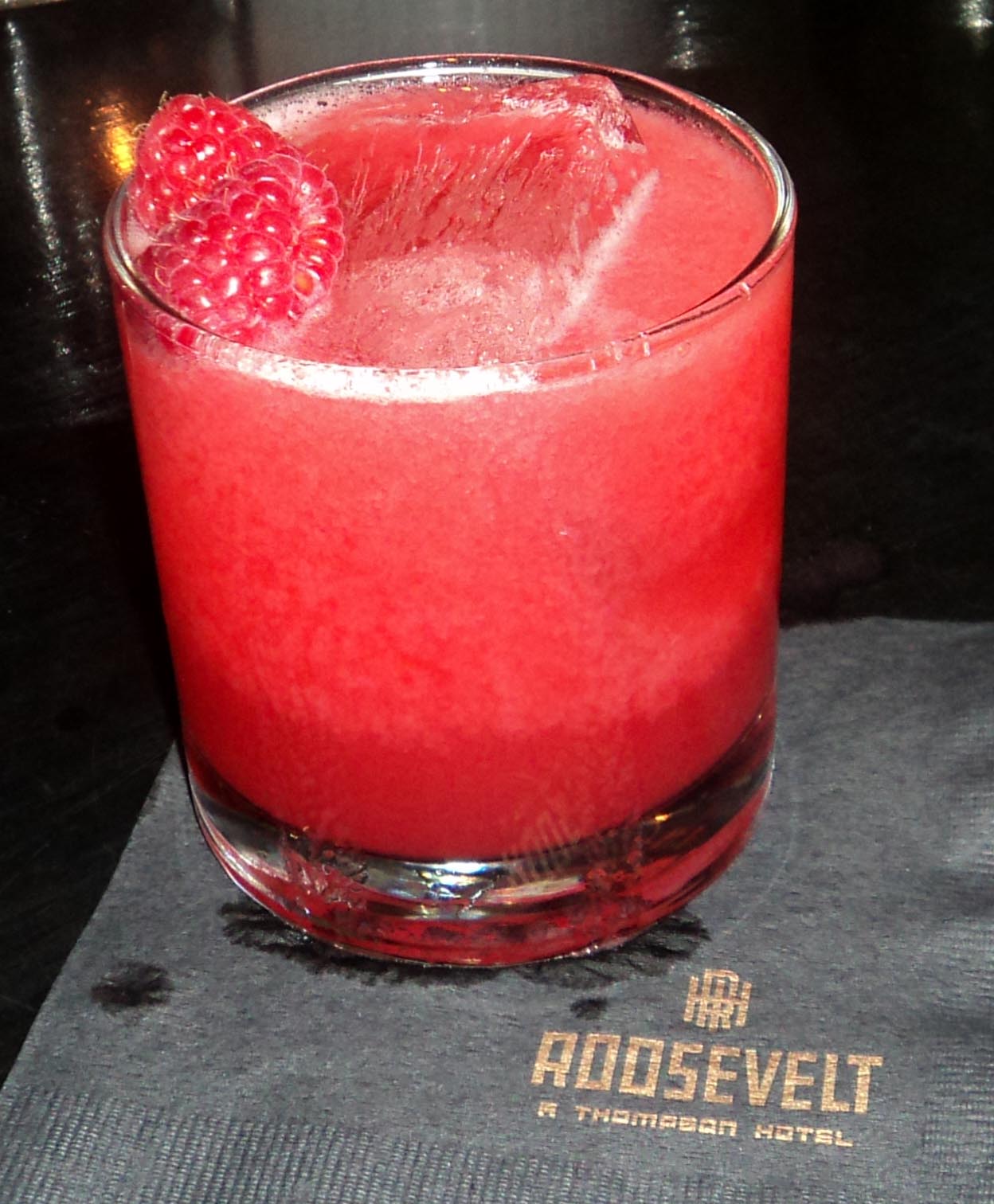 Basil Muddle w/gin, lime, Soda           Fresh Strawberry non-alcoholic refresher 
Alex Frost, mixologist at The Library Bar, not only do serves amazing standard and individual requests, but he also mixes up some amazing looking and tasting non-alcoholic cocktails to please the most sophisticated beverage loving Hollywood lady.
The private little bar emulates a dimly lit library, and is filled with comfy leather furniture accented with animal prints. I guess you could say it's a hip 'cheers' style hangout for the rich and hope to soon be famous crowd in Hollywood. If you are in Tinsel Town you don't want to miss this historic little hide-a-way. It's all good here, and everyone is having a great time.  www.Thompsonhotels.com.
 _________________________________________________________________________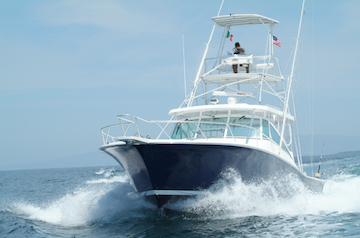 Ultimate Guy's Getaway Packages at Velas Resorts Make For "BeyondAll-Inclusive, Beyond All-Compare" Father's Day Gift
Riviera Maya, Mexico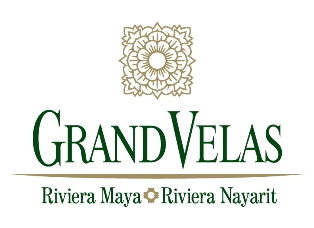 The AAA Five Diamond Grand Velas Resorts in Riviera Maya and Riviera Nayarit have included it all, from world-class golf, to charter fishing and adventurous jungle expeditions, making the resorts' Guy's Getaway Packages the perfect Father's Day gift. The "Beyond All-Inclusive, Beyond All-Compare" luxury all-inclusive resorts each offer a Guy's Getaway Package, that allows dads to customize their special weekend by choosing from a selection of activities to be included in the all-inclusive package rate, such as 18 holes of golf on courses designed by the champions themselves, fishing excursion off Mexico's Caribbean Coast and exploration tour of Puerto Vallarta's Sierra Madre Mountains. If Dad wants to bring along the kids, he'll be happy to hear that both family-friendly resorts offer complimentary Kids Clubs, plus, children stay free and teens for half-the-price at Grand Velas Riviera Nayarit.
Grand Velas Resorts' all-inclusive rates include suite accommodations, a la carte gourmet meals at a choice of specialty restaurants, premium branded beverages, 24 hr in-suite service, fitness center, taxes and gratuities, and more. Rates for the Guy's Getaway Package start at $354 per person, per night in double occupancy at Grand Velas Riviera Maya and $327 at Grand Velas Riviera Nayarit. Packages are available through December 19th, 2013 and a three-night minimum stay is required.
At Grand Velas Riviera Maya, dads are treated to shared roundtrip transportation from the Cancun airport and hotel and have the option of one Four-Hour Fishing Excursion on a six-person boat, including refreshments (water & soda) and full equipment or a day on the greens with friends. Golf enthusiasts who would rather opt for one Green Fee, per person, per stay, enjoy world-class golfing at the 18-hole, par 71, Grand Coral Golf Course, designed by championship golfer, Nick Price, as well as round-trip transportation from the hotel and course. In addition to the resort's all-inclusive features, guests enjoy luxury accommodation in a jungle-embraced Zen Grand Suite, ocean-view Ambassador Suite, or impressive ocean-front Grand Class Suite with personal butler-concierge for any request, private plunge pool and interior Jacuzzi, perfect for relaxing after hitting the links or a Caribbean fishing trip.
Ideal for the whole family, Grand Velas Riviera Nayarit's package includes VIP Airport Pickup Service from the airport to hotel, free stays for kids 10 years old and younger, plus 50 percent savings for teens when staying with their parents in spacious pool and ocean-view accommodations. Each adult per trip has the option of exploring Puerto Vallarta's tropical forests and steep paths on a Sierra Madre Mountain Expedition Tour. The alternative option includes unlimited rounds of golf at Vista Vallarta Golf Club, designed by Jack Nicklaus and Tom Weiskopf with high elevations of grassy hills and low terrain, as well as Marina Vallarta Golf Club, an 18-hole course with palm-lined fairways and rolling greens.
Rest assured that the resort's complimentary Kids Club (ages 5-12) will keep young people entertained with plenty of educational and cultural activities, ranging from learning about the environment to beading in the style of the Huichol Indians. Rates are subject to availability and black out dates may apply. For reservations or more information, please contact Velas Resorts at 1-888-323-4294 or visit www.velasresorts.com.
About Grand Velas Riviera Nayarit:
Grand Velas Riviera Nayarit, an all-suites and spa resort located just 15 minutes north of Puerto Vallarta on Banderas Bay, is a member of The Leading Hotels of the World and a recipient of the AAA Five-Diamond Award. The resort features 267 spacious ocean-view suites. The crown jewel of the resort and a member of Leading Spas of the World, the Spa at Grand Velas features 20 treatment rooms, over 60 spa treatments, gym and exercise room, spa boutique and beauty salon. The family-friendly resort also offers tiered three-temperature infinity pools, tennis court, 25,321 total sq feet of meeting space and a Kids Club. Nearby are championship golf courses, numerous options for soft adventure, and the charming town of Puerto Vallarta with its many shops, art galleries and nightlife. Grand Velas Riviera Nayarit has received numerous accolades within the industry, including most recently as one of Forbes' 10 Coolest All-Inclusive Resorts.
___________________________________________________________________________
xx
---