Santa Fe's Eco Getaway
Sunrise Springs Resort Spa
offers a 3-day overnight special:
plan your mid-week or weekend getaway
Buy 2 nights and take $100 off the third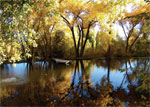 Santa Fe's premier green resort offers this fabulous deal to your readers: Stay 2 nights and get the third night at $100 off! Daily continental breakfast at the award-winning Blue Heron Restaurant is included. Other amenities include complimentary wifi, newspapers, bottled water, in-room coffee, cedar sauna and outdoor hot tubs.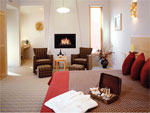 Combining the graciousness of an inn with the amenities of an eco-resort, Sunrise Springs Resort Spa sets a new standard for travel. In addition to the Blue Heron Restaurant renowned for its natural, local and organic cuisine, the 70 acre compound also features Spa Samadhi and its unique spa treatments, as well as the Sages Arts Center, with an art gallery and pottery studio, yoga and tai chi class offerings.
The buildings at Sunrise Springs are in many cases constructed of adobe, reclaimed wood and straw. Guest rooms feature locally made amenities, pressure-reducing showerheads, energy-saving light bulbs and eco-friendly paint. The fireplaces in public areas and the restaurant burn firewood gathered from around the property. Built around two spring-fed ponds and organic gardens, this desert oasis is the ultimate choice for relaxation and pleasure.
Santa Fe Eco-Getaway Details:
Available December 1, 2007 through January 31, 2008.
Rates: Garden View room at $169 per night, and get the third night at $100 off. Upgrade to a Private Casita at $215 per night, and get $100 off the third night. Rooms are based on availability. Taxes, gratuities and resort fee are additional.
Call our reservationists directly at 800 955 0028.
Ask for the Santa Fe Getaway special.
---
The Chopra Center for Wellbeing presents
our very first European Seduction of Spirit
in Dublin, Ireland
Featuring Deepak Chopra, MD and David Simon MD
July 7-12, 2008

Experience Seduction of Spirit in the magical verdant setting of Ireland where the Chopra Center co-founders will guide you through a beautifully designed 6-day journey of inner discovery and transformation.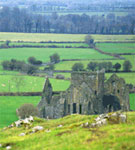 Seduction of Spirit in Dublin is a rare opportunity to learn the secrets of meditation, unlock the stillness that rests within your soul, and connect to your spiritual essence like never before. In addition to daily sessions with Deepak & David, each day you will receive instruction in Primordial Sound Meditation and Chopra Center yoga, enjoy delicious Ayurvedic vegetarian lunches, and explore the Seven Spiritual Laws of Success. You'll tap into the healing and stillness of your spirit and discov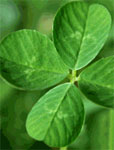 er higher states of consciousness, increased peace of mind, and a deeper meaning in life.
The Mystical Heart of Ireland
We've chosen Dublin—a city that resonates with the ancient Celtic spirit of Ireland—and the luxurious CityWest hotel nestled on 200 acres of coastal woodland, offering abundant beauty, and nature's tranquility.
Join Deepak, David, and the Chopra center staff for Seduction of Spirit, the Chopra Center's most profound spiritual experience.
---
Salmon of the Americas: Eating Fish Imperative
for Pregnant and Nursing Women

For years, pregnant and nursing women have been warned about the potential health risks of eating fish. As a result, more than 56 percent of pregnant and nursing women have stopped eating or eat much less fish than is actually required for fear they will harm their unborn or developing child. Now medical researchers from the National Healthy Mothers, Healthy Babies Coalition, are saying the benefits of eating fish far outweigh the risks.

Pregnant and nursing women, and those women trying to conceive, are now encouraged to eat a minimum of 12 ounces of fish per week, debunking another belief that women should eat no more than 12 ounces of fish each week.

Salmon of the Americas (SOTA), a non-profit trade organization whose mission is to educate all consumers about the health benefits of adding ocean-farmed salmon to their diets, in conjunction with the National Fisheries Institute (NFI), is encouraging all women who are pregnant, nursing, or trying to conceive to consider the benefits of adding farmed salmon to their diet.

Studies have shown that eating fish is essential as it is rich in Omega-3 fatty acids and other important nutrients. According to the New York University Medical Center, those pregnant and nursing women who eat a minimum of 12 ounces of fish a week are actually aiding in their child's brain development and helping to improve motor and cognitive skills in their unborn or developing child. In fact, there is evidence that eating fish, like farmed salmon, while pregnant and nursing may decrease the risk of premature birth and post-partum depression. Farmed salmon is most desirable because, according to the Institute of Medicine, it is the lowest in mercury.

"There are numerous health benefits to eating fish during pregnancy and nursing," says Rafael Puga of Salmon of the Americas. "Farmed salmon, in particular, is widely considered the most beneficial fish for pregnant and nursing women because it has much less mercury contamination than other types of fish, and it's rich in the much-needed Omega-3 fatty acids."

Furthermore, there are those medical experts that assert that there is a greater risk of health problems if women don't eat fish because they won't get the needed Omega-3 fatty acids and other nutrients that are essential before, during, and after pregnancy. Those women who aren't able to eat fish are advised to take fish oil supplements.

"Adding fish to your diet each week is a great way to add nutrition, and buying farmed fish like our salmon has an added bonus," says Puga. "Our fish have higher levels of Omega-3 fatty acids than wild salmon, making it an even healthier choice for both mother and baby."

For more information about Salmon of the Americas please visit the website at www.salmonoftheamericas.com.
---
Dear EarthTalk:
I have been alarmed at recent news about dangerous substances in kids' toys shipped to the U.S. from China, though I doubt that such concerns are limited to Chinese products. What are the major issues associated with chemicals in child toys?
-- Carla M., Chicago, IL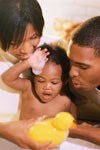 Recent concerns surrounding toxic chemicals in children's toys have focused on "phthalates" (pronounced THA-lates), a group of chemical compounds typically added to plastics to increase their softness and flexibility, and bisphenol A (BPA), a building block for polycarbonate plastic that is used primarily in shatter-resistant baby bottles. Phthalates are found in numerous industrial and consumer products, including plastic intravenous (IV) bags used in hospitals, fishing lures and nail polishes. One phthalate, diisononyl phthalate (DINP), is commonly used in the manufacture of soft vinyl products made for babies, such as bath books, rubber ducks and teething rings.

Studies have linked BPA to the disruption of hormone function in rats, and to increased breast and prostate cancer cell growth, early puberty and obesity in humans. Other studies have linked phthalates like DINP to rodent cancers and genital abnormalities, especially in males.

The city of San Francisco would have been the first U.S. jurisdiction to ban phthalates and BPA from children's toys and feeding products under a "Stop Toxic Toys" bill signed by mayor Gavin Newsom in June 2006, but lawsuits backed by chemical and toy manufacturers (and filed by a coalition including the California Retailers Association, the California Grocers Association and the American Chemistry Council) stalled the initiative, which had been set to take effect December 1, 2006.

Then on October 15, 2007, California governor Arnold Schwarzenegger signed into law AB 1108 (also known as the California Toxic Toys Bill), making California the first state in the country to ban the use of phthalates from children's products. "We are thrilled that California is taking action to protect our kids from dangerous chemicals," said Dan Jacobson, Legislative Director for Environment California, which co-sponsored the legislation along with the Breast Cancer Fund. "This bill is so important because as children's minds and bodies go through the delicate processes of growing and developing, they are particularly vulnerable to chemicals that could affect proper development."

The European Union considers phthalates dangerous enough to ban them from children's products, and has ordered the removal of many variations from children's products and banned still others, including DINP, from anything that kids might put in their mouths. Environment California and other groups see the EU ban as evidence that alternatives to these plasticizers exist and must be explored in the U.S. "Many places in the world have to comply with restrictions on phthalates," says Rachel Gibson, an attorney for Environment California. "It's a mystery why we sell toxic toys to American kids."

Until more stringent regulations are passed, consumers can use the recycling codes on plastic products to determine content. If it's marked #7, it's polycarbonate plastic and contains BPA; if it's marked #3, it's polyvinyl chloride (PVC) plastic and contains potentially harmful phthalates.

CONTACTS:
Environment California,
www.environmentcalifornia.org/environmental-health/stop-toxic-toys;
Breast Cancer Fund,
www.breastcancerfund.org/site/pp.asp?c=kwKXLdPaE&b=3486437

---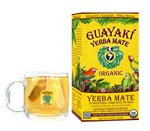 Guayaki's Traditional Yerba Mate Tea Bags Provide Energy, Antioxidants and Immunity-Boosting Nutrients to Combat Flu Season and Winter Dreariness