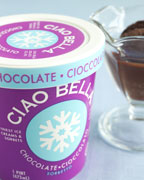 CIAO BELLA SHINES AT EXPO WEST
One of America's favorite dessert makers presented new items at Natural Products Expo West.
Best New Pint Flavor: Malted Milk Ball—everyone at the show was super excited for the release of Malted Milk Ball Gelato in pint form. This decadent dessert of malted cream churned with hints of vanilla, toffee, and chocolate with whole balls of crunchy, malted chocolate mixed in is normally only available at Ciao Bella's gelato bars located in San Fran or NYC, but now consumers across the country can take this delicious frozen treat home with them. Malted Milk Ball gelato, along with Chocolate Jalapeno gelato and Banana Mango sorbet will hit retailers nationwide this spring.
 Best New Product: Single Serve Cups—available in Ciao Bella's two best-selling flavors, Blood Orange sorbet and Pistachio gelato, these single serve cups are a great way to exert some serious portion control and stick to your New Year's resolution or try a new flavor before purchasing a whole pint! Ciao Bella is also the first and only gelato company to introduce sorbet in a single serve portion. The single serve cups will also hit retailers nationwide this March. Visit their website at www.CiaoBellaGelato.com
---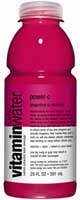 FIGHT THE FLU WITH A COLORFUL THIRST QUENCHER

Need a change? glacéau vitaminwater is enhanced water that is all natural, low-calorie and packed with nutrients. it provides more vitamins, more electrolytes and more taste than plain water and other beverage alternatives.
| | |
| --- | --- |
| power-c dragonfruit | vitamin c + taurine; provides more strength |
| defense apple-raspberry | c vitamins + zinc; provides more immunity |
| focus kiwi-strawberry | vitamin a + ginkgo biloba and gotu kola; provides more clarity |
| balance cran-grapefruit | vitamin c + yerba mate and ginkgo biloba; provides more flexibility |
| essential orange-orange | essential vitamins and minerals from a to zinc; essential nutrients |
| vital-t lemon tea | vitaminc + e (antioxidants); more vitality |
| endurance peach | vitamin e + astragalus and ginseng; provides more sustained energy |
| energy tropical citrus | vitamin c + ginseng and guarana; provides more immediate energy |
| stress b lemon-lime | 100% ofvitamins b3, b5, b6 and b12; provides more relaxation |
| rescue green tea | b complex vitamins + chamomile, hibiscus and rosehips; tranquility |
| multi-v lemonade | vitamins a, c and e + calcium; provides more calcium |
| revive fruit punch | b + potassium, gotu kola and ginseng; provides more recovery |
---
EarthTalkTM
From the Editors of E/The Environmental Magazine
Dear EarthTalk: If you have an electric or plug-in hybrid car, you're paying for electricity rather than gasoline all or most of the time. How does that cost compare to a gas-powered car's cost-per-mile? And since the electricity may be generated from some other polluting source, does it really work out to be better for the environment?                         -- Kevin DeMarco, Milford, Connecticut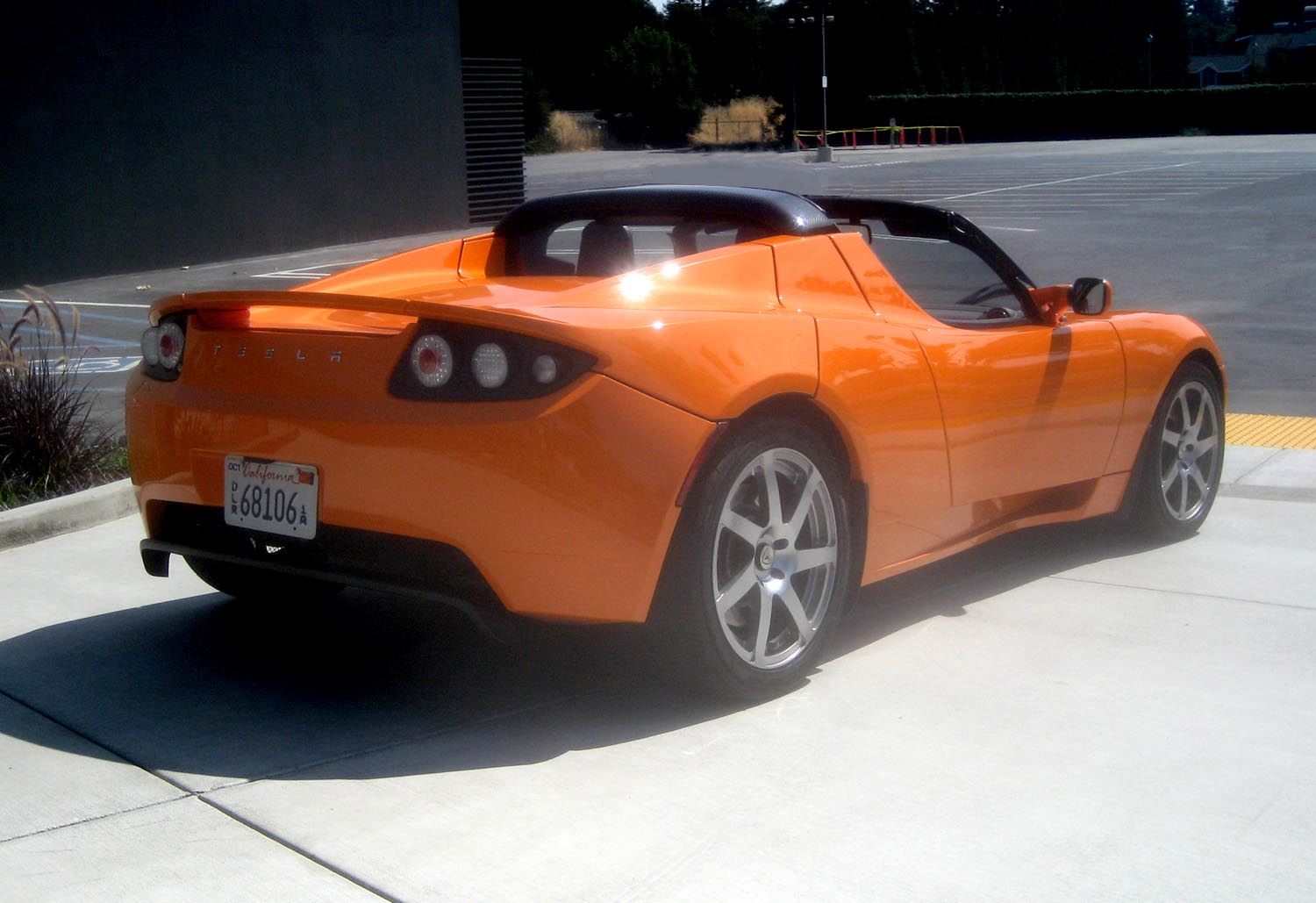 When you compare battery to gasoline power, electricity wins hands down. A 2007 study by the non-profit Electric Power Research Institute (EPRI) calculated that powering a plug-in hybrid electric vehicle (PHEV) would cost the equivalent of roughly 75 cents per gallon of gasoline—a price not seen at the pump for 30 years.
The calculation was made using an average cost of electricity of 8.5 cents per kilowatt hour and the estimated distance the car would travel on one charge, versus a car that gets 25 miles per gallon and is powered by $3 per gallon gasoline. Change any of those variables and the relative costs change. For example, substituting a car that gets 50 miles per gallon doubles the comparative electrical cost (though it still works out much cheaper than gasoline). On the other hand, in some areas where wind or hydropower is wasted at night—just when the PHEV would be charging—the utility might drop the kilowatt hour cost to two to three cents, making the charge much less costly.
And don't worry that we'll run out of electrical power: A 2005 study by the U.S. Department of Energy's Pacific Northwest National Laboratory estimated that three-quarters of the country's current small vehicle fleet could be charged by our existing electrical grid without building new power plants. (And if all those cars were replaced by PHEVs, it would eliminate the need for 6.5 billion barrels of oil per day, or 52 percent of current U.S. oil imports.)
Regarding environmental impact, charging up your car with electricity from the grid also wins handily over filling up at the gas station. In the most comprehensive PHEV study to date, released in 2007 by EPRI and the non-profit Natural Resources Defense Council (NRDC), results predict that all greenhouse gases will be reduced as PHEVs begin to penetrate the car market. Estimated cumulative greenhouse gas reductions from 2010 to 2050, depending upon how fast PHEVs take hold, range from 3.4 to 10.3 billion tons.
More than one half of our national energy grid is powered by coal, and in areas where PHEVs are charged through coal-provided electricity, says NRDC, there is the possibility of increased levels of soot and mercury emissions. However, charging up can be much less of a guilt-ridden affair where cleaner electrical sources like wind and solar are available. The website HybridCars.com points out that as more power plants are required to develop green power and emit fewer greenhouse gases, the environmental and health benefits will further increase.
CONTACTS: Electric Power Research Institute, www.epri.com; HybridCars.com, www.hybridcars.com; Natural Resources Defense Council, www.nrdc.org.
---
Context joins Hotel de la Trémoille to offer a one-night package for Paris marathon visitors and leisure runners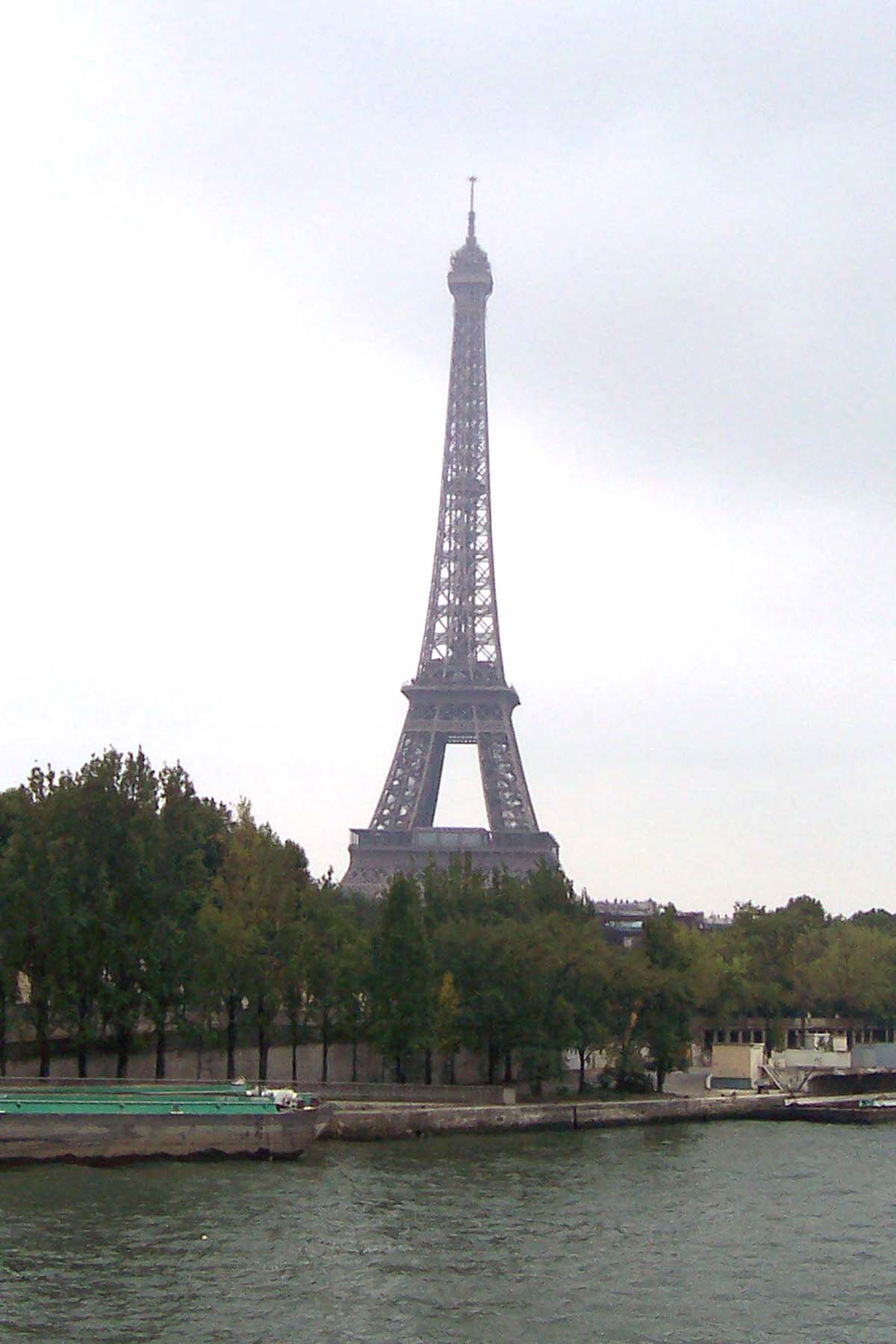 Context announces a new partnership with the Hotel de la Trémoille in Paris' 8th arrrondissement.  The special offer is being launched to coincide with the Paris marathon on April 5. Context will offer its Paris Running Tour in conjunction with one night at the Hotel de la Trémoille for €440 (a savings of over €300). The offer begins on April 4 and lasts until May 23, Saturday nights only.
"I've lived in Paris on and off for years and found that it's wonderful place to jog," says Paul Bennett, co-founder of Context. "This partnership with the Hotel de la Trémoille offers a great opportunity to visit the city" 
As part of the package, guests will get one night at the Hotel de la Trémoille including a full breakfast. They will also have the opportunity to join a Context docent for a two hour, stop-filled run of the city. With a historian or other expert leading the way, Context's run gives participants a sustainable way to appreciate and explore one of the more sustainability-focused cities in Europe.
The Hotel de la Trémoille is offering the package under the title of "Keep on Running" as a way for visitors to Paris to experience the city in a unique way. The weekend package includes Saturday night accommodation, a full power breakfast for two, and two spaces on a private Context running tour. The package is based on two sharing, includes VAT, and is subject to availability.
Hotel de la Trémoille
14 Rue de la Trémoille
75008 Paris
+33 156 251 400
Hotel de la Trémoille is owned by Sheikh M.B.I Al Jaber, founder, chairman and CEO of M.B.I international.  Located on a quiet street in the heart of Paris' 8th district, the hotel is situated in the centre of the famous 'Golden Triangle' bound by the Champs Elysees, Avenue Montaigne and Avenue George V. The Arc de Triomphe, Eiffel Tower, Faubourg Saint-Honoré and Tuilleries Gardens are all close by.
Founded by National Geographic writer Paul Bennett and designer Lani Bevacqua, Context is a network of scholars and experts in such fields as art history, archaeology, gastronomy, and architecture who organize and lead thematic walking seminars in seven cities: Rome, Paris, New York, London, Naples, Florence, and Venice. Travel + Leisure has named Context one of the top European tour companies for its innovative approach to travel and the depth of its programs. To learn more about Context visit its website at: www.contexttravel.com
---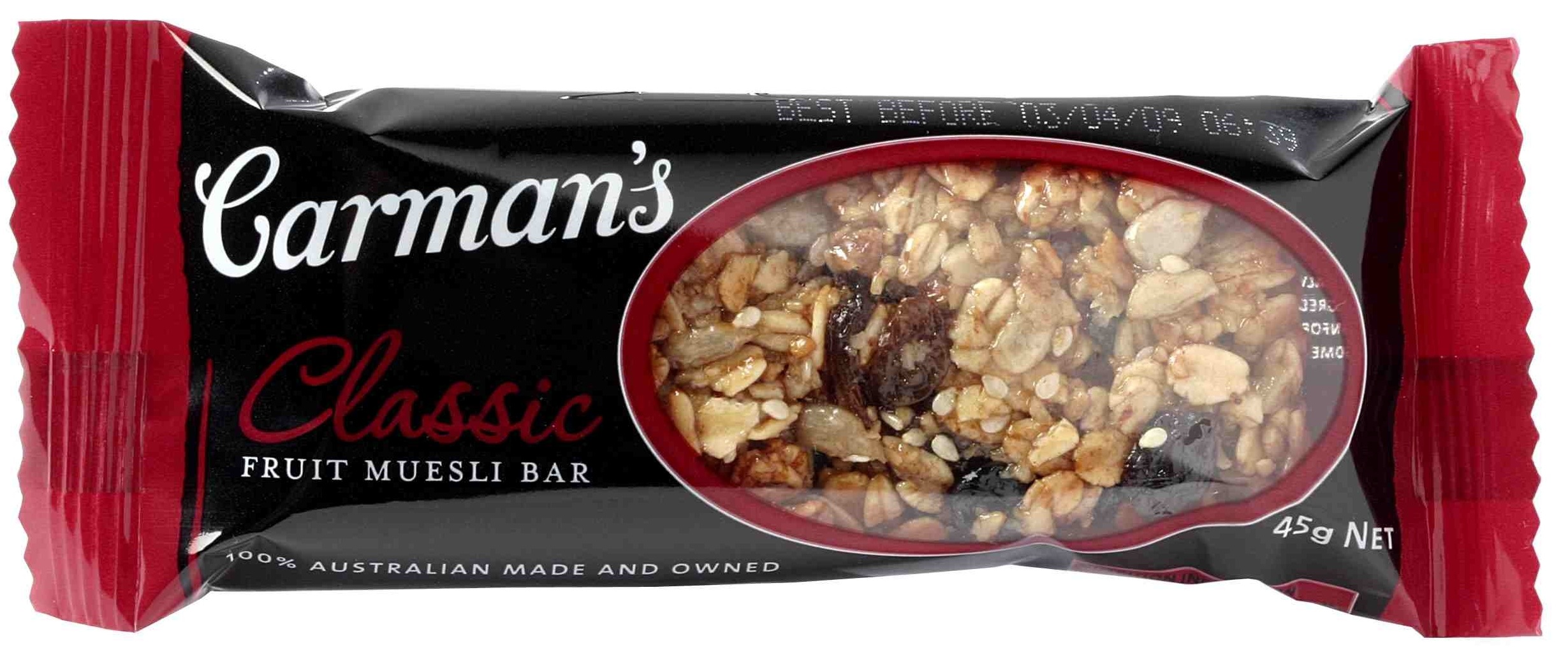 CARMAN'S GREAT TASTING HEALTH BARS
Carman's Fine Foods from Australia is now offering delicious and heart healthy muesli bars in three flavors. The apricot and almond is great for breakfast or dessert. Made from oats Carman's will help keep your cholesterol count down, while satisfying your taste for a treat. For information visit: www.carmanfinefoods.com.
---
GUAYAKI ORGANIC ENERGY DRINK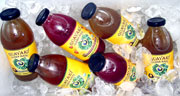 Guayaki sustainable Rainforest product company has a refreshing hot weather beverage that provides a real energy boost in there "feel the good energy" drink. Flavors include traditional mint, empower mint, and raspberry revolution, and are made with 100% organic cane juice and organic rainforest grown yerba mate, with no artificial colors or flavors. For details visit www.guayaki.com.
---