HEALTH MINDED   .   .   .
2018 Blondes & Brunettes Teams
BLONDES VS. BRUNETTES SANTA BARBARA TEAMS BATTLE IN THE HEAT TO RAISE FUNDS FOR ALZHEIMER'S AT 5TH ANNUAL
by Bonnie Carroll
Team Blonde Captain Natalie Ford and Emily Leiphardt and Team Brunette Captains Breanna Czenczelewski and Feli Rueff took the field at Bishop Diego High School on Saturday, July 21 for the Fifth Anniversary Blondes vs. Brunettes flag football game to raise awareness and funds for the Alzheimer's Association California Central Coast Chapter, where a huge crowd of friends, family, volunteers and sponsors gathered to cheer them on.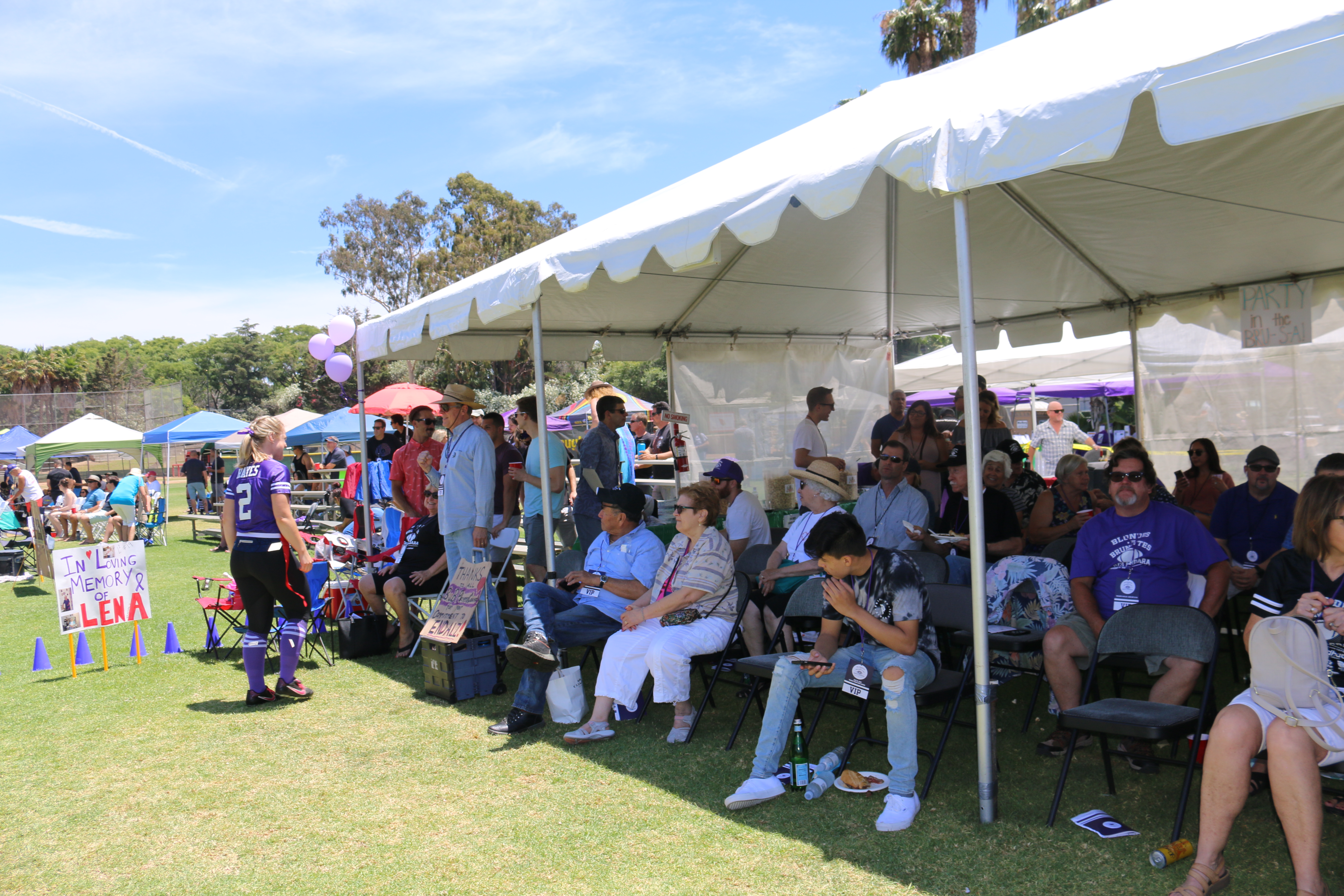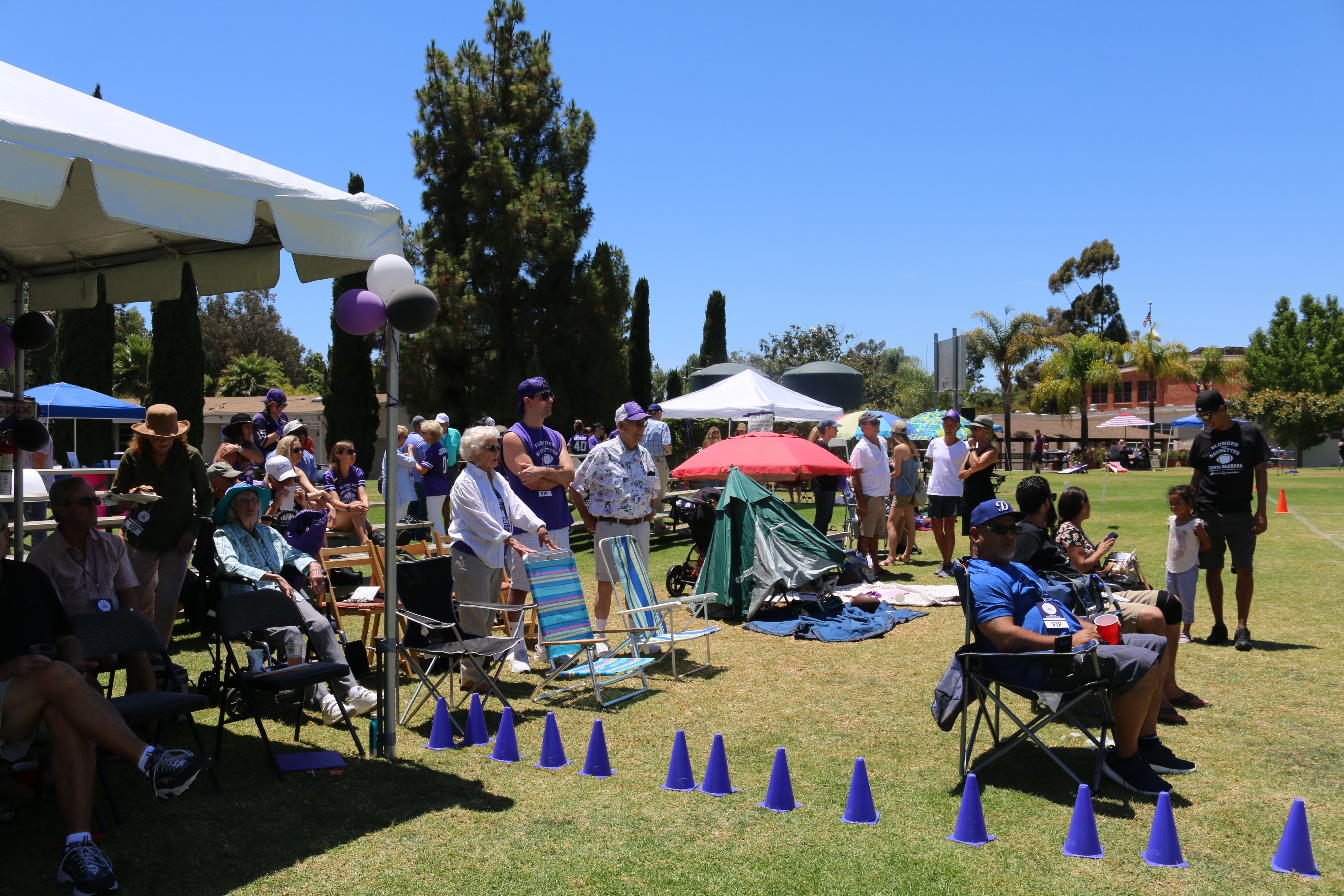 Cool down vendors included Draughtsmen Aleworks, Pressed Juicery samples and Sparrow Sparkling Caffeinated Water. Water Provided by Water-with-Life was available all day for guests to fill up their reusable bottles and Kona Ice Shave was a cooler everyone savored.
Fans enjoyed sitting on the grass and lunched on food and beverages from the Shalhoob Meat Co. guys Matt Redding and Raul Fernanez who had them lined up around the corner for a Shalhoob tri-tip on a toasted French roll. Shrimp vs. Chef was another big draw serving super cajun style plates, the Woodfire pizza was a sell out and all the fans loved John's Hotdogs. Draughtsmen Aleworks was serving a Blonde Ale and a Dark Red Ale as well. Martin Brown, Commander in Chief of Area 5.1 Winery in Santa Barbara was pouring a variety of his great wines to be enjoyed by game attendees, and The VIP tent had a rose' by 5.1 that everyone loved with the delicious finger foods on the buffet table.
The game started with the National Anthem sung by Santa Barbara Soundwaves a Capella Group. KJEE was reported a blow by blow of the exciting game, and the VIP and bleachers were overflowing with supportive fans. The halftime show featured the KJEE & La Boheme Professional Dance Group. The game went into overtime at 0 – 0 and the Blondes scored, but were unable to make the extra point Then the Brunettes came on strong making a touchdown and getting the needed extra point to win the 5th Annual Brunettes & Blondes coveted trophy. Congratulations to both teams who played a great game!
It was impressive to see these women play in really hot and humid weather for all the people who have been affected by Alzheimer's, with the hope to one day eradicate this disease, and find a cure. Last year was 'incredibly successful" said Breanna Czenczelewski, and generated $80,000 during the season, and during the game it was announced by KJEE radio they had once again reached their goal for 2018.
Additional sponsors included Edhat Santa Barbara, Team Brunette Sponsor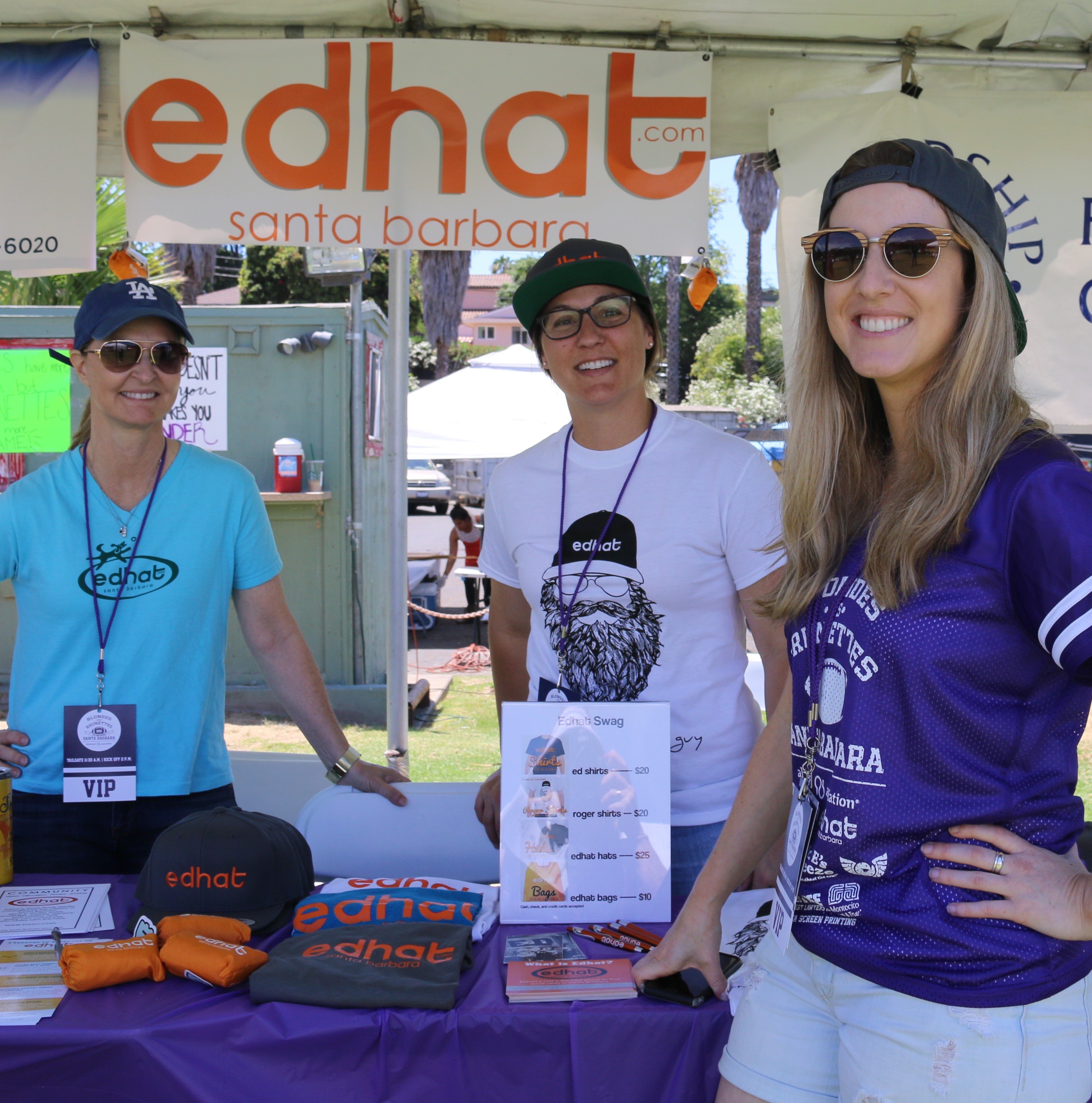 – Central Coast Home Health and Hospice, Team Blonde Sponsor – Assisted Home Health Hospice Care, Alz Sponsor – Village Properties, Super Fan Sponsor – Orthopedic Institute/Santa Barbara William R. Gallivan, Jr., MD, Kids Zone Sponsor CIFG Channel Islands Fuduciary Group, Friendship Center. Time Out Sponsors Don Logan & Family, Muller & Weber, SB, Mariposas Project, SurgicalArts, Titan Sport Performance, Medicine Women, Bragg, ValleVerde. Kudos to the army of volunteers who made this event happen.
About the Alzheier's Association California Central Coast Chapter – The Alzheimer's Association is the world's leading voluntary health organization in Alzheimer's care, support and research. Their mission is to eliminate Alzheimer's disease through the advancement of research, to provide and enhance care and support for all affected, and to reduce the risk of dementia through the promotion of brain health. The California Central Coast Chapter provides services in Santa Barbara, Ventura and San Luis Obispo counties. They are located at 1528 Chapala Street, Suite 204, Santa Barbara, CA 93101. Their vision is a world without Alzheimer's. Visit www.alz.org/cacenrralcoast.
____________________________________________________________________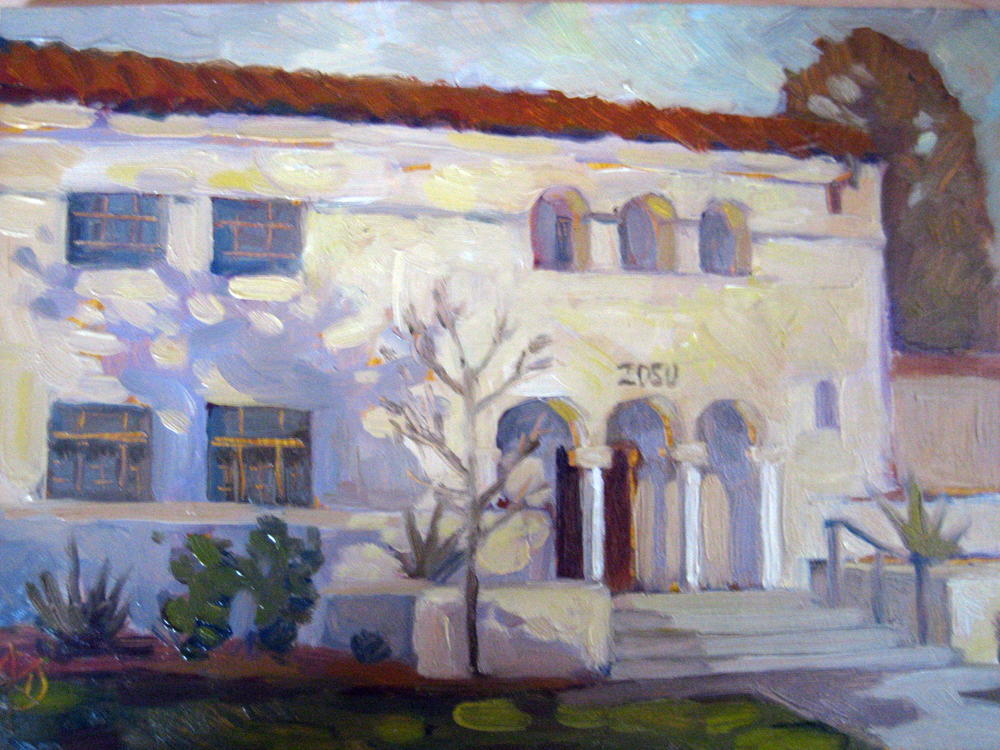 THE FIVE INVITATIONS: "Cultivate Don't Know Mind" A MORNING OF GRATEFULNESS
by Bonnie Carroll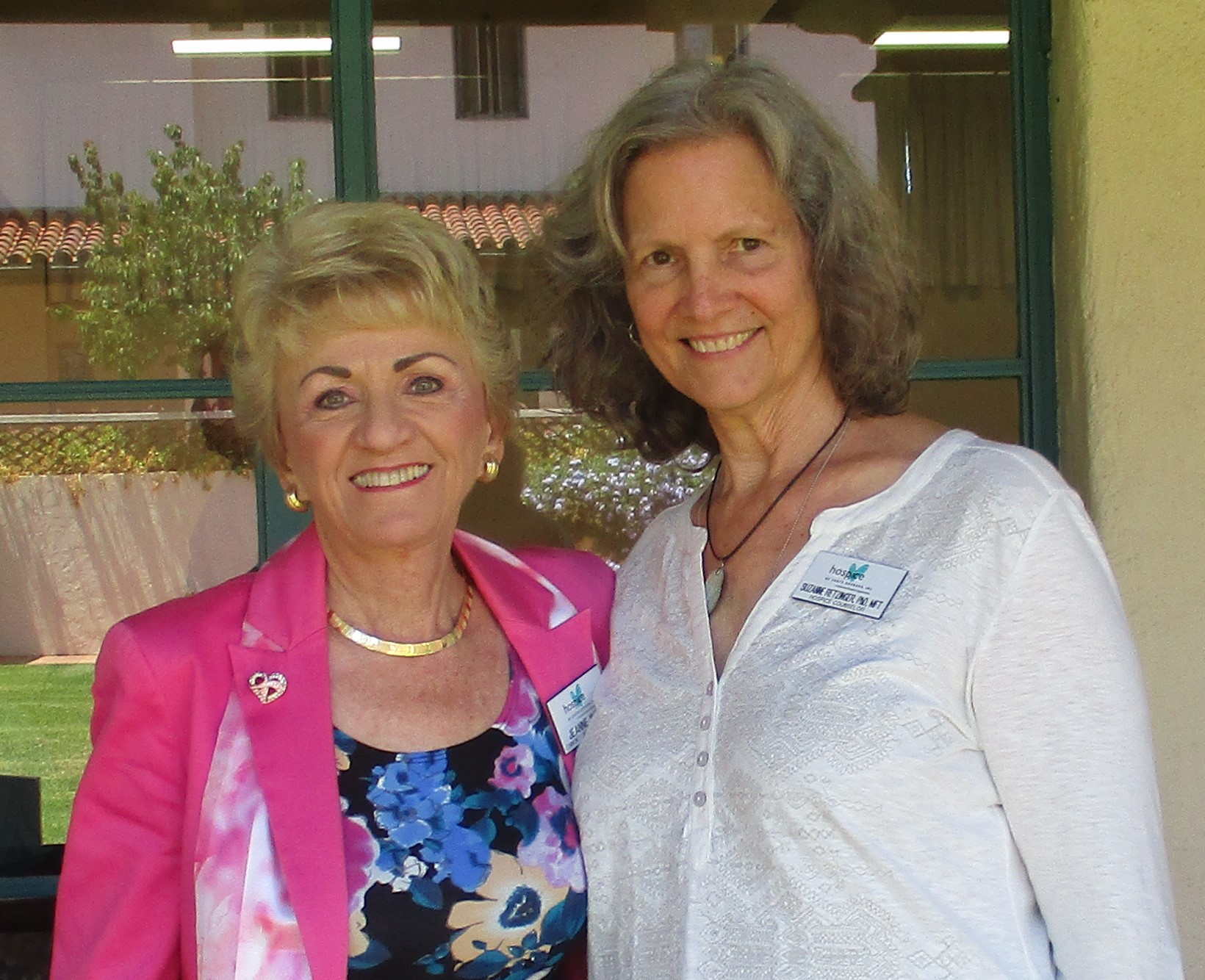 Jeanne M. West, MHA, Community Engagement Manager & Suzanne Retzinger, Ph.D., MFT, Counselor & Education Expert Present THE FIVE INVITATIONS
Suzanne Retzinger, Ph.D., MFT, Counselor and Education Expert, and Jeanne M. West, MHA, Community Engagement Manager for Hospice of Santa Barbara, Inc. lead the final session of The Five Invitations at the Old Mission Santa Barbara this weekend. The Five Invitations: " Cultivate Don't Know Mind" attracted a huge crowd who filled the Bonaventure Hall where guests viewed a film clip of Frank Ostaseski, and learned valuable education goals and objectives, participated in small and large group discussions, and were given helpful tools on how to "Cultivate Don't Know Mind. The learning objectives shared on the difference between being and doing with 4 ways to track experiences and apply them for Honorable Closure was outstanding.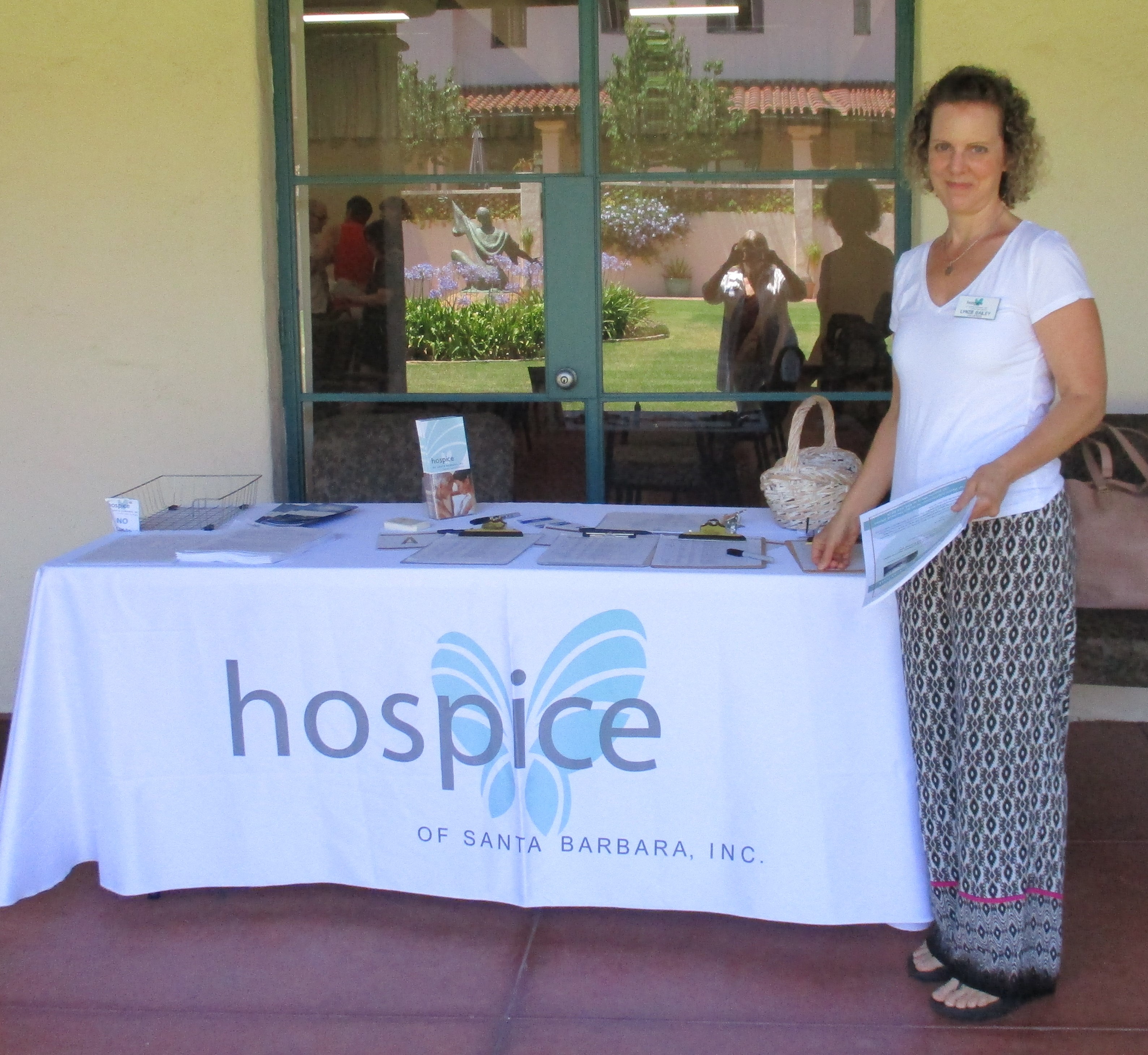 Volunteer Lynzie Baily
The two hour program provided references from Frank O's video, The Four Rivers of Life, Angeles Arrien, Making Honorable Closure, Patrick O'Neill, Keeping and Evening Journal, Rachel Naomi Remen, M.D., Cultivating the Witness, Ram Dass and Practice: Don't Know Mind, and Jack Kornfield.
Doctor Retzinger did a brilliant job facilitating the program that attracted people in the medical field, Hospice of Santa Barbara clients, and other interested guests, and Jeanne West, who coordinated the community event, made everyone feel welcome. Along with others who attended, I was impressed by the valuable information given, touched by the openness of communication of the attendees, and grateful for the opportunity to be in attendance; my only regret was that I missed the first four sessions. Many guests said they would gladly repeat the entire five sessions. According to Jeanne West "the response has been so positive that we hope in the future we can plan another The Five Invitations to offer to the Santa Barbara community."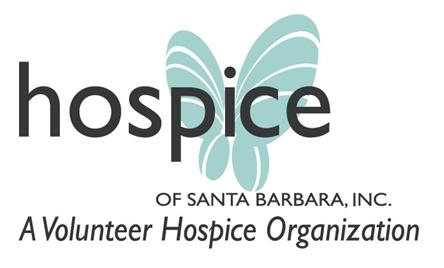 Since 1974 Hospice of Santa Barbara, Inc. has been providing compassionate care and support to those impacted with serious illness and the bereaved in our community. We are the second oldest hospice program in the United States, and we continue to build today on our distinguished history. For information on Hospice of Santa Barbara or to make a donation please visit www.hospiceofsb.org.
____________________________________________________________________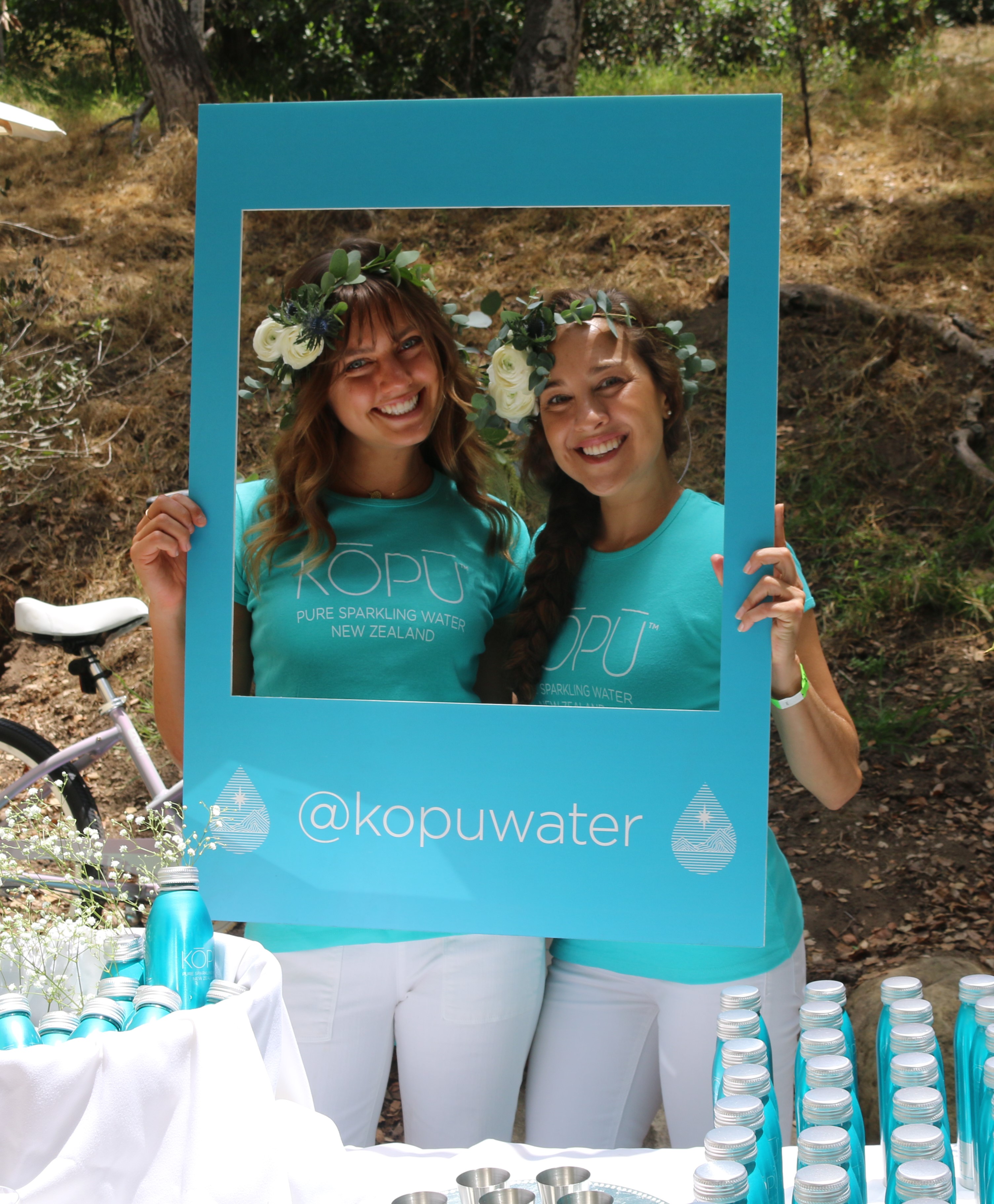 KOPU WATERS MAKES IT'S DEBUT AT JUST THE RIGHT TIME
by Bonnie Carroll
Santa Barbara couple Justin and Mindy Mahy, who met in New York and spent two years perfecting KOPU sparkling water, have picked a perfect time for the launch of their new product with the recent ban on plastics. They were water sponsors for the annual Wine+Food Festival in Santa Barbara, where attendees got a taste of this wonderful water that is beautifully packaged. Their product comes in a sleek and lightweight turquoise aluminum bottle and it was a refreshing hit during the humid weather being experienced this summer.
"Aluminum is a sustainability warrior," says Mindy. "Recycling just one of our bottles is equivalent to the recycling of 400 plastic bottles, 50 glass. "Some seventy-five percent of all aluminum ever created is still in use today, given the metal can be recycled endlessly without losing its integrity." "To address carbon emissions, the KOPU vessel weighs about eighty percent less than equivalent-sized glass bottles," adds Mindy.
The KOPU water is bottled in New Zealand's Bay of Plenty, Justin's hometown, and has also been awarded the top three best-tasting sparkling waters in the world at the Berkeley Springs international water tasting awards this year. It is distributed from Santa Barbara to San Diego, and is found at trendy hotels like the Montage in Beverly Hills, the Jonathan Club, and the Canary Hotel. For information visit www.kopuwaters.com.
____________________________________________________________________
ACS STUDY SHOWS YOU LIVE LONGER WHEN YOU WALK
The study from the American Cancer Society followed 140,000 older adults and reported that those who walked six hours per week had a lower risk of dying from cardiovascular disease, respiratory disease, and cancer than those who were not active, but that walking even as little as two hours per week could begin to reduce the risk of disease and help you live a longer, healthier life.
"
Our bodies were designed to move," said Dr. David Agus, Professor of Medicine and Engineering at the University of Southern California.
The world's longest-lived people don't pump iron, run marathons, or join gyms. Instead, they live in environments that constantly nudge them into moving without thinking about it. They grow gardens and don't have mechanical conveniences for house and yard work. They have jobs that require them to move or get up frequently. And they walk every single day. Almost everywhere.
In Amish communities in North America, one study showed that the average woman logged 14,000 steps per day and the average man logged 18,000 steps per day, and both genders averaged about 10,000 on their day of rest. These Amish communities also had the lowest rates of obesity of any community in North America. This study eventually hit the media and began the movement to reach at least 10,000 steps per day.
Walking benefits:
Your environment greatly impacts your activity level, but there are ways to nudge yourself to move more if you do not live in a walkable community:
Take several small walks.
Take your dog out for a short morning jaunt around the block. Walk instead of drive to pick up workday lunches. Step outside after dinner with your family. Research shows it is better for you to break up your movement throughout the day than to work out for 30-40 minutes in the gym and sit all day.
Walk to the grocery store.
If your location safely allows you to, walk to the grocery store. Though you may not be able to purchase a week's worth of groceries in a single trip, you can buy the freshest ingredients and return again later in the week.
Park in a spot furthest from the building.
If you work in the suburbs, in a mall, or a business park with very few parking options, just choose to park far away from the entrance to add a few more steps to your day.
Walk 5 minutes each hour.
Get up out of your desk and take a round of the office. Fill up your water bottle. Get outside to maximize benefits, if possible.
Take one long walk 30-40 minutes.
Recruit a friend (or your moai!) to take a post-work walk. Forty minutes will fly by before you even realize how far you've gone.
---