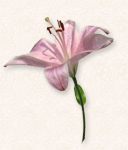 See Super Mother's Day Gift Trips at the bottom of this Page
LIFE BITES NEWS GIFT GUIDE
DREAMKEEPER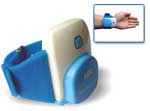 A completely safe sleep aid that also offers stress release. This valuable new gift item is non-invasive, has no ;side effects and no monthly refils. Just wear the bracelet and enjoy restful lnights. For additional informaton visit: http://www.healthdevice.com.

GUCCI ENVY ME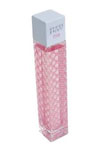 Gucci Envy Me by Gucci for Women.
Visit www.gucci.com
EMILIO PUCCI

See the New Spring and Summer Collection
Anything by Emilio Pucci
Visit www.emiliopucci.com
ROMANCE for Women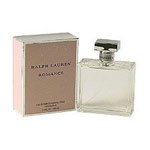 ROMANCE for Women by Ralph Loren
Visit www.ralphloren.com
XELA AROMASTICKS
TRIAS - Three Pack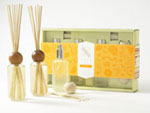 Spray/Reed Diffuser Combination
The XELA Trias was designed to offer you the versatility of having a variety of scents in your home.  Visit: www.xela.com for Holiday Items

VIE LUXE - VOTIF ELEGANCE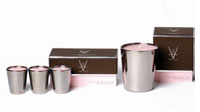 For the ultimate candle gifts select something frorm Vie Luxe International, renowned for their tasteful style and delicious scents. www.vieluxenyc.com.
HOMMAGE - ELEGANCE FOR THE MAN IN YOUR LIFE
HOMMAGE takes shaving to a whole new level — a level where exquisite design and shaving technology come together for a truly indulgent shaving experience.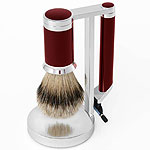 Just one look at the HOMMAGE collections and the difference is obvious. Everything about them is sleek and incomparably elegant. Each is an original work of art that will grace any bathroom.
All of this adds up to the first shaving experience that truly can be described as indulgence. A shaving experience that is uniquely HOMMAGE Visit: www.hommage.com.


HOLIDAY GIFTS FROM THE CHOPRA CENTER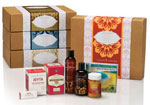 The Ayurvedic Lifestyle Collection
Visit: www.Chopra.com
CUISINART GRIND AND BREW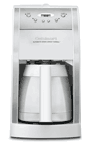 This amazing and beautiful kitchen appliance will make Christmas morningor any morning one to remember.
Visit: www.Cuisinart.com.
RESTON LLOYD COOKWARE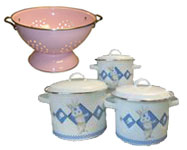 Beautiful Holiday Cookware From Reston Lloyd in designer colors for every kitchen and cook on your list.
Visit: www.restonlloyd.com.
Pink Colander (3-qt.) in a variety of colors. Calypso Basics by Reston Lloyd and Pilsbury Cookware by Reston Lloyd


EXILIM Card EX-S770 Blue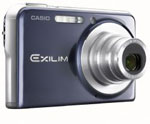 An outstanding compact digital camera; has an underwater capability case! The latest EXILIM Card camera is the ultimate in portable technology. Capable of taking high resolution photos, and widescreen TV quality video, it packs in an amazing amount of features into its sleek, ultra-thin, all-metal body. Visit www.casio.com
AVENTURA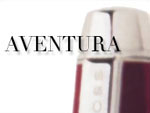 New for this year, Cross introduces the Aventura. A refined profile combined with classic colors for timeles appeal. Visit: www.crosspens.com.
CIRCLE OF FRIENDS FOR KIDS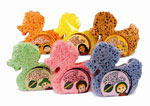 These sweet little soap filled duck sponges are perfect for holiday bathtime. The company is known for its original and healthy children's products.
Visit: www.circle-of-friends.com.
WOODHOUSE CHOCOLATE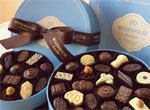 Handmade in Napa Valley - What a beautifully designed product and package to give to those you love. The 27 + varities of stylish shapes and flavors are pleasing to the eye and exciting to taste.
Visit www.woodhousechocolate.com.
DOM PERIGNON CHAMPAGNE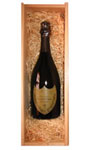 Dom Pérignon was the 17th century Benedictine monk who has gone down in history as the person who "invented" Champagne. His name was originally registered by Eugène Mercier. He sold the brand name to Moët & Chandon, which used it as the name for its prestige cuvée, which was first released in 1937. Today it is known for its silky smooth, light as air quality and full sensuality.
www.sparklingdirect.co.uk
TEA GARDEN BODY PRODUCTS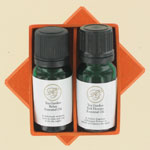 The ultimate in beautiful, pure products from Bali, presented in exquisite hand made boxes and silk bags; a spectacular gift presentation for any occasion. 
Visit www.teagarden.com
DREAM FACIAL BY JURLIQUE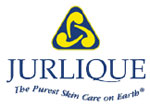 Go to your favorite Jurlique Spa Store and enjoy a magical holiday facial, or massage to celebrate good cheer. Jurlique offers the finest and purest skin products for men and women; perfect gift packages for that special someone. www.Jurlique.com.
---
Life Bites News - Gifts For The Traveler
---
CELLULARABROAD


The perfect gift for the world traveler in your family or company. This is the most convenient way to phone home. Visit: www.cellularabroad.com.
MAGELLAN'S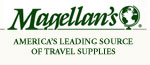 For all your travel needs visit:www.magellans.com or call 800-962-4923.
MULTILINGUAL TRANSLATOR by Franklin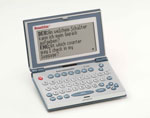 400,000 translations and 12,000 travel phrases to assist you in Dutch, English, French, German, Hungarian, Italian, Polish, Portuguese, Russian, Spanish and Turkish. Includes world clock and calculator with metric currency conversions. Visit: www.Franklin.com
THE ULTIMATE IN TRAVEL


www.travelsmith.com
Call 800-950-1600

IT'S CHIC - IT'S HARTMANN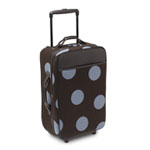 For generations people have been enjoying Hartmann Luggage during their travel adventures. The trendy new LUXE Collection combines charming design and everyday practicality that guarantees a noticeable chic style for todays world traveler. Visit: www.hartman.com
YOGA AWAY


Take Your Yoga Regimen Along. Need a little help to keep you on your yoga destination to good health? Yoga Away has it all for busy people who travel. Three CDs that can be used in your hotel room at bedtime or anytime to energize, relax or center you to handle any stress while in transit. Yoga Away is now available at Hyatt Hotels, and offers a great cure for jet-lag. Visit: www.yogaaway.com for information.
NEW RADIUS ORGANIZER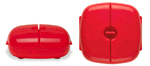 For storage of cosmetics, medicines, first aid, etc. Six compartments sized to store lipsticks, Band-Aid, Q-Tips and other cosmetic and household items. Light and durable, the organizer unfolds into 3 major sections, each with 2 sub-compartments. Lock closes securely for transit. Radius Tooth Brushes and Shaver Cases, and more at: www.radiustoothbrush.com
SLEEP BEAUTIFULLY AT HOME OR ON THE ROAD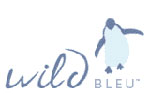 The ultimate easy to pack sleepwear for women on the move, Wild Bleu sleepwear comes in comfortable gowns and pajama styles, made with the exclusive Wild Bleu fabric designed for sleep comfort. For information see www.wildbleu.com.
EAGLE CREEK'S CARRY-ON ES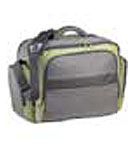 The perfect companion to efficiently hold all the 'must take' travel items. For more ideas visit: www.magellans.com
CABIN CUDDLER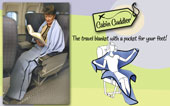 Finally, a travel blanket with a pocket for your feet! The Cabin Cuddler, patented lightweight fleece blanket, conveniently offers a unique design where shoulder flaps wrap around the body while feet stay enclosed inside a pocket for added comfort.
Visit: www.cabincuddler.com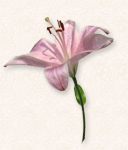 THE CARIBBEAN'S, EUROPE'S AND NEW YORK'S PREMIER RESORTS AND HOTELS OFFER UNIQUE MOTHER'S DAY GIFT IDEAS

            It is often said that being a parent is the hardest job in the world. This Mother's Day, some of the world's leading hotels and resorts invite families to celebrate mom by giving the gift of travel.  From an all-girls getaway in the Dominican Republic, a weight-loss centered escape in Tuscany to a spa weekend in the Big Apple and the Amalfi Coast or romance in the Riviera Maya, these offerings truly allow mom to escape the stress of everyday life.   Mother's Day travel gift items range from $205-$2,395. 

 EUROPE:

Italian Wellness:

Hotel Raito, Vietri sul Mare, Amalfi Coast, Italy – The jewel of the Amalfi Coast offers special wellness spa-centered package this Mother's Day. Package rates begin at €155 or $205* per person, per night with five-night minimum. Available through September 26, 2009. www.RagostaHotels.com

 

Set along the shore of the spectacular Amalfi Coast in Vietri su Mar, Hotel Raito wishes moms Total Wellness this Mother's Day with its unique offering. With the Total Wellness Package, guests can enjoy accommodations for two, daily breakfast buffet, complimentary Expure SPA entrance, one hot stone massage, body envelopment treatment, a facial, a skin care treatment, a fruit cocktail, 10 percent offer all additional spa treatments and more. This offer is valid through September 26, 2009 and rates begin at €155 or $205* per person, per night with a five-night minimum.

 

Hotel Raito is a five-star luxury hotel offering 77 guestrooms and suites and is located along the beautiful Amalfi Coast.  Many of the guestrooms and suites overlook the Salerno Gulf and the ancient Etruscan village of Vietri sul Mare.  The hotel is situated in close proximity to principal locations along the Amalfi Coast.  Salerno is located just 3 km from the hotel.  Other neighbouring towns include Pompeii 25km, Amalfi 21 km, Ravello 25 km, Positano 40 km, Paestum 45 km, and Sorrento 54 km.  Hotel Raito offers several dining options along with a signature spa and host of amenities, services and recreational facilities.

 

Hotel Raito is a member of Summit Hotels & Resorts, a division of Preferred Hotels' Boutique Division.  For information and reservations contact us at:  +39 0897634111 or reservations@hotelraito.it.

Trim the Weight:

Terme di Saturnia Spa & Golf Resort, Maremma Region (Tuscany), Italy – Luxury spa invites moms to indulge in world-class weight-loss focused spa treatments with this special package offer.  Saturnia Silhouette rates start at €1,810 or $2,395* per person for a seven-night stay and are available through December 2009 (some black out dates apply). www.TermediSaturnia.com

Located at the foot of the medieval Tuscan village of Saturnia, Terme di Saturnia Spa & Golf Resort invites guests to remove unwanted fat with its weight loss-focused Saturnia Silhouette Package. In addition to the resort's world-class accommodations and amenities, this spa-centered package features medically-based spa treatments that are known to reduce cellulite and excess fat with no surgery. Available now through January 6, 2010, rates for the seven-night Saturnia Silhouette Package start at € 1,810 or $2,395* per person. In addition, guests also have the option of adding a full-board dietary regime as well as a diet consultation for €619 per person. Treatments featured include the 80-minute Modeling Cast, which reduces cellulite and localized adiposity- better known as fatty tissue,  the 50-minute Liposlim treatment, known to reduce excess fat, and the 35-minute Endermologie treatment, which is an appliance that also reduces cellulite while guaranteeing an improvement of the skin's tone and elasticity.

Terme di Saturnia Spa & Golf Resort features 140 guestrooms, including 71 junior suites, three suites and two Grand Suites, state-of-the-art spa with 48 treatment rooms, two restaurants, an Aldo Coppola Hair Salon, a conference center with meeting room for up to 250 people, six outdoor and an indoor pool, a replica of a traditional Roman bath house, fitness center, tennis court, practice green, Cruciani Luxury Cashmere Boutique and an art gallery. In addition, the resort has just opened a championship golf course, designed by renowned architect Ronald Fream, that allows golfers to take in the spectacular Tuscan setting. For more information or to book the Saturnia Silhouette Package, please visit www.termedisaturnia.com or call +39 0564 600111.

NEW YORK:

 

Serenity in the City:

The Kitano New York, New York – The Kitano New York takes tranquility one step further with its luxurious "Serenity in the City" Spa Package. Rates start at $330 per person, per night (double occupancy), and offer is valid Friday, Saturdays and Sundays. www.Kitano.com

 

The Kitano New York offers moms and dads an exciting big city adventure and day of calming spa treatments this Mother's Day with its "Serenity in the City" package. The package, which features deluxe one-night accommodations, full or half-day spa services, access to New York Sports Club, healthful welcome gift and complimentary late check out is valid Fridays, Saturdays and Sundays with rates starting at $330 per person, per night (based on double occupancy).

 

The Kitano features traditional East and West services and amenities that are unmatched anywhere in the world.  Asian hospitality merges seamlessly with New York style for an ambience that is pure Kitano.  Awarded the AAA Four-Diamond rating, The Kitano New York is distinguished by a contemporary interior that is both elegant and supremely comfortable.  The newly-refurbished guestrooms feature custom-made mahogany and cherry furniture, down comforters, exquisite artwork and Roman pleated shades with windows that open to views of the historic Murray Hill, Grand Central Terminal, the Empire State Building and other New York landmarks. The renovation was designed to bring the same sense of serenity combined with the maximum level of comfort and service for which the hotel is known to the guestrooms. The hotel is also home to the Michelin-rated Hakubai, which serves traditional Japanese Kaiseki delicacies. For hotel reservations, visit www.kitano.com or call 212-885-7000.

CARIBBEAN:

Victoria Has a Secret!

Victoria Golf & Beach, Puerto Plata, Dominican Republic – A perfect trip for mother and daughter or just an all girl escape, luxury all-inclusive resort offers value-added package targeting girlfriends desiring to spend quality time in a tropical paradise ultra-cool style. Package includes room upgrade, complimentary bottle of rum and fruit basket, spa treatment and more. Rates begin at $219 per room, per night and the package is available through October 31, 2009. www.victoriagolfhotel.com

 

The affordable yet sophisticated Victoria Golf & Beach invites the moms to enjoy some fun in the sun with its new Girlfriends Getaway Package. With this offer, priced at just $219 per room, per night, guests will enjoy a complimentary upgrade to Junior Suite when booking a superior room (subject to availability) all food and beverages (breakfast, lunch, dinner and all drinks-national brands, a complimentary bottle of rum and fruit basket upon arrival, an a la carte dinner for two at sister hotel VH Gran Ventana Beach Resort and a choice of  one 25-minute spa treatment (per person) at VH Victoria Golf & Beach Resort.

With 190 newly renovated casually chic accommodations, fine dining choices and relaxing spa services in a tranquil spa suite featuring hand-painted linens, guests will enjoy the look and feel of a hip boutique property at a tremendous value.  The hotel offers access to a variety of activities from sun and surf activities such as boating and swimming at one of the resorts two pools (one for adults only) to relaxing and getting pampered at the Bagua Spa suite. In addition, guests enjoy access to the renowned Robert Trent Sr. Golf Course and nearby access to the golden beaches of the north coast.  Guests of the hotel receive 20 percent off individual green fees and those who book a Junior Suite and above receive VIP access to the resort's sister property Gran Ventana for all dining venues and activities.  For reservations or more information about Victoria Golf & Beach Resort please call (809) 320-1200 or visit www.victoriagolfhotel.com.

Romance Rejuvenated:

Catalonia Royal Tulum Beach & Spa Resort, Xpu-Ha, Riviera Maya: Moms invited to spice up their love life with $99 Romance en la Playa package. With this additional fee, guests enjoy room upgrades, breakfast in bed, chocolate covered strawberries upon arrival, romantic dinner for two and more. Standard rates range from $113 to $180 and romance package requires additional one-time $99 fee. www.hoteles-catalonia.com

 

Catalonia Royal Tulum Beach & Spa Resort offers couples a romantic setting in which to disconnect and reconnect with an all-inclusive Romance en la Playa or Romance on the Beach package.  Catalonia Royal Tulum is offering couples a romantic package for an additional one-time fee of $99 when they book a stay.  Standard room rates range from $113 to $180 depending on the season.  The $99 Romance en la Playa package features a complimentary upgrade to a junior suite with king accommodations for two, one continental breakfast in bed, sparkling wine and chocolate covered strawberries upon arrival, one romantic lobster dinner for two, an all-inclusive meal plan with beverages, 15 percent discount on all spa services and late check-out.  A complimentary surprise gift is also included.   The offer is valid through 2009 and requires a three-night stay.

 

The adults-only resort features 288 guestrooms and Junior Suites, in-room amenities and services, full-service spa offering a host treatments and therapies including a Mayan ritual therapy, Vichy shower room, hydrotherapy tanks and hydro-massage tubs.  The resort also boasts a fitness center, six restaurants ranging in specialties from Italian to Tuscan to Mexican, a Tapas Lounge Bar located amongst the natural vegetation and serving live music daily, four bars including pool and beach juice bar, a host of water sports and activities including complimentary scuba lesson and wireless Internet access throughout the resort. For reservations Catalonia Royal Tulum at 011-52-984-875-1800 or www.hoteles-catalonia.com.
---