TRAVEL ADVENTURES   .     .      .
Central Coasting with Bonnie Carroll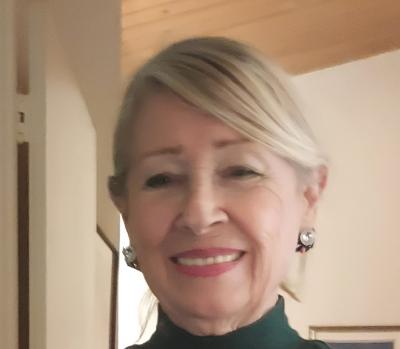 SIMPLE PLEASURES ON A SUNDAY IN SOLVANG
By Bonnie Carroll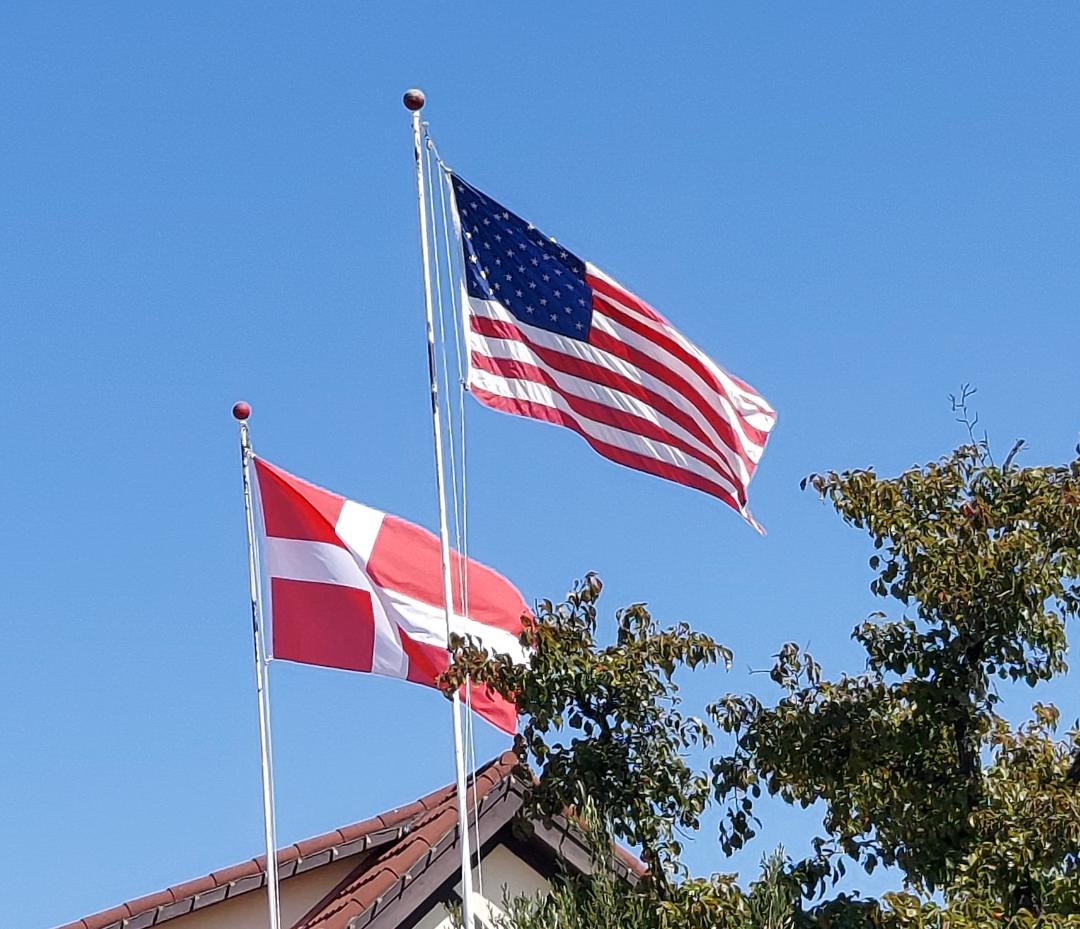 Denmark in America
Sometimes the greatest pleasures can be found just a few miles from home. I live in Santa Barbara, a seaside community considered by many to be one of the most beautiful tourist attractions in America, and yet during this pandemic I've sought out peaceful places nearby to savor some serenity on weekends.
In September I took a drive through the Santa Ynez Valley to spend a Sunday savoring the pleasures of Solvang (the name means sunny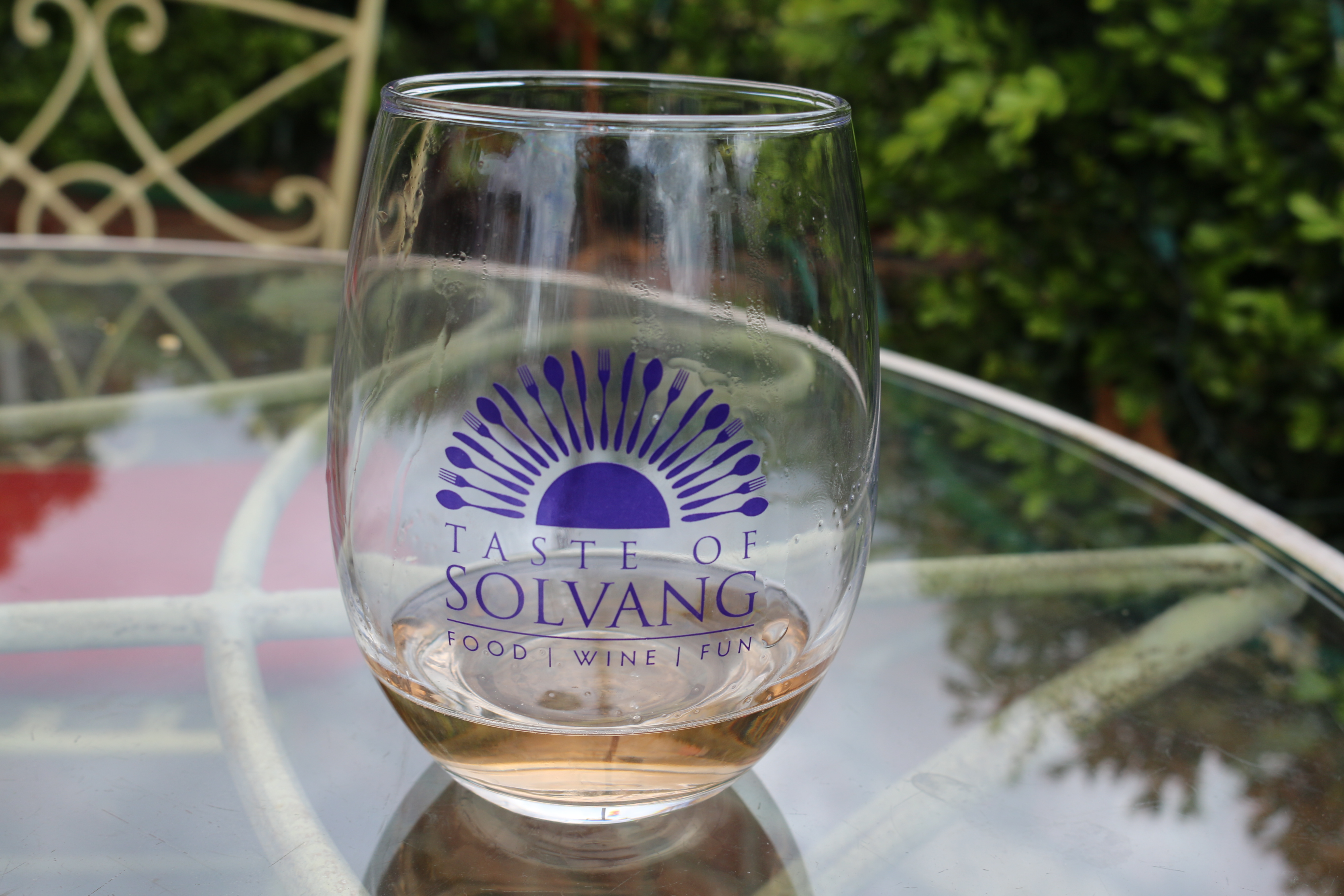 field in Danish). The drive is less than an hour and offers exquisite views of the valley, rambling ranches, and some renowned wineries. I prefer morning travel to Solvang on the Highway 154 to avoid weekend traffic jams. This time of year, visiting the wineries is stellar because they are all bringing in the grape harvest and often host fun events.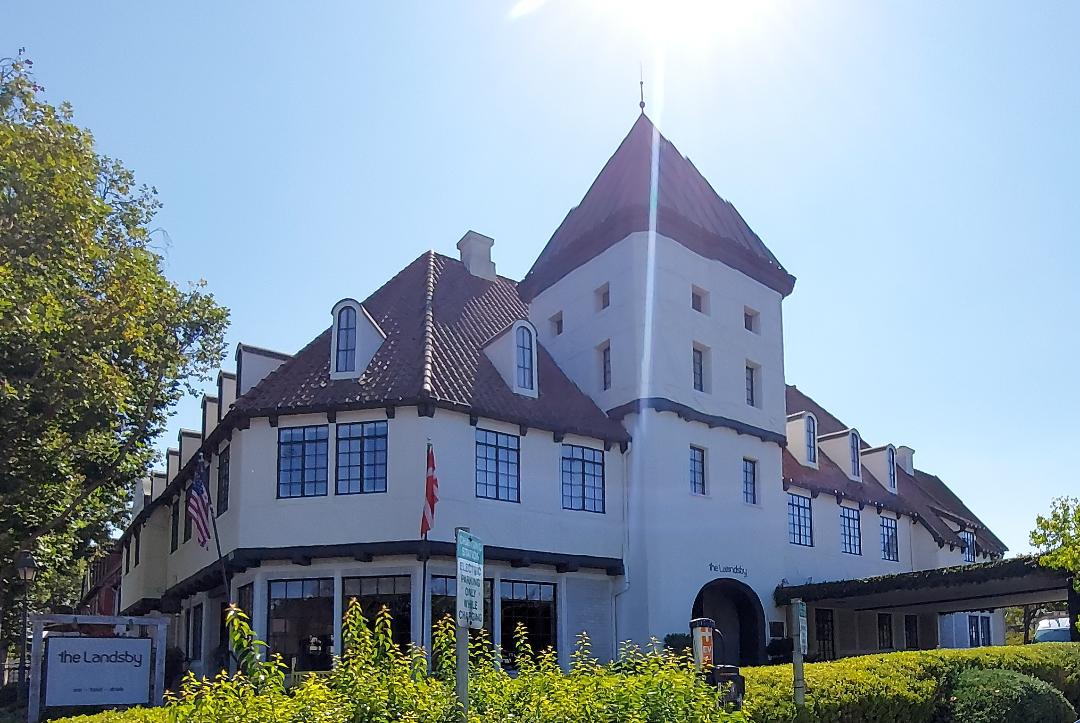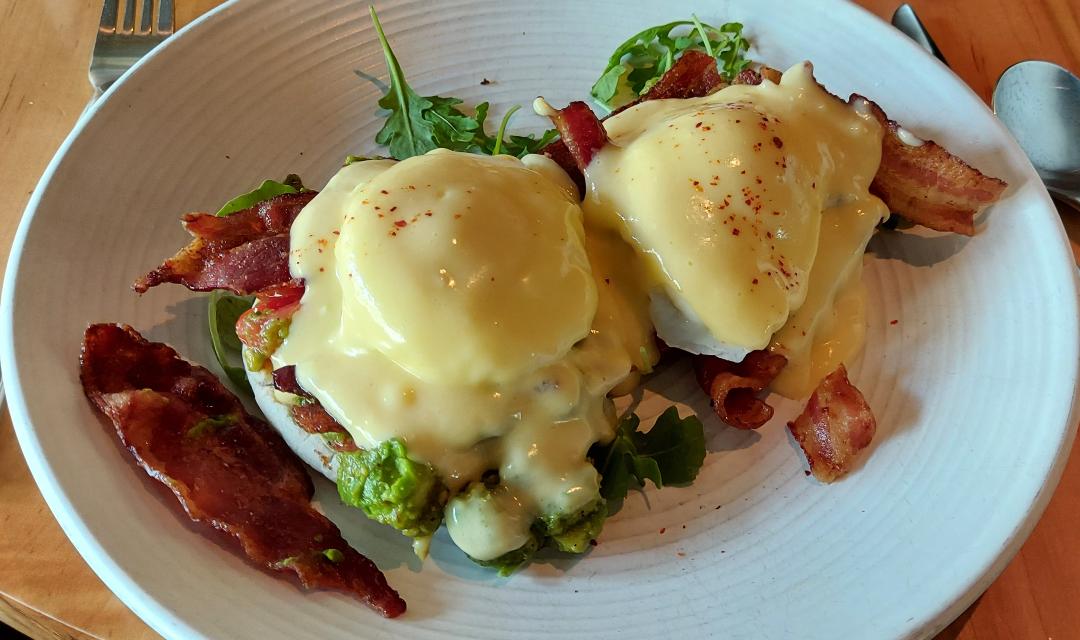 The Landsby Hotel - California Benedict Brunch
Arriving in town I took Mission Street to a favorite Solvang hotel The Landsby for breakfast at Mad & Vin (Danish for Food & Wine) restaurant, where I enjoyed a peaceful hour lingering over my perfect California Benedict breakfast with a cup of hot European coffee. The Mad & Vin hotel restaurant offers a lovely view of the hotel courtyard, which I knew would soon be buzzing with hungry brunch patrons.
Another favorite destination for me is the Olsen's Danish Bakery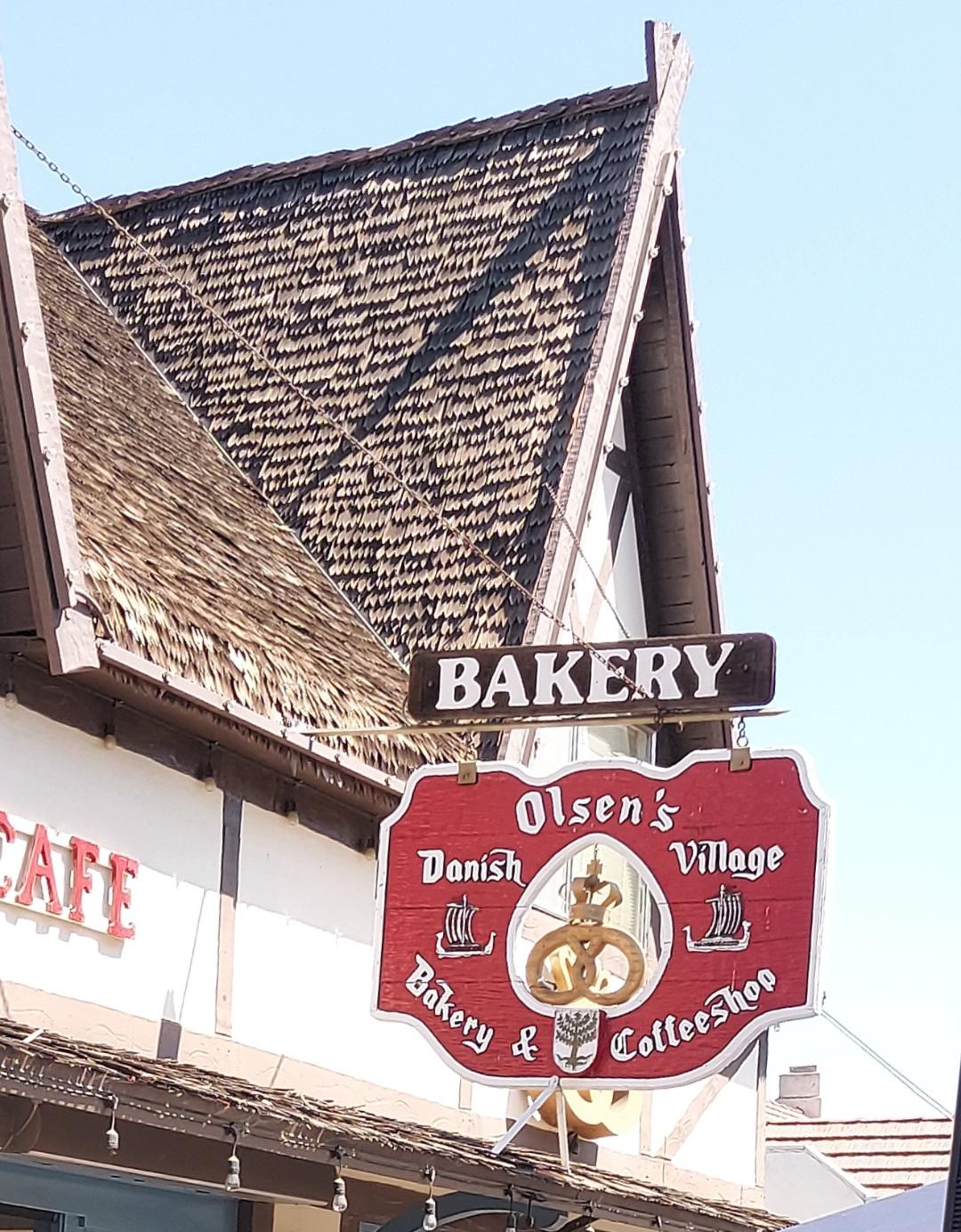 down the street and there was already a line of people waiting to order baked goods. The pecan-powdered sugar cookies are my favorite to purchase and take home to enjoy with afternoon tea. I'm also a huge fan of their apricot pastries and included one in my order as well. I met the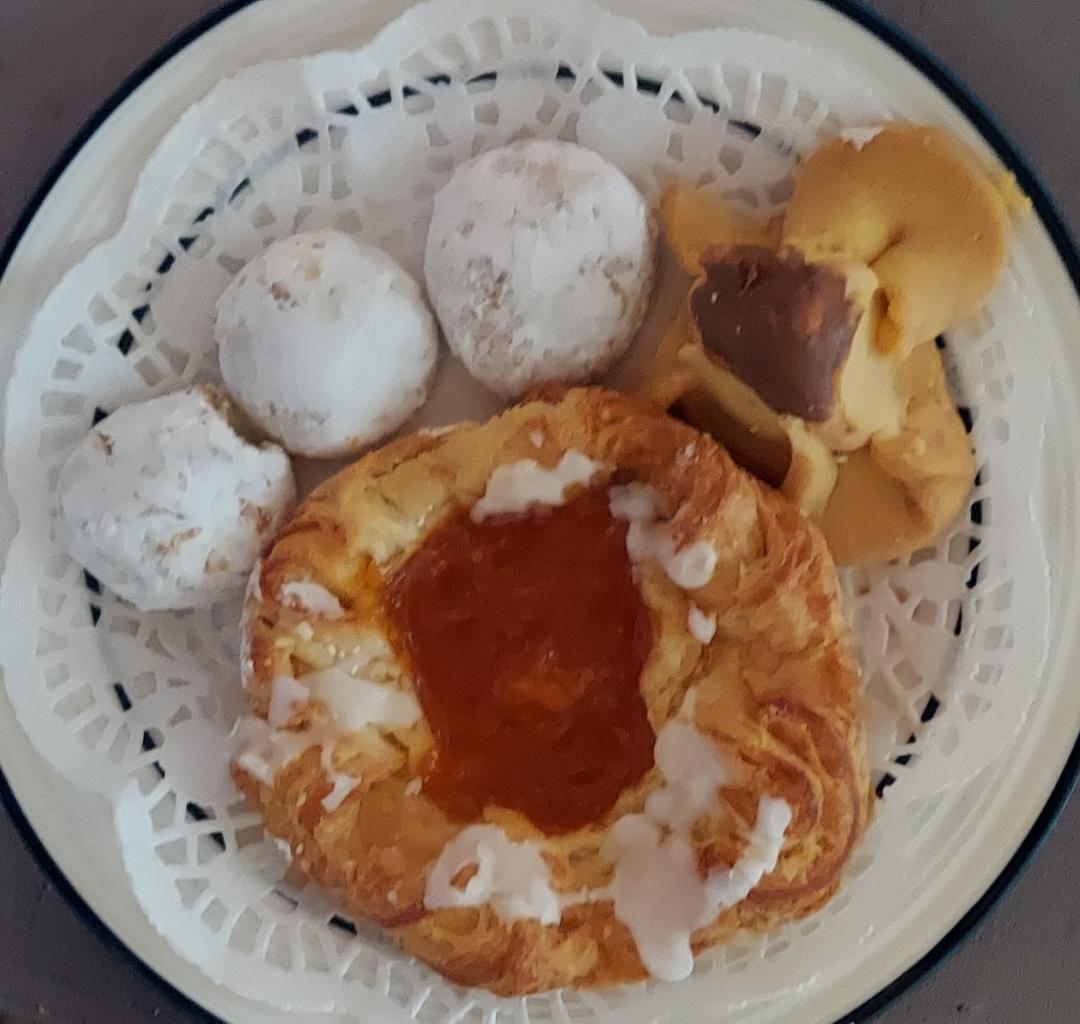 Olsen's over twenty years ago when I visited Solvang to write my first story on the Denmark in America community and took photos of Mr. Olsen baking in their wonderful kitchen during Solvang Days, a celebration when the residents and business owners' welcome visitors to experience all the sights and tastes of their beloved Denmark in America community. The annual event was cancelled in 2020 and again this year which inspired me to visit and report on my own pleasurable day in the 'sunny field' historic village.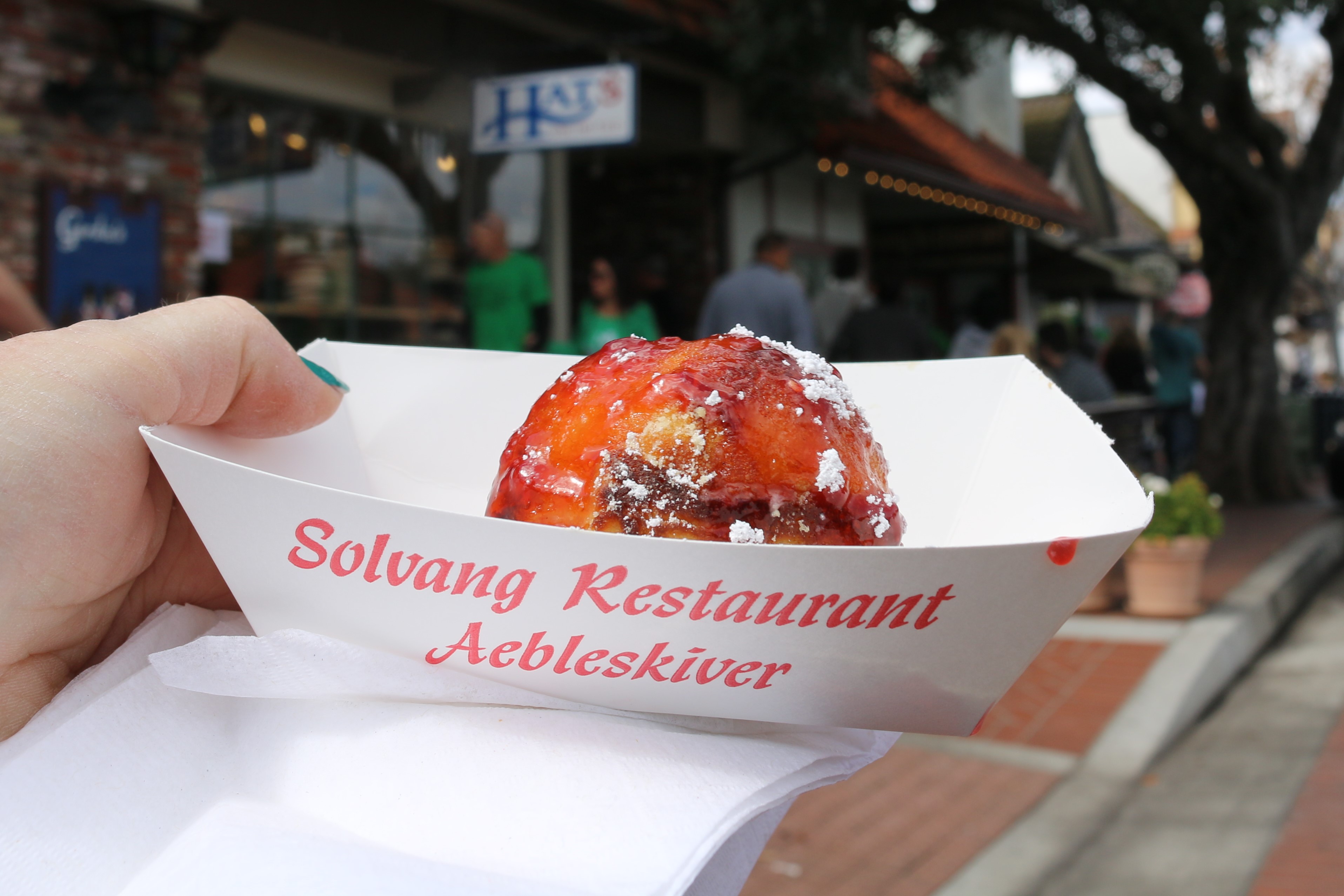 Aebleskiver Restaurant Traditional Danish Dessert
The collection of delicious delights and Hygge (Danish for warmth and charm) within this city are endless; from the chocolatiers, bakeries, Danish restaurants with authentic recipes and of course the freshly made Aebleskiver desserts.
My next stop was to chat with Scott Coe the Executive Director of the historic Solvang Festival Theater, which is currently under a needed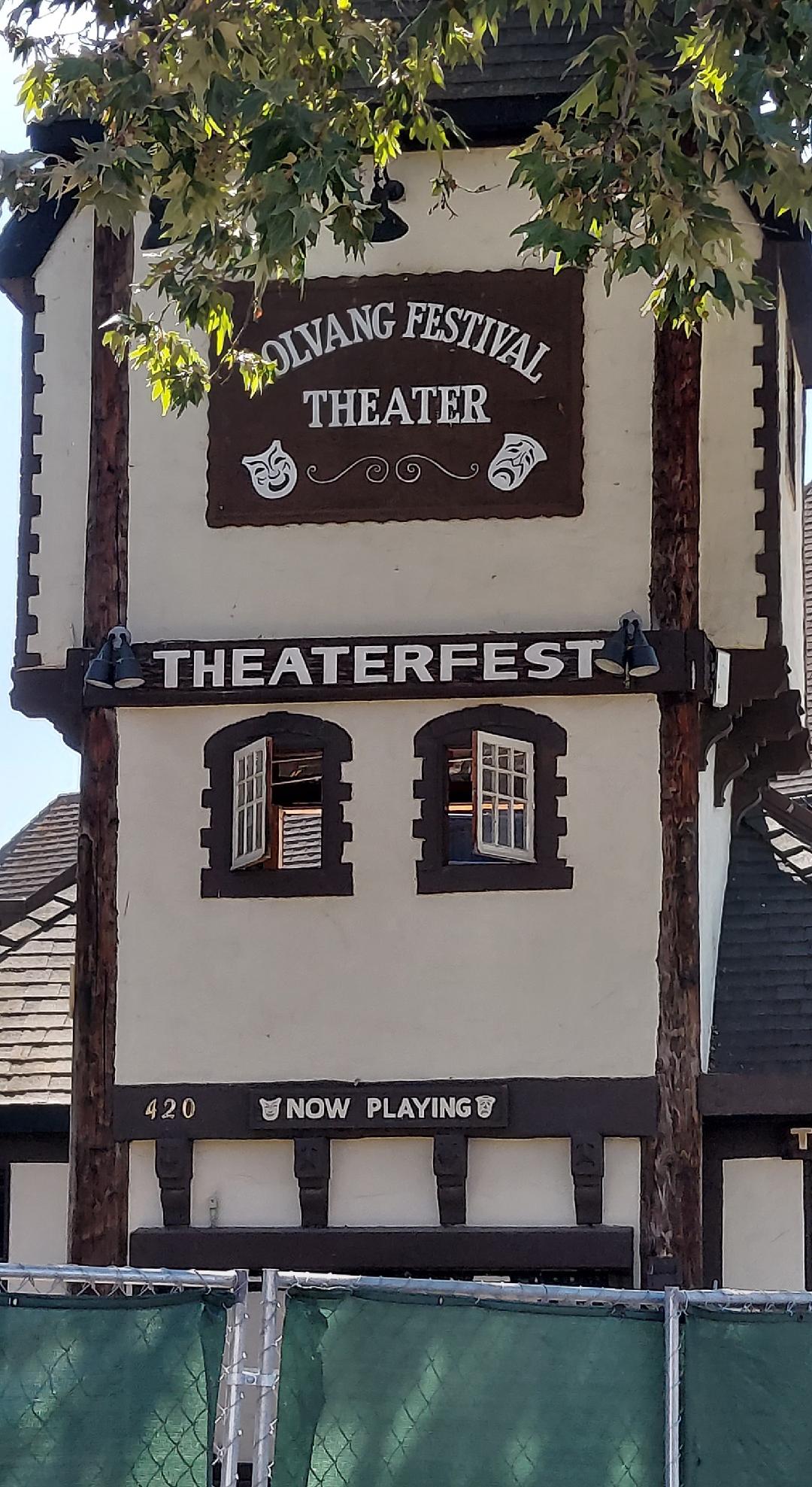 re-construction for an expected reopening in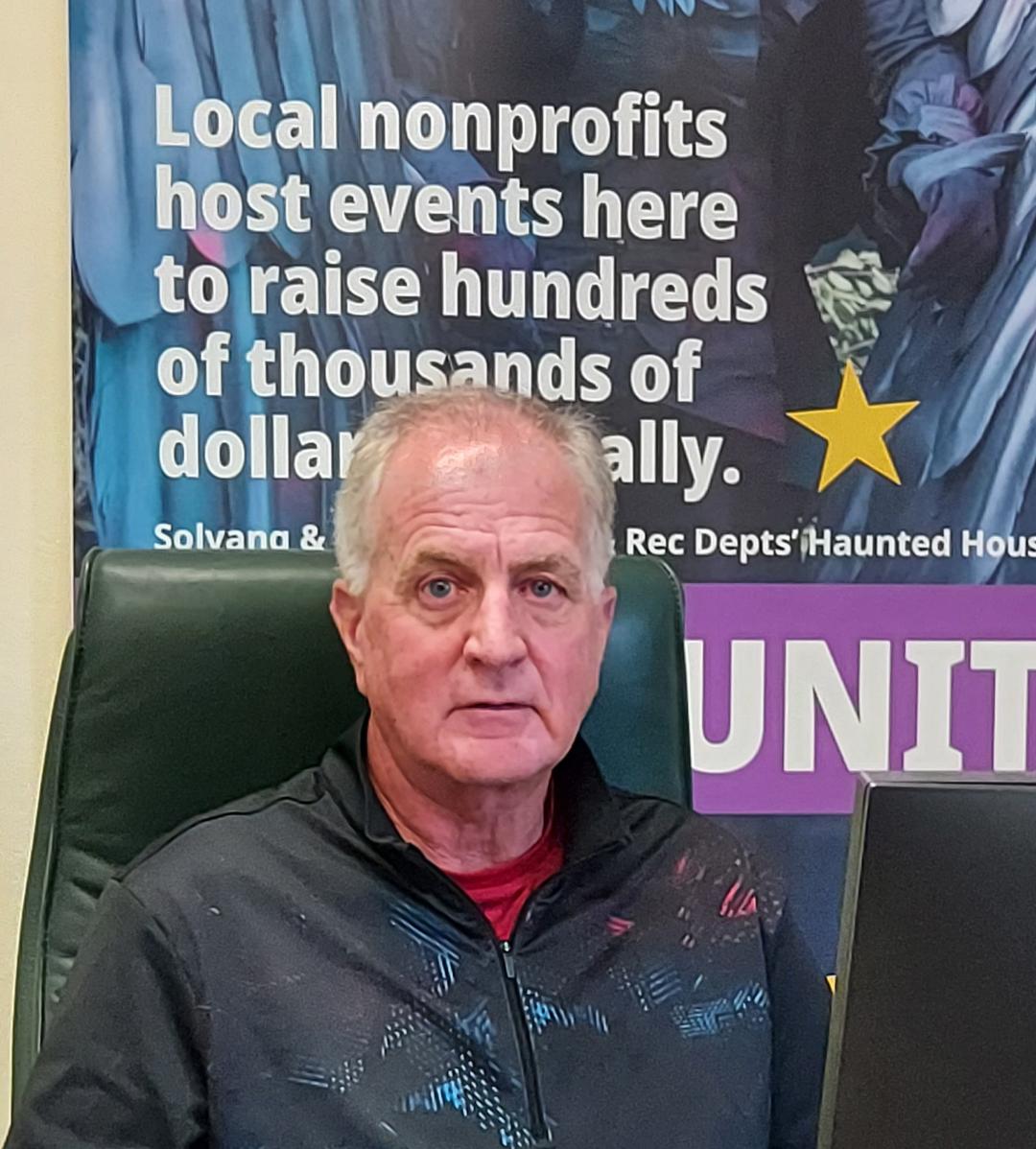 early Summer. The Danes in Solvang have a long history of outdoor music and theatre performances, especially during their traditional Solvang Days celebation, and from 1971-1974 following ongoing fundraising and non-stop labor by proud locals the permanent Solvang Festival Theatre opened on August 8, 1974 with the performance of "Once Upon a Mattress." Today theatre performances attract over 40,000 guests annually.  According to Scott Coe "The talented Santa Maria Theatre Group will once again be bringing new productions for the reopening." Time permitting, guests may wish to walk across the street to enjoy a pre-show dinner at the Artist Café or visit the Yelling Museum.The lush Theater Garden is a popular destination for charity groups who meet and mingle over fine Santa Ynez Valley wine before and after weekends performances.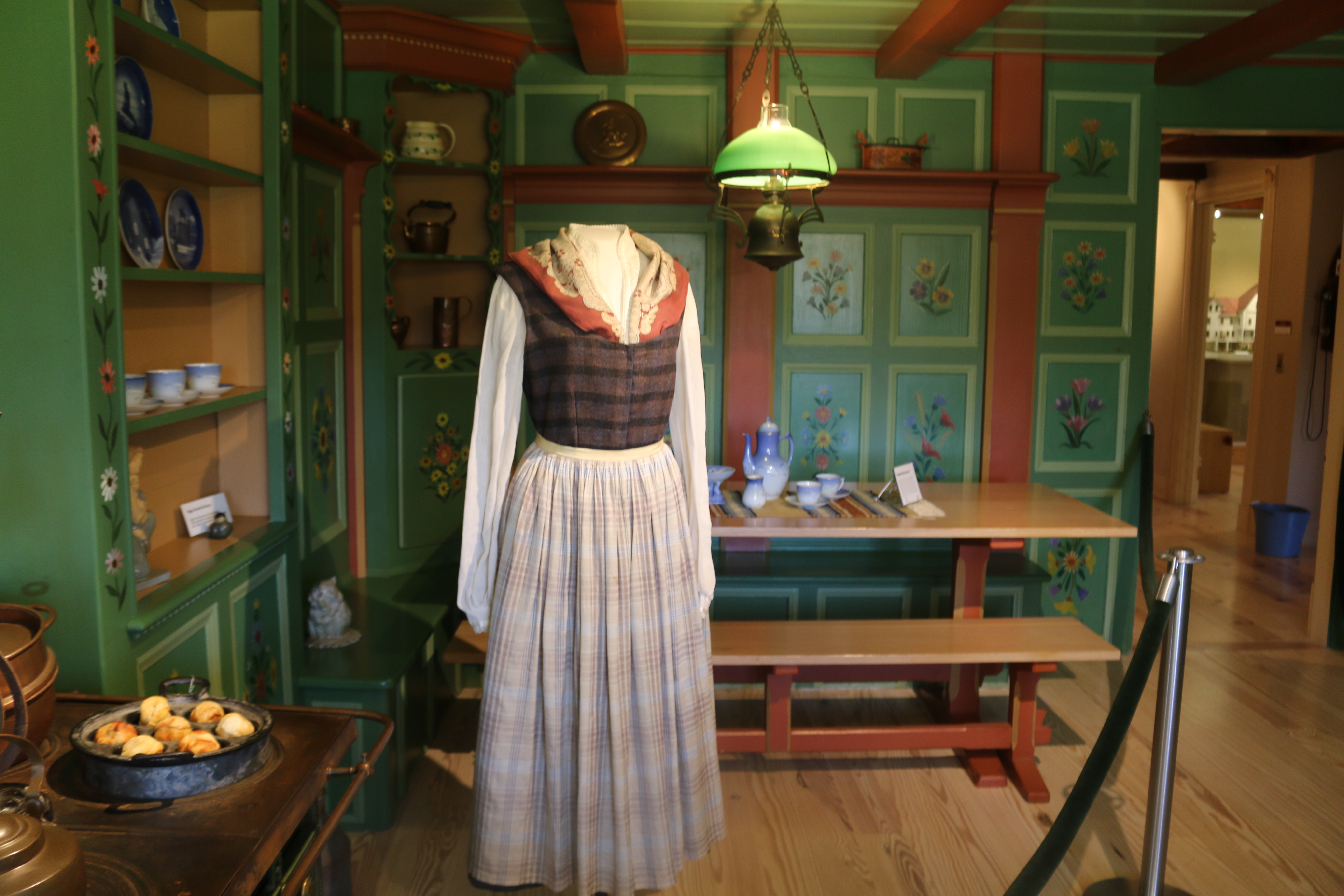 Everhoj Museum Danish Culture
There are so many places to wander including a great coffee and ice cream parlor, boutiques, a wealth of art studios, Danish bakeries, history museum's including the Everhoj Museum which is an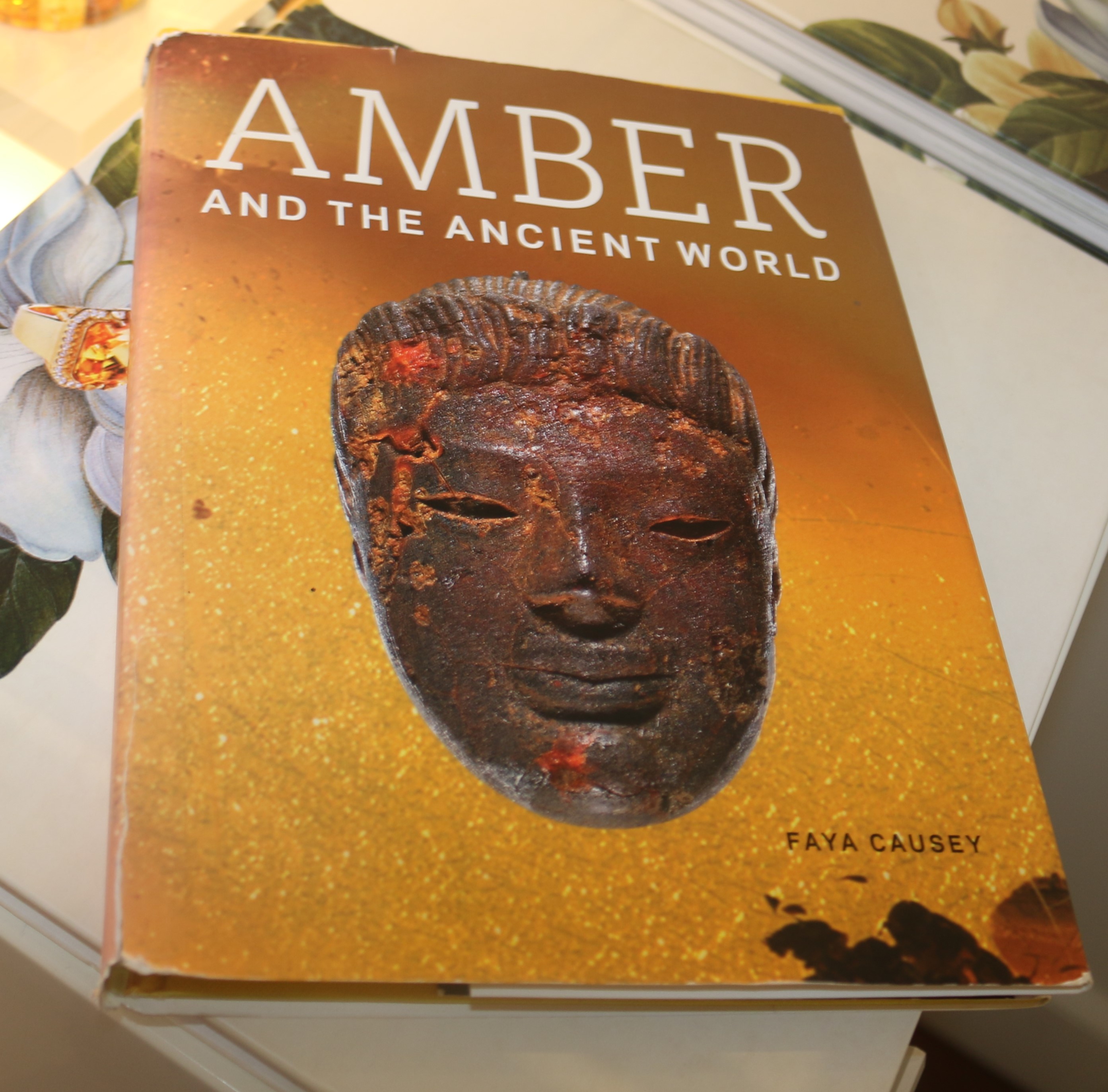 original home built in the early Solvang days that features Danish culture and presents changing exhibitions of local artists in their gallery. Located behind a chic Danish designer shop near the Red Viking Restaurant visitors will find a museum featuring Viking memorabilia with a history on rare amber from the area. The Wilding Museum of Art & Nature is currently preparing for a nature focused black & white photography exhibition, and for bike lovers there is also the Solvang Vintage Motorcycle Museum featuring historic cycles. Another favorite, especially for the children, is The Hans Christian Anderson Museum and park.
While departing Solvang to Hwy 154 I enjoyed seeing the beautiful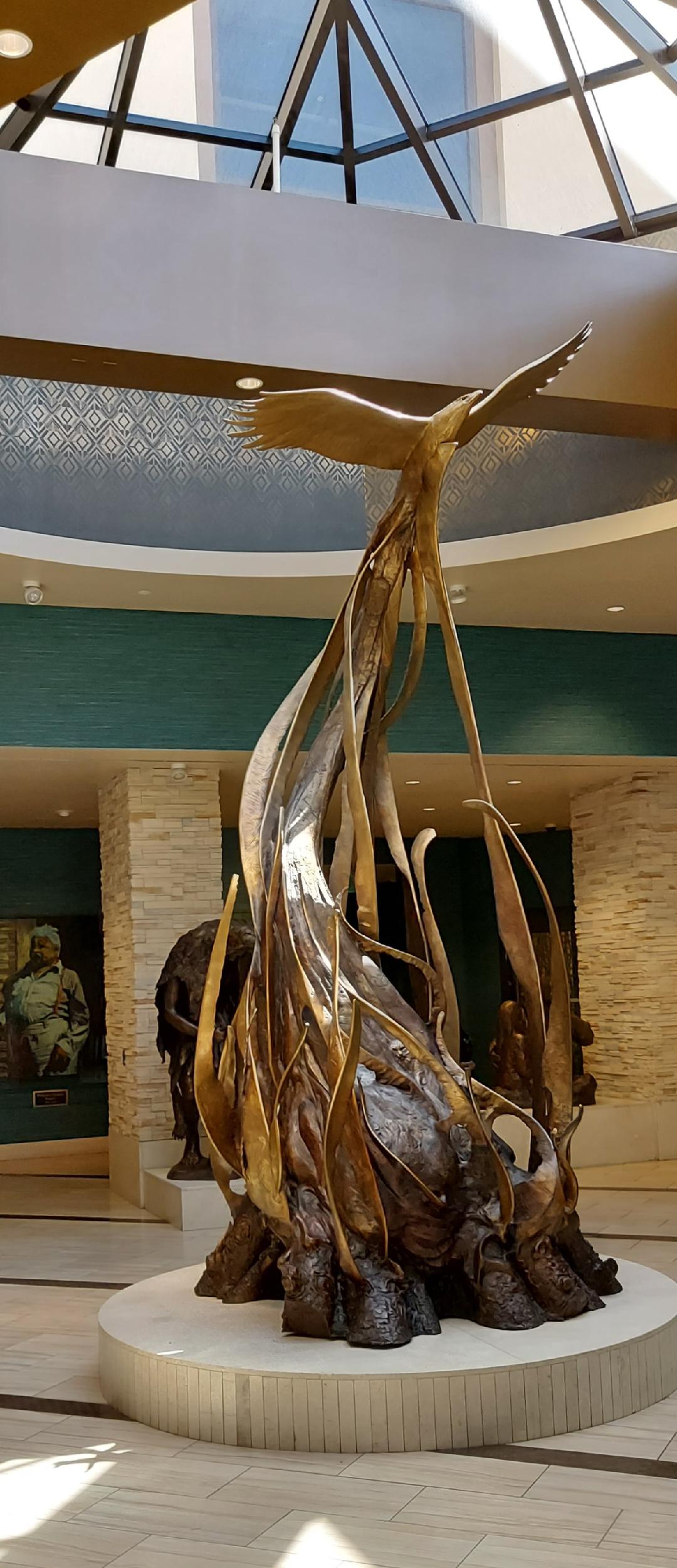 Santa Ynez Mission that still has services, welcomes visitors, and has a nice gift shop.  I also stopped for the first time to visit the Chumash Casino Resort, a contemporary concept in the area built on land owned by the Chumash Indians not far from the Chumash reservation. The resort is quite attractive, has a hotel, pool, spa, Willows Restaurant, a buffet, a fast-food cafeteria, a lobby featuring museum quality Indian art, and a variety of gambling areas for guest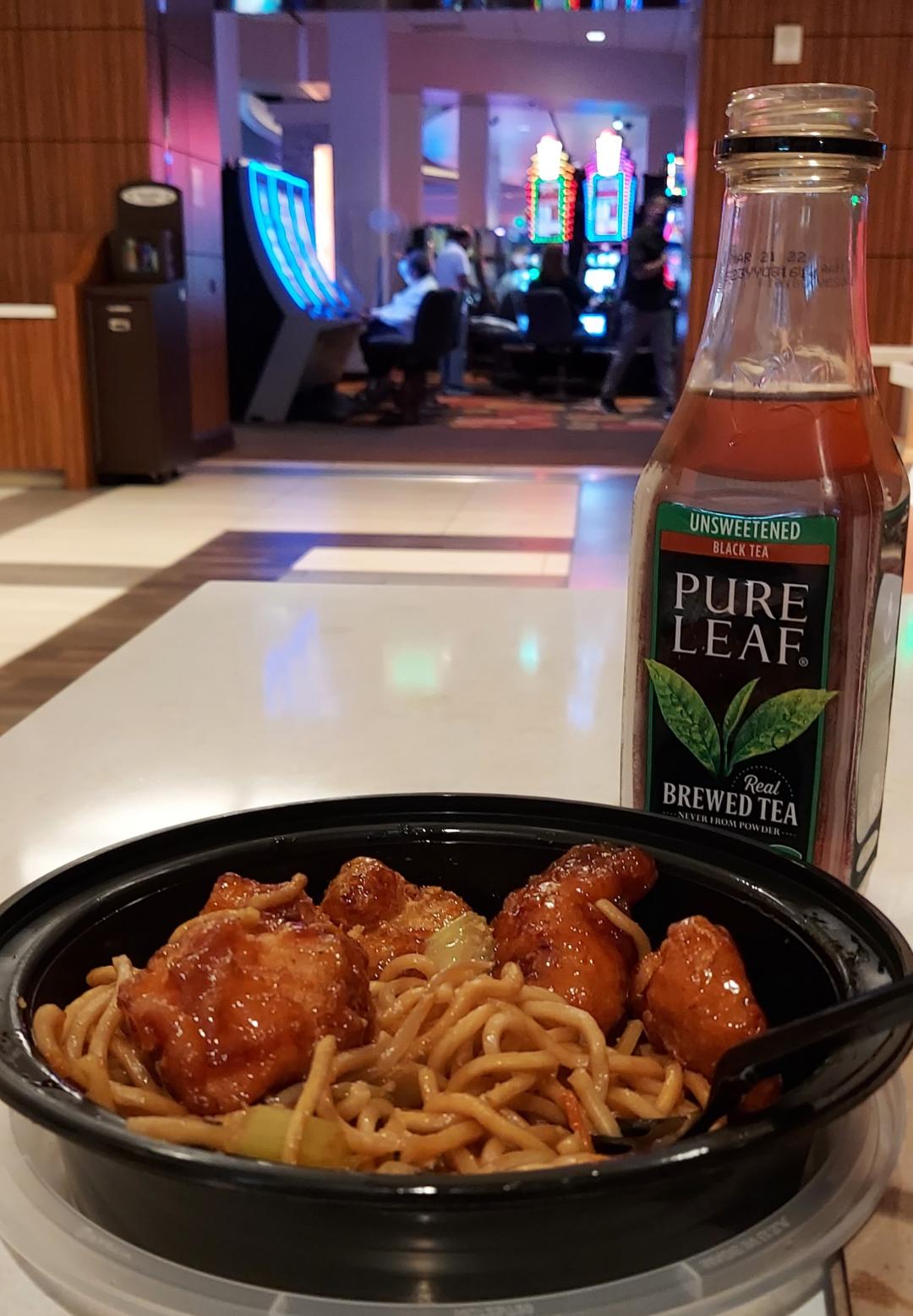 enjoyment. My lunch in their cafeteria was fast and good, and in past times I have been impressed by some exceptionally talented chefs from Willows Restaurant I've met at Santa Barbara cooking competitions. I found the staff helpful, and my short visit was very enjoyable; I left with a few dollars I won and was thrilled to get free valet parking.
The real joy of visiting Solvang is how easy it is to walk through the village to shop, eat and visit special attractions. Maps are available in their Visitor's Center located next to the main parking lot. They have several free lots and street parking to accommodate visitors.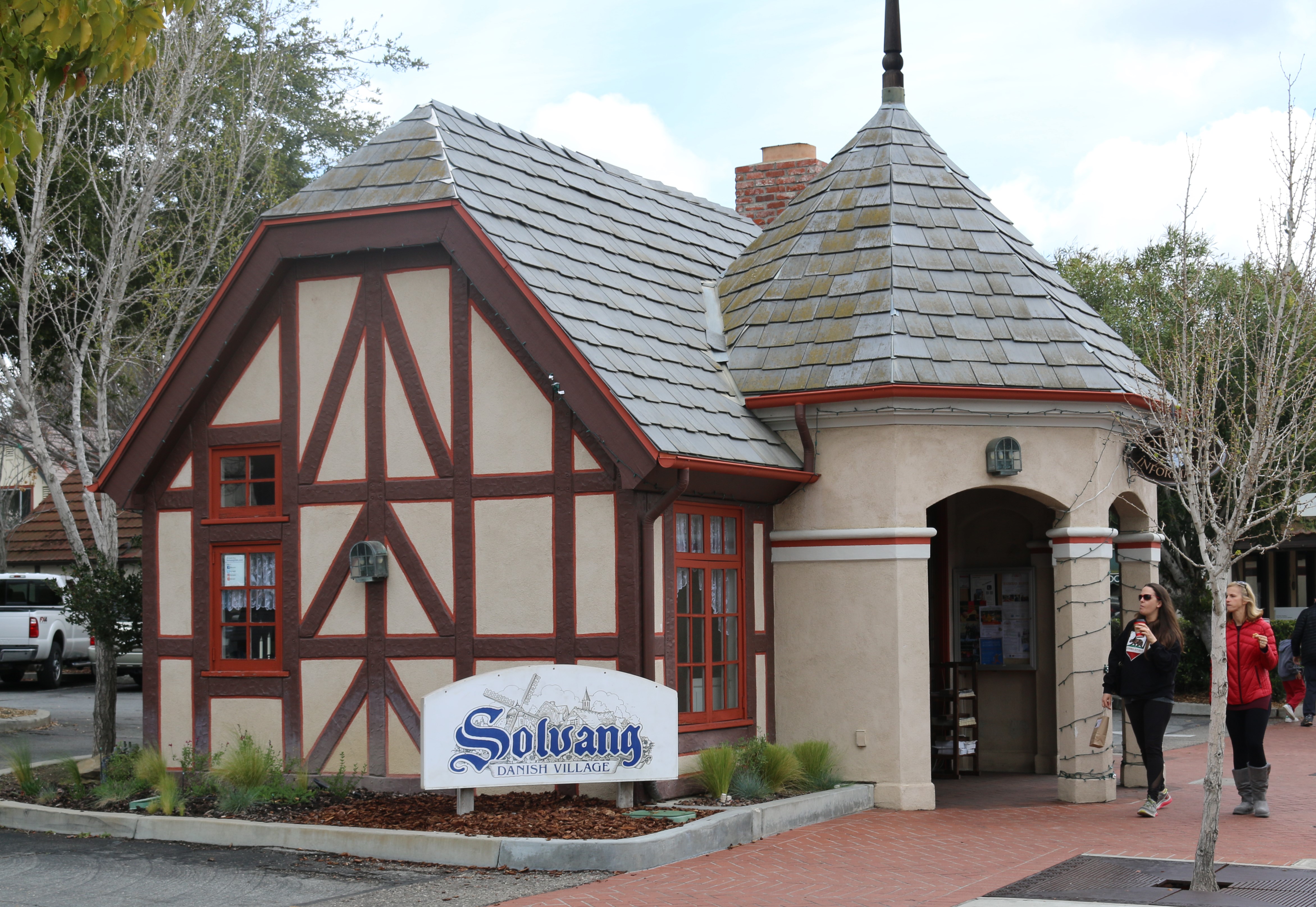 Solvang Visitors Center
The drive back to Santa Barbara was relaxing with beautiful views. I sometimes wonder why I don't visit Solvang more often because I have always looked forward to my next visit to "Little Denmark" so much. With the pandemic challenges since 2019 this european experience is especially welcome and was so appreciated. Hej hej (Danish for Bye bye) until my next visit to the 'sunny field.' Tak (Danish for thank you) Solvang for your charming Hygge (Danish for warm hospitality).  For Solvang visitor information on hotels, restaurants and special attractions please visit www.solvangusa.com.
Note: Bonnie Carroll is founder/publisher Bonnie Carroll's Life Bites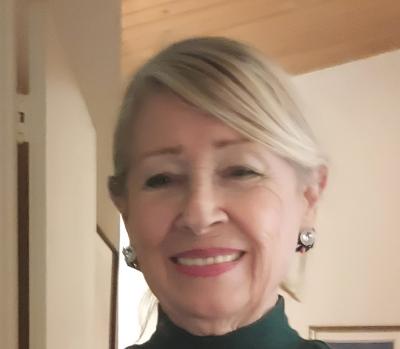 News 2005-2021, her food, travel, lifestyle stories have appeared in countless local and international publications as well as area newspapers including BH90210, SB Daily Sound, Malibu Times, SB Seasons Magazine, Food & Beverage International Magazine (Beverly Hills Bureau Chief), Las Vegas Magazine and more. She produced and hosted Life Bites with Bonnie Carroll a Cable Radio Network weekly radio show and produced major events in Beverly Hills and Malibu as owner of Bonnie Carroll Public Relations founded 1983, as well as TV and radio commercials for clients. She has appeared on various TV and radio shows as a travel/lifestyle specialist including Around the World Travel in Santa Barbara and Cable Radio Network live broadcasts. Her first children's book was Cross Creek Charlie (about a Malibu turtle) 2002, and she is currently creating a second book on a new international sea going character. Contact her at writebc@aol.com.
__________________________________________________________________________________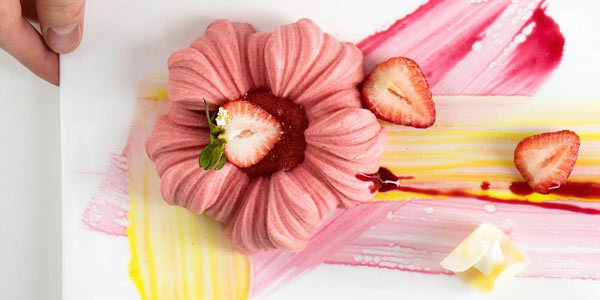 Eat Drink SF and Fall Restaurant Week
Two of San Francisco's most anticipated culinary events return! Eat Drink SF is a ten-day celebration of our city's incredible food scene. Restaurant Week gives you the chance to experience special deals and menu offerings from some of the city's most renown restaurants. Be sure to work up your appetite, Oct. 15-24!
---